2020 – Our year in review
5 January 2021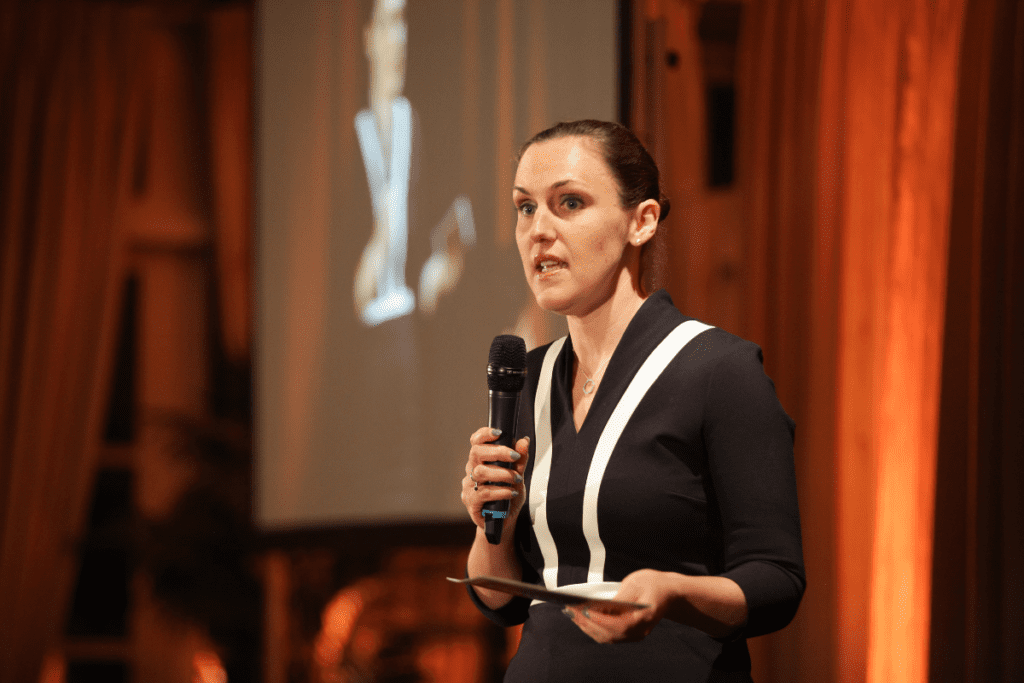 Our CEO, Abigail Lock, looks back on the past year…
In February 2021, I will have been Back Up's CEO for a year. When I first stepped into this role, I wanted to take the time to get to know the team and witness the vital work we undertake for people affected by spinal cord injury. Just like everyone else I was not expecting the sudden changes March brought, a little over a month after joining!
2020 was not without its challenges, and it can often feel like life has been turned upside down – but I have continued to be amazed by the tenacity, creativity, and hard work of our staff, volunteers and supporters. That's why I'm writing this blog, so we can look back on the wins, challenges, and key moments of this year together.
Starting at the beginning
At the start of the year, I was determined to guide Back Up through the next stages of its journey. I was excited to deliver the ambitious plans we had set in place. I visited Stoke Mandeville and the Queen Elizabeth National Spinal Injuries Unit in Glasgow to meet Back Up volunteers as they provided outreach and support to newly injured people. I was amazed by the dedication of our services volunteers, and witnessing the life-changing effects of our services first-hand truly helped me understand the impact of our work.
I also attended my first Back Up event during my first few weeks, the Front Row fashion show. We managed to raise £74,000 towards our services at this glamourous evening, and we showcased some amazing fashion worn by models with a spinal cord injury themselves. Front Row was held in March – I do not need to tell you what came next. Needless to say my plans to visit all of the other centres, to meet more of our supporters and volunteers and to be a buddy on a Back Up course had to go on hold.
The affect of the coronavirus pandemic
The coronavirus pandemic ushered in uncertainty, worries, and challenge. On short notice our staff had to adapt to working from home, and we took the difficult decision to pause our face-to-face services. This included our wheelchair skills training and outreach in spinal centres, as well as our courses. Despite this pressure, Back Up managed to work adapt and innovate so that we could continue supporting those that needed us more than ever.
But we also needed to make sure the income kept flowing. At Back Up we rely on the generosity of fundraisers to fund our services. Coronavirus meant that we had to act fast to replace the shortfall in funding caused by the lack of face-to-face fundraising events, like our annual City Dinner and the London Marathon. In a typical year the City Dinner is our largest fundraiser so it meant that we needed to be creative. In just a few weeks after the order to stay at home was given, we had developed a range of ideas to keep our life-changing services running through these difficult times.
We started an emergency coronavirus appeal, which raised an amazing £78,947. We also embraced virtual events, starting with our Spinal Circuit challenge. This challenge encouraged participants to use their daily exercise to contribute towards a shared goal with people around the UK. Our participants pushed, cycled, walked, and ran over 10,000 kilometres in six weeks, and raised an astonishing £30,000.
Throughout 2020, our virtual events flourished. We pitched tents in our gardens for the Camp@Home challenge, sampled delicious wines at our virtual wine tastings, and took on the #NoLimits Ride for Danny in a socially distanced way. We also hosted In The Cloud, our first ever virtual festival, when it became clear that we would be unable to host our annual Back Up Ball. We knew we wanted to still celebrate our supporters, so the team got to work brining the idea to life with four days of dancing, exercise, and baking in celebration of the Back Up community.
Let's get digital
There is nothing more important to us than the Back Up community and we want to be accessible to all people affected by spinal cord injury. With your continued support we have been able to diversify and adapt, developing a range of entirely virtual services. In the Summer we launched The Back Up Lounge, our fortnightly Zoom group in the safety of your own home which has continued to go from strength to strength.
Whilst we haven't been able to access centres in person our virtual wheelchair skills, has enabled us to stream vital information to newly injured people in hospitals around the UK. In some cases gyms and other areas which are used for wheelchair skills training have been repurposed for PPE supplies so our volunteers have found new ways to teach these skills.
They have been hard at work developing videos for our brand-new wheelchair skills app. We're so proud of this app. It has videos designed with everyone in mind regardless of level of injury, wheelchair skill experience, or if you use a manual or power chair. Please do download our app yourself direct to your android or iPhone, or share it with others you may know who could benefit from using it.
We have also got a new member of the team – our new chatbot. The Back Up Bug can help you navigate our website with ease and find more information about our services and fundraising opportunities 24/7.
Looking to the future
As the new year starts, Back Up is looking to the future. So what can you expect from us?
We are finalising the content for our first virtual "What's Next?" course. This course is targeted to those who are newly injured, and looks to provide clear next steps for living with a spinal cord injury. All of these digital offerings act as new resources and are not replacements for our face-to-face services, which we are cautiously optimistic to deliver at some point in 2021. We are gearing up for the launch of our new strategy in April 2021 which is more ambitious than ever!
Most of all we're excited for when our face-to-face services can resume, so we can support even more people affected by spinal cord injury. In the meantime, we can still support you with mentoring, advice, and essential resources about living well with a spinal cord injury. If you need support, please register here. Our services team will be in touch to help you live well after spinal cord injury.