In the Cloud: A retrospective
30 November 2020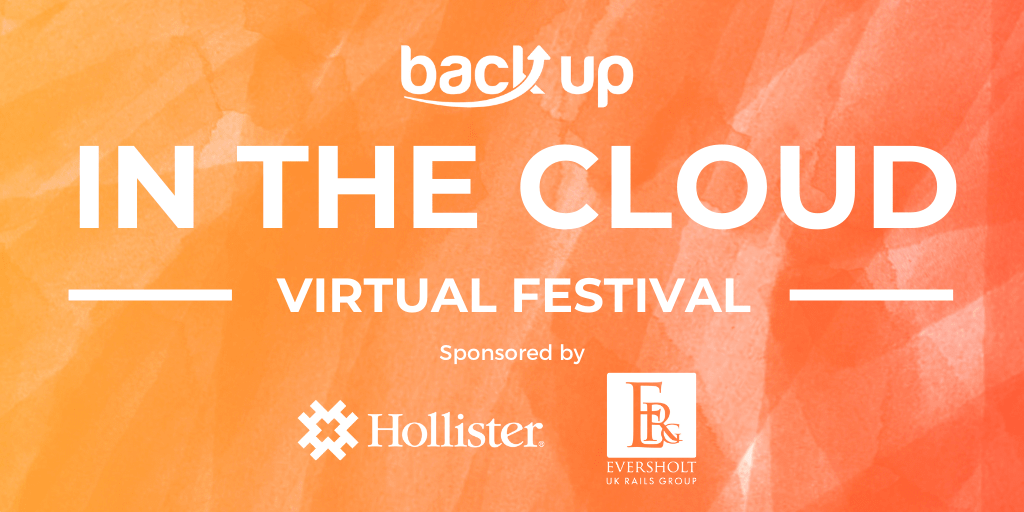 Thank you to everyone who joined us for four days of energy, insight and fun at our In The Cloud virtual festival. You have helped us to raise over £20,000 which will go directly towards funding our vital services during these hard times. A big thank you to our headline sponsors Hollister & Eversholt Rail.
Why did we host a festival?
When it became clear that we were not going to be able to host our annual Ball this year, our Ball committee started mind-mapping ways of harnessing the Back Up spirit online to help raise vital funds but also to bring the community together, as we do at the Ball. Our amazing Events Manager had the idea of a virtual festival and the team got to work bringing the idea to life.
What did we learn?
What didn't we learn from our range of sessions? From how to throw some new shapes with Para Dance UK to the importance of an electric mixer while baking a soufflé with our patron Eric Lanlard – some of our festival guests had very sore arms after manually whisking!
The main thing that we will take away, however, is that the Back Up community remains strong, committed and together despite all the turmoil that surrounds us at the moment.
How successful was the festival?
The Ball has many measures of success and In The Cloud is no different. Firstly, £20,000 raised is hugely successful for an inaugural event, and will play a huge part in supporting our services in the future. We were also able to celebrate our fantastic supporters and volunteers for all the work they have done for us this year at our annual awards ceremony on the Saturday evening. The festival brought the Back Up community together during a year when we unfortunately have not been able to meet in person. We are so pleased that over 150 people visited the festival, and we have even heard of people reconnecting online after sessions ended.
Getting together has not been easy this year, so we are glad we were able to bring a sense of community with In The Cloud.
When's the next one?
Despite the fun we had online this year, we are hopeful that we can meet in person next year in Birmingham. Please save the 4 December 2021 in your diaries for our next Back Up Ball.
If that is too long for you to wait, we have a virtual wine tasting coming up on 12 February 2021 with the fabulous Elliot Awin – host of Tatler Wine Club. It could be the perfect Christmas present! We'll be releasing tickets very soon so keep the date free.