Back Up Champion – Helen
13 October 2021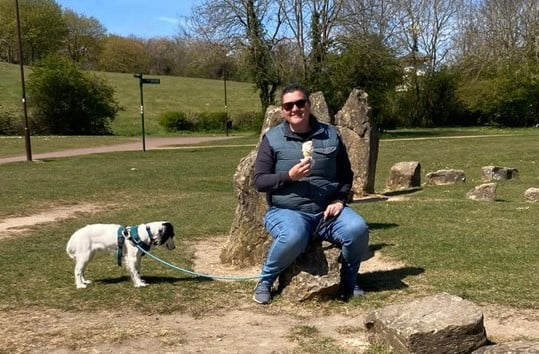 We are delighted to announce this month's Back Up Champion, Helen, who raised an incredible £2070 for Back Up in memory of her mother.
Helen's story began in January of 2021. Looking for a productive and worthwhile lockdown challenge, she came up with the idea of walking 10,000 steps a day for eight months. Helen took on the challenge in memory of her mum, Ruth Wynn, who lived with a spinal cord injury until her sudden passing in 2019.
I wanted to do something productive, something that gave and helped others – a win:win scenario! It helped me to help myself, whilst also helping others! I didn't need to look too far for inspiration around what challenge I should do… My mum!
Rain or shine, Helen completed her  10,000 steps a day from January through to August, amassing around 2 and a half million steps in total and £2070 for Back Up. Thank you so much Helen.
Thinking of taking on your own challenge for Back Up? Get in touch with Sophie to discuss!