Tim Scott: A tribute to a wonderful volunteer and friend
14 November 2019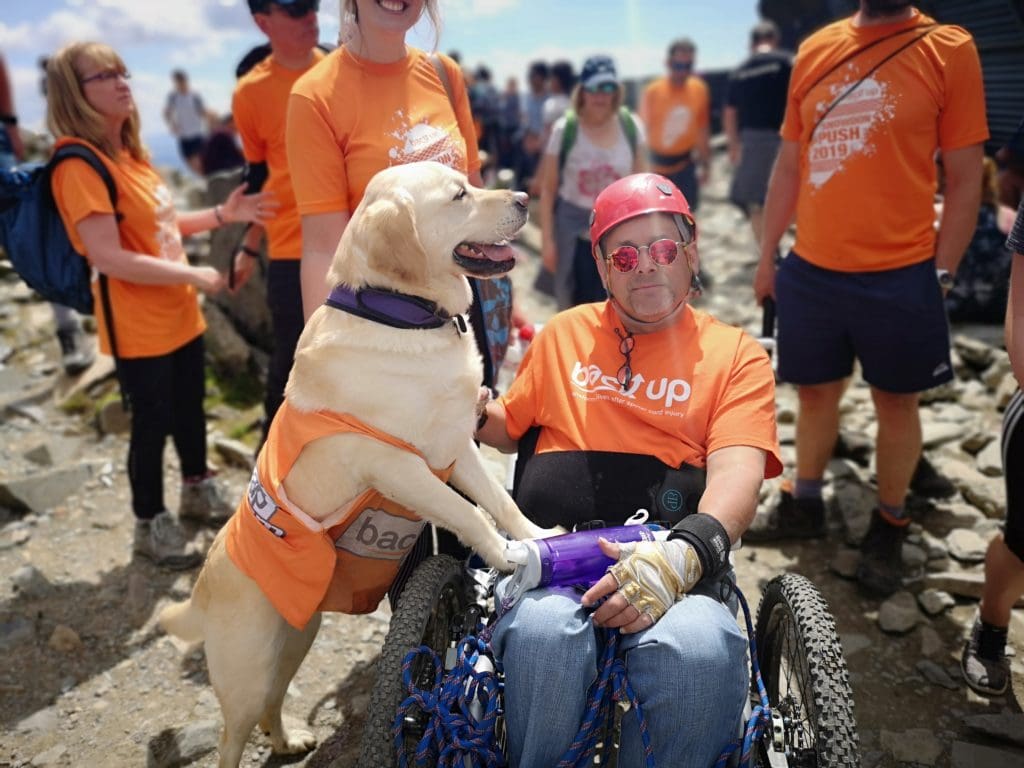 It is with great sadness that we announce the passing of our good friend and volunteer, Tim Scott. Tim was a generous, passionate and dedicated individual, and he will be sorely missed by his family, friends and everyone here at Back Up.
We first met Tim back in 2009, shortly after he sustained a spinal cord injury in a motorbike accident. Tim struggled to adjust to life with a spinal cord injury when he first returned home, but a call from Back Up came at just the right time. He was prompted to apply for one of our multi-activity courses, and he never looked back once.
Tim said: "I threw myself into the course and it was amazing. It changed my perception and made me believe in myself again. I had always wanted to be able to do everything I used to do before my injury, but I didn't know where to start.
"Back Up showed me how I could live my life again."
He went on to volunteer for us as a group leader and wheelchair skills trainer – passing on his skills and knowledge to hundreds of people with a spinal cord injury. Tim became one of our most passionate and dedicated volunteers, and he had close relationships with many members of our staff team. His wife Nicole was also inspired to volunteer as a family mentor and group leader, and she plans to continue volunteering in the future.
More recently, Tim had decided to embark on an incredible fundraising challenge. In 2020, he planned to push 500 miles across the Camino De Santiago and raise funds for four charities, including Back Up. He had started his drive towards reaching his fundraising goal by taking on The Snowdon Push this year, and his family are planning to carry on the campaign in his memory.
Back Up's Head of Services, Andy Masters, said: ''Tim was an exceptional volunteer and a dear friend to all of us here at Back Up.
"He made a huge difference to so many people's lives, and we are all better off for having known him.''