CEO Update
16 August 2019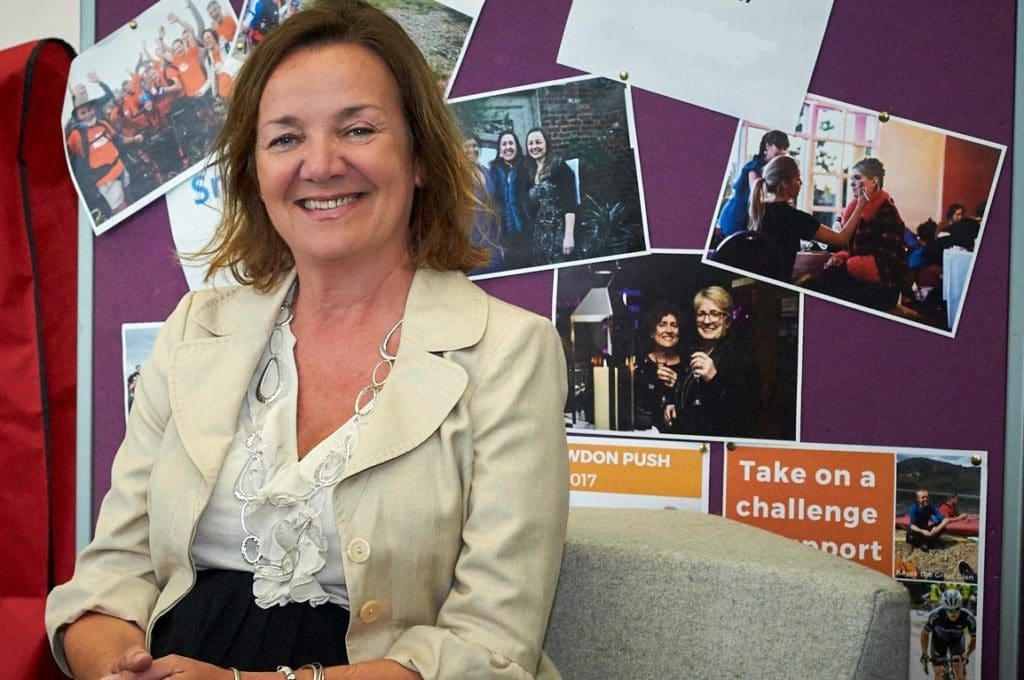 Our CEO, Sarah Bryan, has decided to move on from Back Up to allow a new leader to be in post from the start of our next five-year strategy, beginning in May 2020.
Reflecting on her decision, Sarah said:
''Embedding a new strategy will require a level of commitment over the next couple of years that I don't feel able to give, so I believe the time is right to step aside. I'm delighted to have played my part in the development of our next strategy, and I now look forward to welcoming a new CEO who can take the charity forward.
''It has been my great privilege to work with our exceptionally dedicated and talented volunteers, trustees and staff team. Back Up is a wonderful charity with a huge heart.''
During her time here, Sarah has helped Back Up turn around our budget deficit, raise the most income in our history and reach more people affected by spinal cord injury than ever before. She has started a number of important new initiatives, including the development of the young person's NHS care pathway pilot.
Sarah is as passionate about Back Up now as ever, and she looks forward to seeing the charity grow and develop in the years to come.
''I'd like to personally thank Sarah for the wonderful work she has done here at Back Up. Throughout her tenure, she has been a committed, collaborative and passionate CEO who has led our staff team to great success.
"We're now able to look to the future from a strong position and build on these achievements as we embark on our next five-year strategy. Sarah has kindly offered to stay on until a new CEO is successfully in post – ensuring that we have a smooth and effective leadership transition,'' said Jo Wright, Back Up's Chair of Trustees.
Our recruitment process for a new CEO will now begin imminently, ensuring that the successful candidate can also play a role in the development of our new strategy.
If you'd like to find out more about our future strategy or are considering applying for the CEO position, please get in touch with Sarah or Jo via email.