Malene's Q&A: Volunteering at the Back Up Ball
6 June 2018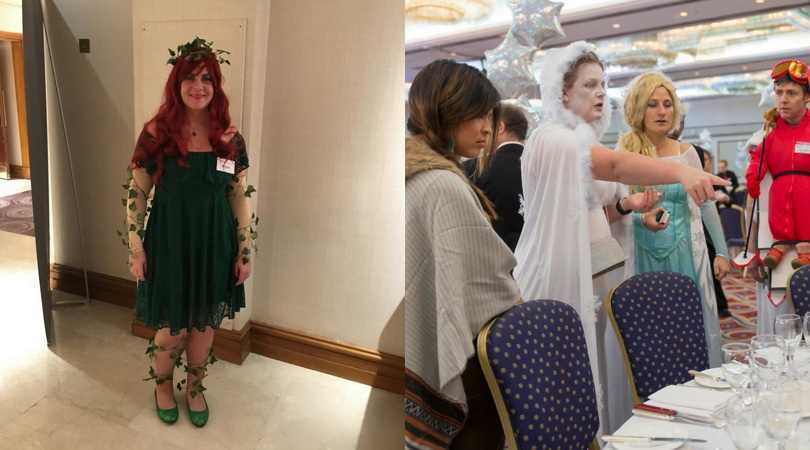 The Back Up Ball is our biggest annual party and it brings together everyone involved with Back Up. The night is a great opportunity to recognise everything we've achieved together over the year – complete with awards, dancing and fancy dress.
We recently spoke to Malene about why she volunteers as a Back Up Ball committee member and what she gains from the experience.

How did you first meet Back Up?
Back Up was the chosen charity of the year by my employer so I started helping out in the office. I eventually became a volunteer for all the major events. I built relationships with everyone in the office and could very clearly see the amazing work that Back Up does, so I decided to continue supporting the charity even after I left that company.
Why did you decide to become a committee member for the Back Up Ball?
I went to my first Ball in 2014 as a guest and I just had the most fantastic evening, witnessing everyone coming together to celebrate the amazing work and people involved in the charity. Seeing all of that made me want to help create it. As a committee member, I source auction prizes, come up with ideas around theming, think about what we should do on the night in terms of games, the music we have in the evening, and much more.
Why is volunteering important?
For me, it's about being able to give back. I had spare time which I could use to go in and help others. It gives me a lot of joy to play a part in bringing an event to life.
What have you gained out of your volunteering experience?
I've gained a lot of amazing friends at Back Up. It's also incredible seeing how the money raised helps people affected by spinal cord injury. I volunteered on one of Back Up's courses as a buddy last year and I saw first-hand how these courses can help someone with a spinal cord injury. It still gives me chills to think about!
How have things changed for you since you met Back Up?
I'm more conscious now of actually taking the time out to do voluntary work. I'm much more aware that I have this time that I can give back to organisations that can benefit from it. I also didn't know anything about spinal cord injury when I first met Back Up seven years ago and I've learned so much since.
What are your plans for the future?
I'm currently working on this year's Back Up Ball – already sorting out my outfit for the Great Gatsby theme. In general, I'm a very 'go with the flow' person and just like to see what happens. The only plans I make are booking my holidays around Back Up's special events and challenges!
If you'd like to attend this year's Back Up Ball, you can purchase our limited early bird tickets online or over the phone. If you'd like to volunteer, please email our Events and Challenge Manager, Emma, or call her on 0208 875 1805.