Ollie's story: India and spinal cord injury
4 July 2018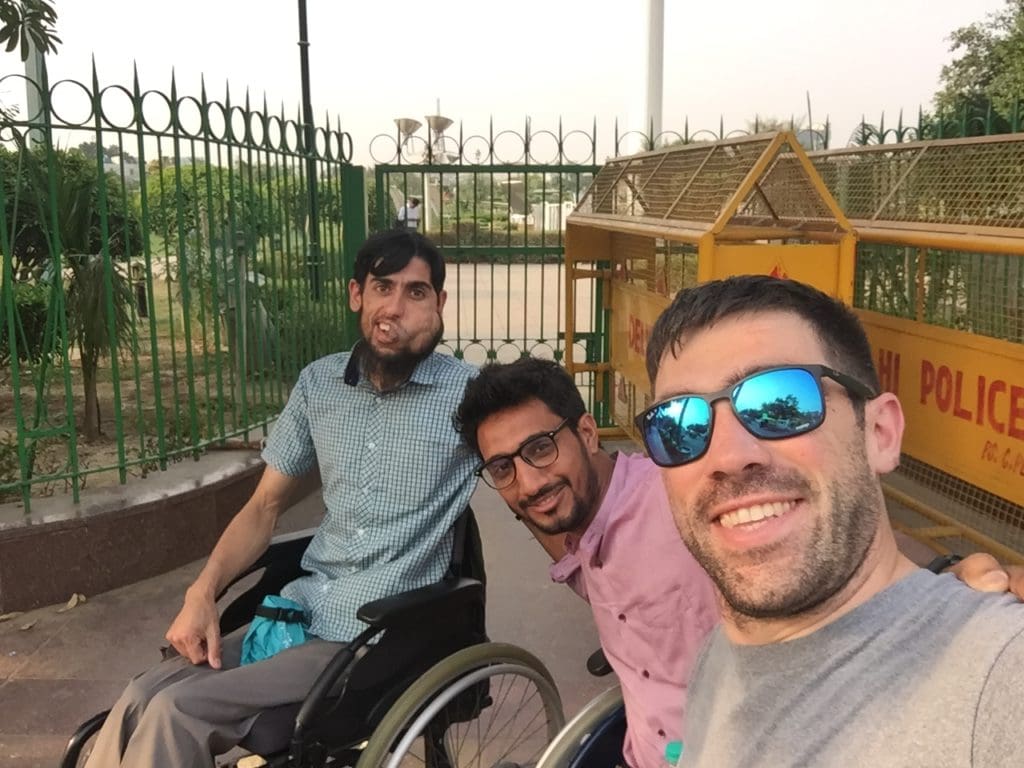 Ollie recently went on a trip to Delhi, India, on behalf of Motivation and the International Committee of the Red Cross (IHRC). He was helping to deliver a course to 15 people, most of who had a spinal cord injury themselves. The course covered disability awareness, health, and wheelchair skills.
I've had plenty of practice supporting people who are still adjusting to life with a disability, and through Back Up I know a few people have done trips like this before. Most of all, I wanted to spread the skills Back Up teach to more people.
I travelled out with Trish Thompson who has been on a number of these courses. She is currently a mentor and a wheelchair skills trainer, as well as a previous trustee of Back Up.
The aim was to deliver a training package to participants who had a spinal cord injury. The areas covered in the training were disability awareness (rights and advocacy), health (bladder, bowels and skin care), and mobility (wheelchair skills and transfers).
It was a hugely rewarding and eye-opening experience. There are a lot of major issues around living with a disability in India. People know so little about their injury that they can't really manage it or look after themselves properly. Social stigma is also a massive issue. We had a few participants who felt so isolated and incapable they had not left their bedroom for a few years. I also had a mother of a participant in attendance who said her daughter deserved to have a spinal cord injury, as she must have done something bad in her past life. These were just a few of the problems faced, and some were far too significant to tackle during a short course on a two-week trip.
However, we were able to make some small positive changes and teach them a lot about their injuries and their abilities. I saw a big improvement in people's self-worth and confidence. We not only made steps to empower the individuals on the course to improve their own lives, but also gave them skills to take away to benefit disabled people within their own communities.
I think one of the most significant moments on the trip was a comment I had from a family member at the end, who said she no longer viewed her brother with pity, but saw him as her brother again – as someone she was proud of and who could do what he wanted. I know from personal experience how much an injury can affect those close to you, so it was great to be able to help the participants' families and change their perceptions of disability.
I know Back Up is here to support people through the challenges that spinal cord injury causes. It was an honour to share those skills and learnings to help people who have sustained a spinal cord injury around the world.
If you have questions about anything covered in this piece, please contact our Outreach team at outreachandsupport@backuptrust.org.uk or call us on 020 8875 1805. You can also visit our support for you section to find out more about the services we offer and how we can help.