Mark's story: My first solo flight
7 June 2017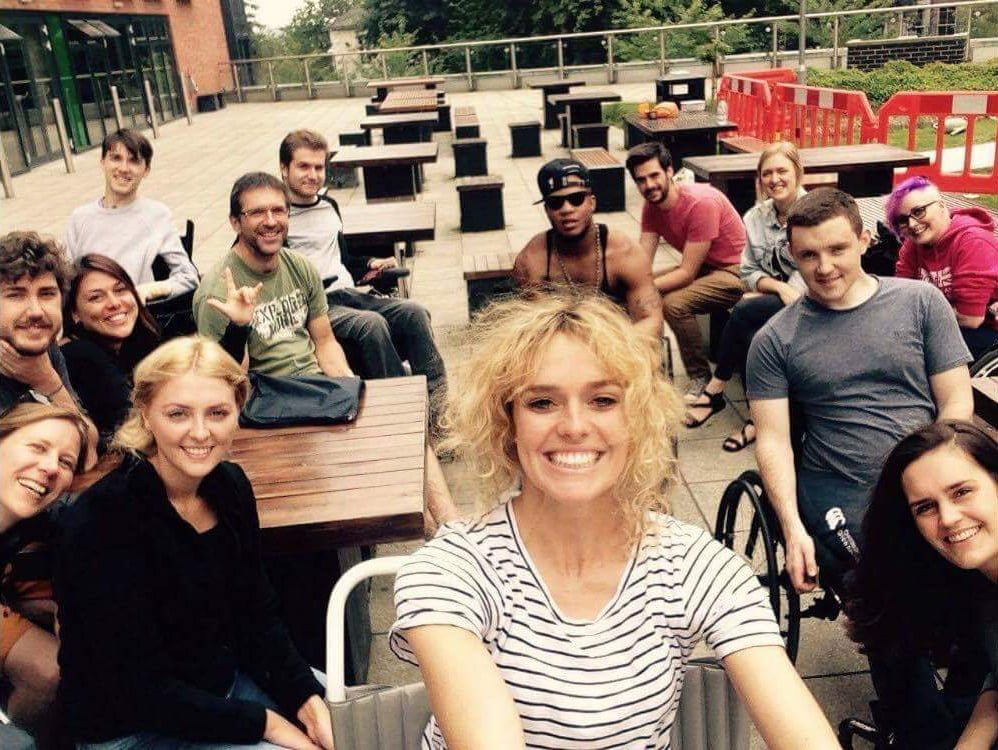 In August 2016, Mark was preparing to attend the Moving Forwards course for 18 to 25 year olds in Leeds. As he lived in Belfast, this was also going to be the first time that he had flown by himself. He called the airline several times before the trip to make sure everything would be in place to make his trip as smooth as possible.
'I was very nervous at first. When I got to the airport, I didn't know what to do but we went to the desk and a lady came down to take my suitcase. They also helped me to check in and took me to my gate. They were all really friendly and I started to relax then. It was a good experience. I couldn't believe how good actually. I had no experience of taking a flight with my wheelchair so I just didn't know what to expect.'
Mark believes it was the Belfast City Skills course which he attended earlier that year which gave him the confidence he needed to take that first solo flight.
'I was used to people running around who got me this and that and I let them. But I learned on that course that I can do things myself.'
When he arrived in Leeds, Mark was aware that this was the first time that he would be doing a lot of things without someone else around.
'I had someone from airport assistance who took my bags to the airport exit, but he wasn't allowed to go any further. I had to go and hunt down a taxi myself, while he waited with the baggage. I had no idea where to go or what to do, and I was just used to having someone with me.'
Despite those hesitant first moments, Mark now feels much more independent and ready to tackle new challenges.
'I'd do that trip again on my own now, not a bother. I just needed to see that I could do it.'
Moving Forwards also showed him that he was capable of going around a city by himself and he's less worried about being out in his wheelchair now.
'Going around Leeds was great. It was my first time going around a big city that wasn't home. I'd be confident now to go around other cities, not a bother. I always thought there were a lot of people watching me in public spaces. Now I don't really care about it.'
Mark still feels the benefits of the course now. It challenged him to try a lot of things he'd not previously attempted, but it's opened his eyes up to how much he is capable of doing.
'I definitely feel like I can travel more independently. There's a lot of help out there if you need it. I was dreading it before  because I just didn't know what to expect, and having to do it alone was daunting. But now I'm much more confident.'
If you would like to attend our Moving Forwards course or any of our other residential courses, please get in touch with the team at courses@backuptrust.org.uk or call them on 020 8875 1805.