Top tips for a fab staycation with a spinal cord injury
3 August 2020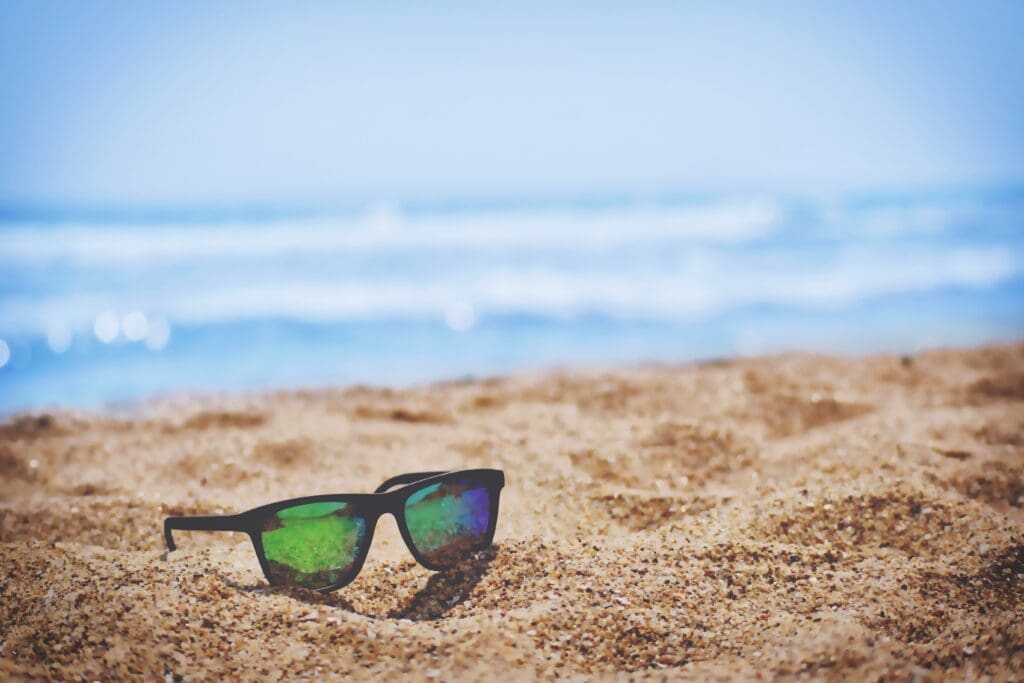 As we start to see lockdown measures eased for some, you may be considering a UK-based holiday. With a spinal cord injury, you will likely need to do some extra planning before you go off on holiday, but that doesn't mean you can't have an enjoyable break! Whether you fancy a camping weekend or a coastal retreat, read on to learn some of our top tips for having a staycation this year.
Do your research before booking accommodation
Make sure that your hotel suits your individual accessibility needs. The website Euan's Guide rates hotels based on accessibility, and Facebook communities like the "SCI Owner's Club" can be great for asking questions and hearing first-hand experiences.
Sometimes it's a good idea to consider hotel chains over smaller independent locations. They are often more likely to have accessible rooms and procedures in place for disabled guests.
Consider your luggage
You may not be jetting off abroad on holiday for some time yet, but you should still consider how much luggage you'll be carrying. Think about a method that suits your needs, for instance if you're a wheelchair user you could try attaching a rolling suitcase to the back of your chair with a climbing carabiner. Below, Jacques shows off his luggage solution for a staycation with a spinal cord injury…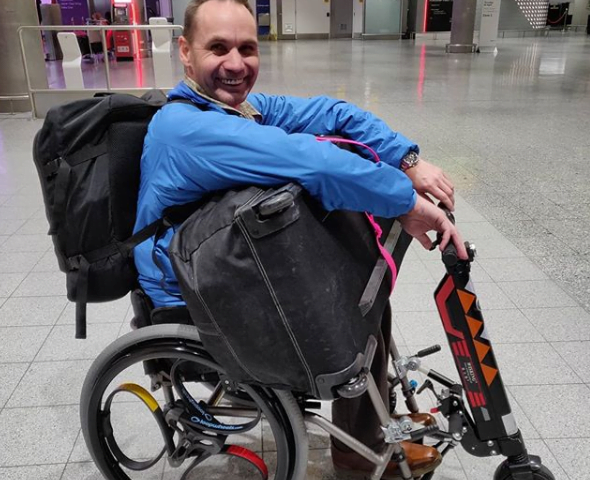 "I try not to carry more than what I carry myself. I keep a big bag on my lap, and a small backpack on the back of my chair."
Take care of your bladder and bowels
You should make sure not to forget about your bladder and bowel care while planning your staycation with a spinal cord injury. It's always a good idea to pack spares of whatever you need to manage your bladder and bowels – such as catheters and medication – so you don't run out. If you are prone to getting UTIs it may also be worth speaking to your doctor about prophylactic antibiotics.
While you're out and about, it's a good idea to carry a RADAR key. This will allow you to access locked disabled toilets. Make sure you take a look at our piece from Fittleworth, it includes some top tips to think about for looking after your bladder and bowels on the go.
Organise your personal assistants
Arranging your personal assistants is just as important as sorting out travel or booking your hotels. You will need to consider their accommodation and food into your budget, and think about their shift times too. It can be useful to draft up a rota to keep track of shifts and ensure your team gets enough breaks.
It's also ideal to travel with a PA who knows you well, someone who knows your care routine, and will help you stick to it while on your trip. You should also have a plan in place in case of an emergency – do you have a reserve PA who can replace your main assistant at short notice?
Need to talk to someone about getting out and about with a spinal cord injury? Get in touch with our team.