Tom's story: Walking with a spinal cord injury and independence
6 May 2020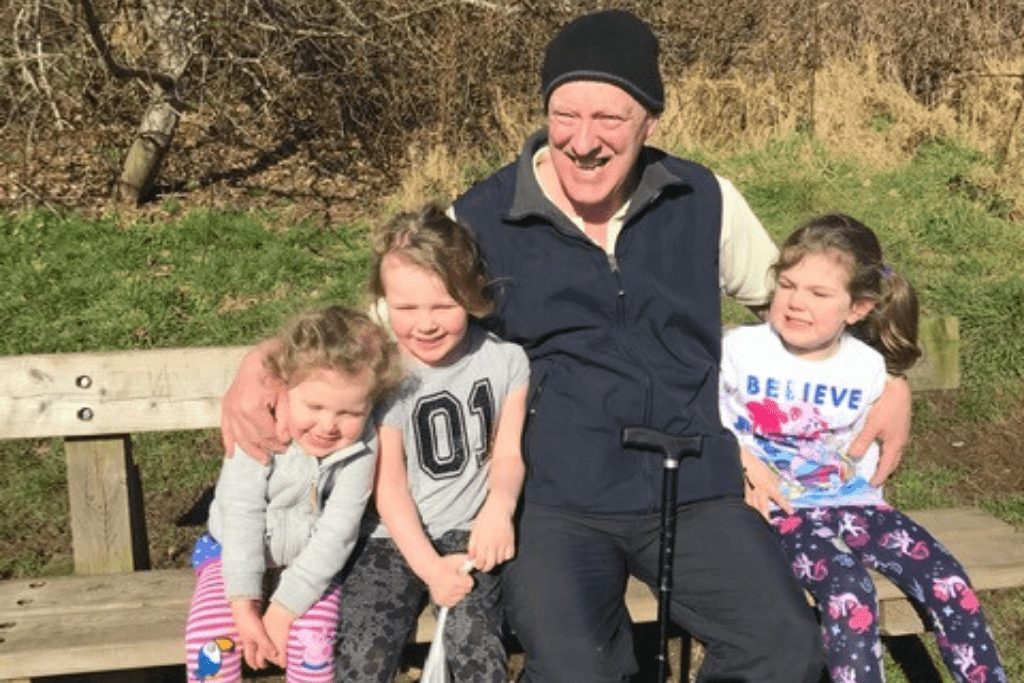 Every spinal cord injury is as unique as the person who sustains it. In Tom's case, a sudden fall led to a collapsed disk on his spine. He had no idea he had sustained a spinal cord injury. It wasn't until he went in for emergency surgery that it was discovered he had permanently damaged his spinal cord. Tom had sustained an incomplete spinal cord injury – he can still walk, but his life was changed forever.
"I would have been paralysed if I hadn't had gone in for that surgery, but I still had to relearn everything afterwards. Spending a long time in the hospital affects you physically and mentally. There's a lot of anxiety when you're lying in bed for weeks at a time, and it put a lot of stress on my wife and family."
Tom had been very independent before his injury. He was a fit and healthy 59 year old, a keen mountaineer and hill walker. The early days of his injury were tough for him, he says he felt "domesticated", having to stay home most of the time.
"I had to rely on my wife's support for driving anywhere, and at this time I couldn't help out much around the house. Personal care was hard too, shaving and showering was hard. I found the provision of a perching stool invaluable for personal care and showering in the bathroom"
However, Tom was keen to focus on what he could do, rather than couldn't do. One of his first steps towards living independently again was planning his eventual return to work. He worked with his employer to ensure all the necessary adjustments were in place – a new desk and chair were required – before he began his phased return back to the office.
"Getting back to work was key in helping my independence. It was conducive in getting me back into a day-to-day routine, and helped show me what I was still capable of after spinal cord injury."
Realising what he could still do boosted his confidence. It meant that Tom no longer worried about not being able to do certain things. It no longer bothered him that he couldn't mow the lawn or clear moss off the roof.
An ongoing issue Tom faces is with his bladder control, and how it can impact his independence. Due to his injury, Tom will have to use a catheter for the rest of his life. This can be an inconvenience, and something Tom needs to be cautious about.
"Since my injury I have been more prone to UTIs as I use a catheter. Make sure you wash your hands and practice good hygiene too. It's also good practice to drink plenty of water and avoid excess caffeine as it's a diuretic – it makes you need the toilet more."
If you deal with bladder control issues, going out can make you feel anxious. By properly managing and caring for his bladder Tom feels more confident when he goes out and, as a result, feels more independent.
"It's important to realise you need to live life as regularly as possible. Don't let worries about needing the toilet fill your head when you're out. Nowadays you can get very discreet pocket-sized catheters, I always keep a spare in case of an emergency. Being prepared has helped me grow in confidence and independence."
Tom is now a mentor for Back Up. He is very proud to support people in a similar situation to him, he enjoys being able to give something back. Visit our website to learn all the ways you can support Back Up.
If you have any questions about bladder care check out this handy document from Coloplast, one of our corporate sponsors.