Michelle's story: Overcoming challenges with sex
8 February 2018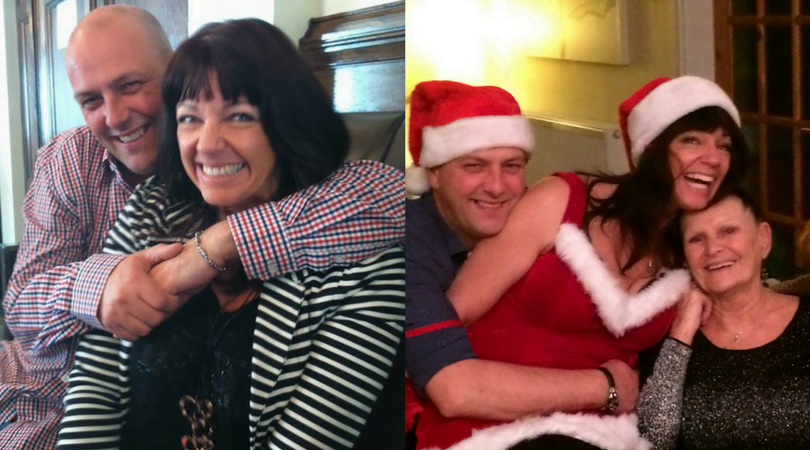 In 1996, Michelle was involved in a motorbike accident which caused her spinal cord injury at T12. She was transferred to Southport Spinal Injury Centre where she found herself entering a new and confusing chapter of her life. It was during her time there, very early on after sustaining her injury, that Michelle began asking questions around relationships and intimacy.
Michelle, 48, says: "I had been in a relationship for four months before my injury. One minute everything was fantastic and then all of a sudden, I'm injured and spending five months in a spinal injury centre with only a few weekends spent at home.''
During her first weekend out, Michelle and her partner tried to be intimate but it wasn't a positive experience. She believes this certainly held them back for a while.
"Sex became a 'we'd better do this just to see if it gets any better' type of scenario and every time, we both felt the grief of what we'd lost prior to my injury and couldn't see a way of getting it back.
"It was hard, especially when I was worried about my bowels and bladder, and had a few accidents early on. I was terrified of what he thought about those accidents but, thankfully, my partner at the time was quite blasé about it so it felt better because we could make a joke out of it."
Her relationship was one of many areas of her life undergoing major changes. She also wanted to understand the more practical side of adjusting to life using a wheelchair. When she left hospital in December 1996, it wasn't long before Michelle signed herself up on a Back Up skiing course in March 1997.
"I learned more than I would've ever anticipated being sat on top of a mountain in a ski-bob. On that trip, I learned how to do a bath transfer as well as how not to be so precious about being a girl who is scared to break a nail! I learned how to get on with it – just all those things that Back Up has always been amazing at doing," Michelle explains.
She found that her accident had given her the opportunity to stop, reassess and start again. After the skiing course, Michelle thought about becoming a hypnotherapist but didn't have enough of a passion for it. Michelle's difficulties with romance and intimacy prompted her to become a psychosexual therapist to help others overcome similar issues. When she started, she had no disabled patients which was a concern for her. "I had to get past being sat down and wondering how the patient would relate to me when I was in a wheelchair and they were not. I often found myself wondering if I should stay in my chair or if I should transfer into a 'normal' chair."
Once she settled into her role, her fears soon dissipated. She later made the transition into specialising in spinal cord injury. She now works at Stoke Mandeville National Spinal Injuries Centre and the North West Regional Spinal Injuries Centre in Southport, as well as with case managers and solicitors.
"I come across healthcare professionals who are frightened to talk about intimacy because they don't want to open up a can of worms so the subject gets left out a lot. Often the people who initially come into the spinal injury centre get stuck and think 'well, if I don't feel my genitals, what's the point?'. They're terrified about where to start.''
Michelle's work with her clients focuses on their goals, expectations and fears. "What everybody wants is different. It might be that they just want to be able to hold their partner or have a cup of tea with them in bed. Or it may be that they want to go out clubbing every weekend, take up different partners and they want to know how they can explore doing that again. Maybe they're in a long-term relationship or married with children and are looking ahead to the future. Whatever their situation, I'll help them think about alternative ways of being intimate and discuss what issues they may be facing."
She believes that it is necessary to emphasise how important sexuality is after sustaining a spinal cord injury.
"It's about learning to be you again in your different body and discovering your new sensations if you want to. A lot of people don't want to explore their intimate lives anymore and I respect that. But for people who do, there's someone there to enable that process. I didn't have anyone to go to and it was a long journey. But if you've chosen to open that door, the discoveries can be amazing."
If you would like to find your nearest psychosexual therapist, please visit the COSRT website. If you would like to take the first step in talking about sex and intimacy after a spinal cord injury, please email our Outreach & Support team or call them on 020 8875 1805.