Pedro's story: Travel and spinal cord injury
3 August 2023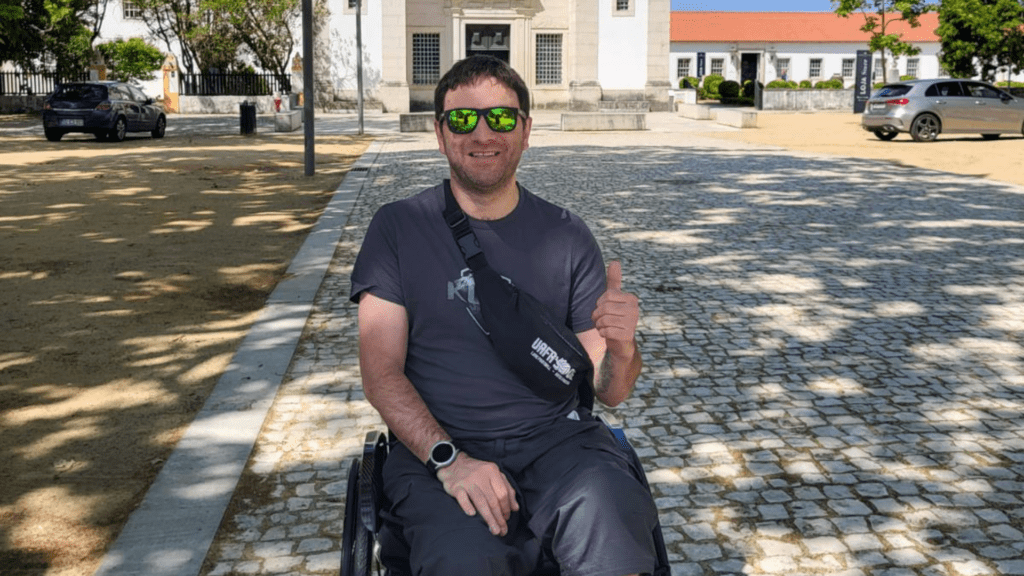 Meet Pedro: 
Originally from Portugal
Has lived and worked in the UK for 18 years
Passionate about travel!
The impact of spinal cord injury can be devastating. But that has not stopped Pedro from living life to the full. Prior to his injury Pedro was an avid traveler. He was determined to get back to his adventurous lifestyle after sustaining a life-changing spinal cord injury.
"I sustained my injury 11 months ago. I was working as a machine operator for a small family-run business. One evening while riding home from work on my motorbike, I collided with a van while curving on a bend. The van driver was overtaking in my lane, and there was nowhere for me to go except for straight into it." 
Pedro sustained a complete injury at the T10 level. This means he has no sensation in his body from below his chest, and he uses a manual wheelchair full-time to get around.
"It was brutal. My stay in hospital made me think about everything right there and then – but luckily for me I had amazing support from my fiancé.
"She made sure to remind me that, regardless of my injury, we would plan to go travelling again – and she was right!" 
Determined to see the world again, Pedro needed the right knowledge to travel safely and smoothly after spinal cord injury. Fortunately, Back Up was there to help him with this. 
Back Up staff and volunteers would regularly visit the ward while Pedro was in hospital, reaching out to newly injured individuals and their families. Pedro learned a lot from these visits – they truly showed him the range of possibilities for people with a spinal cord injury.
"A Back Up volunteer showed me that there is help out there. It was really good to talk to someone who was already a few years down the line with spinal cord injury.
"It reassured me that there is still a life to be lived, and you can find ways to do what you loved before your injury."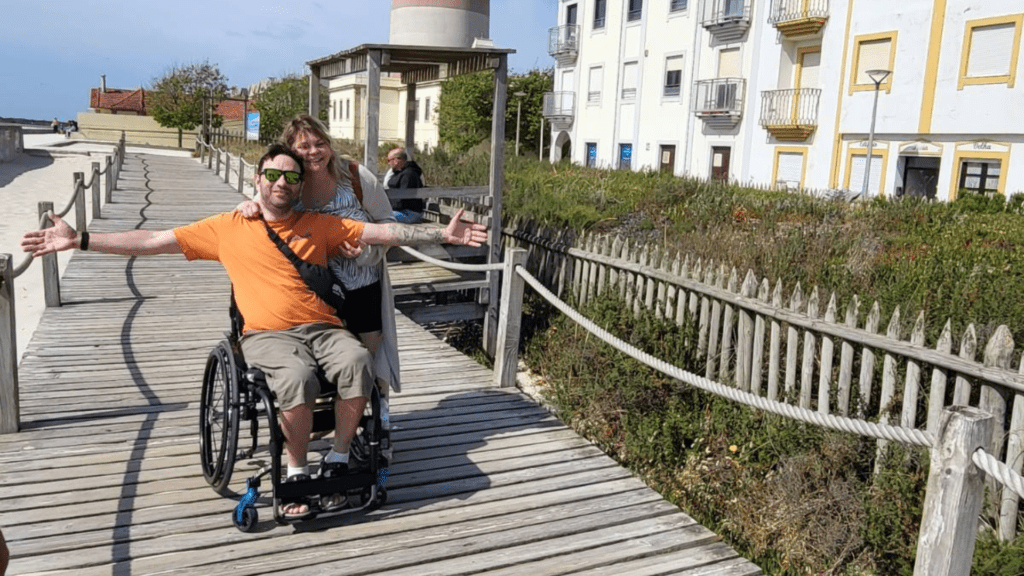 Inspired by meeting the Back Up team, Pedro decided to sign up for one of our Multi Activity Courses. Here, participants are able to try a range of confidence-boosting adaptive activities. This includes abseiling, zip-wiring, archery and more.  
"Anything you wanted to do was right there for you to try in a safe environment. I loved having the chance to try kayaking after my injury.   
"It was great to step out of my comfort zone again."
As well as these adventurous activities, Pedro had the chance to meet others in a similar situation – which gave him plenty of opportunities to hear advice from people who may have years of experience living well with a spinal cord injury.  
"It's really good to get advice from others with a spinal cord injury. For me, I learned a lot of great tips for travelling.
"Everyone is different, and has different ways of doing things, but people who have been injured for longer will have a lot to teach you." 
We are thrilled that our Multi Activity Course helped Pedro get the knowledge needed to live life to the full. Read on to hear some of Pedro's top tips for travelling after spinal cord injury.