Sophie's story: My injury doesn't define me
1 August 2018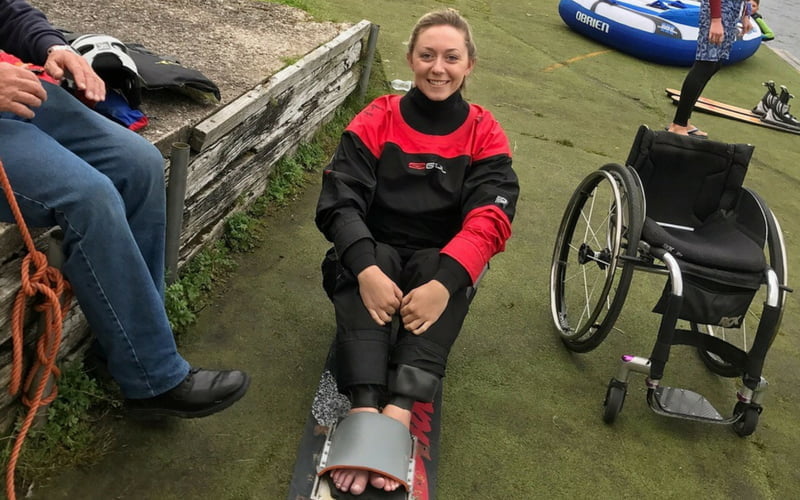 During a family holiday to America in 2010, Sophie was involved in a car accident that left her with a permanent spinal cord injury at T6 level.
Sophie, 24, says: "The seatbelt practically tore my body open, so I didn't have a chance to think about not being able to walk as I was so ill with everything else going on."
Sophie was grateful to have her family and friends around her during her rehabilitation at Pinderfields Hospital. "They were really supportive and made me feel that, no matter what, I was still loved and would be looked after."
While this was very reassuring, it was also a huge adjustment for Sophie who had always been very independent:
"You almost go back to being like a baby with your parents looking after you. I was never like that as a child, so I just wanted to get back to that level of independence."
Sophie was first told about Back Up during her time at Pinderfields, but engaging with Back Up didn't appeal to her at the time because she resented the fact that she had a spinal cord injury.
"I vividly remember not wanting to be associated with other disabled people," says Sophie. "I wanted to be with my old friends and to feel as normal as possible. I resisted acknowledging my injury just as I resisted getting back into sports.''
Nine months after her injury, Sophie decided to apply for Back Up's multi-activity course for young people aged between 13 and 17.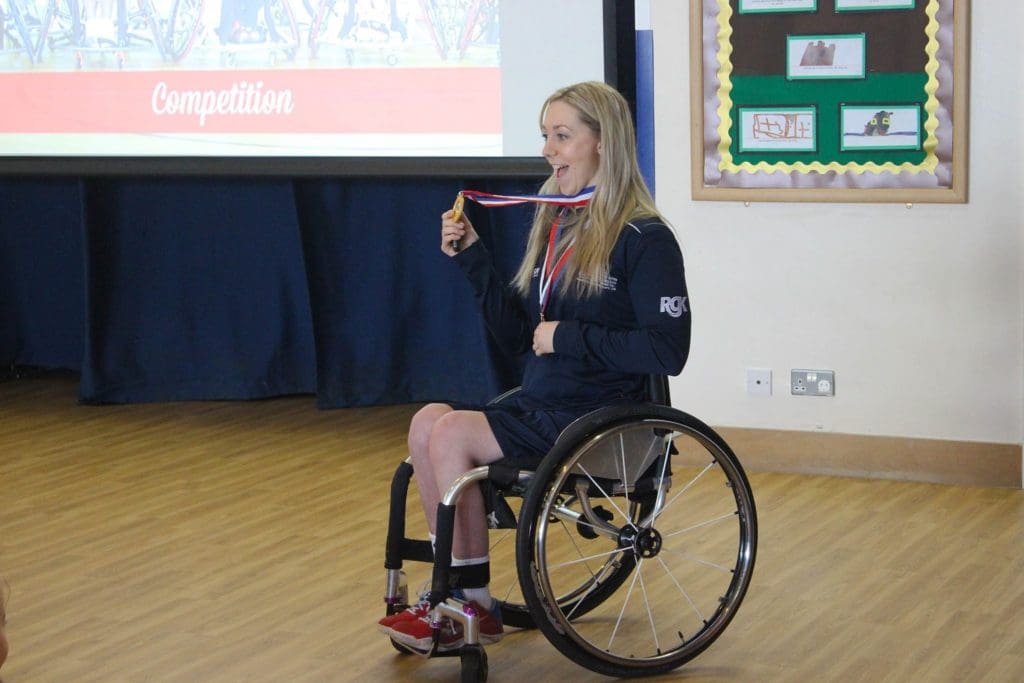 "The course changed my life. If it hadn't been for that experience, I wouldn't be doing what I'm doing now. It gave me confidence and helped me find my competitive streak again. I wanted to push my limits and Back Up made me realise that I could still do that. When I got home from the course, my parents said that the old Sophie was back. I immediately signed up to play wheelchair basketball at my local club."
Sophie felt inspired by the course and this prompted her to become a member of our youth advisory group.
"A year after being a course participant, I had a hand in running them! I was meeting other young people with a spinal cord injury through the youth advisory group and helping to shape Back Up's services for children and young people. If you sustain a spinal cord injury at a young age, it can be challenging to get back to a normal life which is why having our voices heard is so important."
It wasn't long before Sophie went on our Moving Forwards course (for people aged 18-25) to help prepare herself for student life at the University of Worcester where she was planning to study sports psychology.
"The course was great because it helped you think about living on your own and cooking for yourself. I found moving away from home relatively easy because of how much I wanted my independence."
Alongside volunteering for Back Up and her university work, Sophie continued playing basketball, eventually representing Great Britain at the 2014 Women's World Wheelchair Basketball Championship and co-captaining the team at the 2016 Paralympic Games in Rio de Janeiro.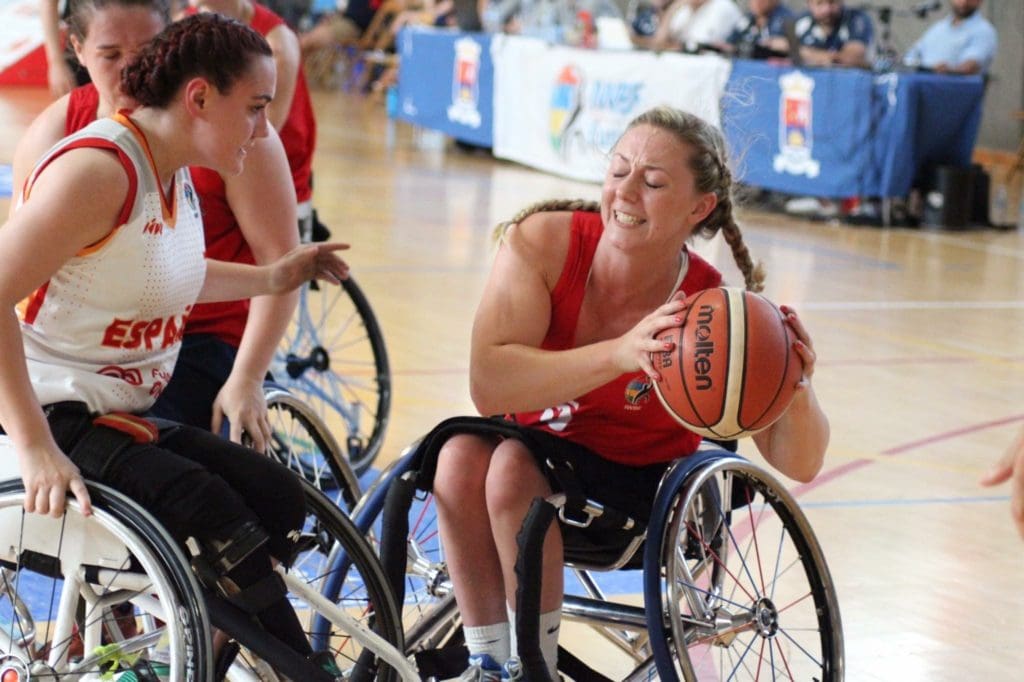 "The whole experience has been unbelievable. I feel such a sense of pride representing my country on the biggest stage imaginable. It really goes to show what happens when you take every opportunity that comes your way. When I applied for the 13-17s course, I wasn't even sure if I wanted to do it and now I can see that it had a massive impact on my life and career."
Sophie is currently training full time for the Women's World Wheelchair Basketball Championship this summer, studying for her masters in sports psychology at the University of Sheffield, and she's even found time to go on holiday with her best friend. Sophie believes that she is able to do these things because of the confidence she gained with Back Up.
"Back Up helped me overcome boundaries that I thought I had. They helped me see that there was so much still possible and that my injury doesn't define me."
If you'd like to find out more about our under 18s services, please email our Under 18s Services Manager, Ella, or call her on 020 8875 1805. If you'd like to find out more about our courses, please email our Courses Coordinator, Merryn, or call her on 020 8875 1805.