Katy's story: A new beginning
2 August 2017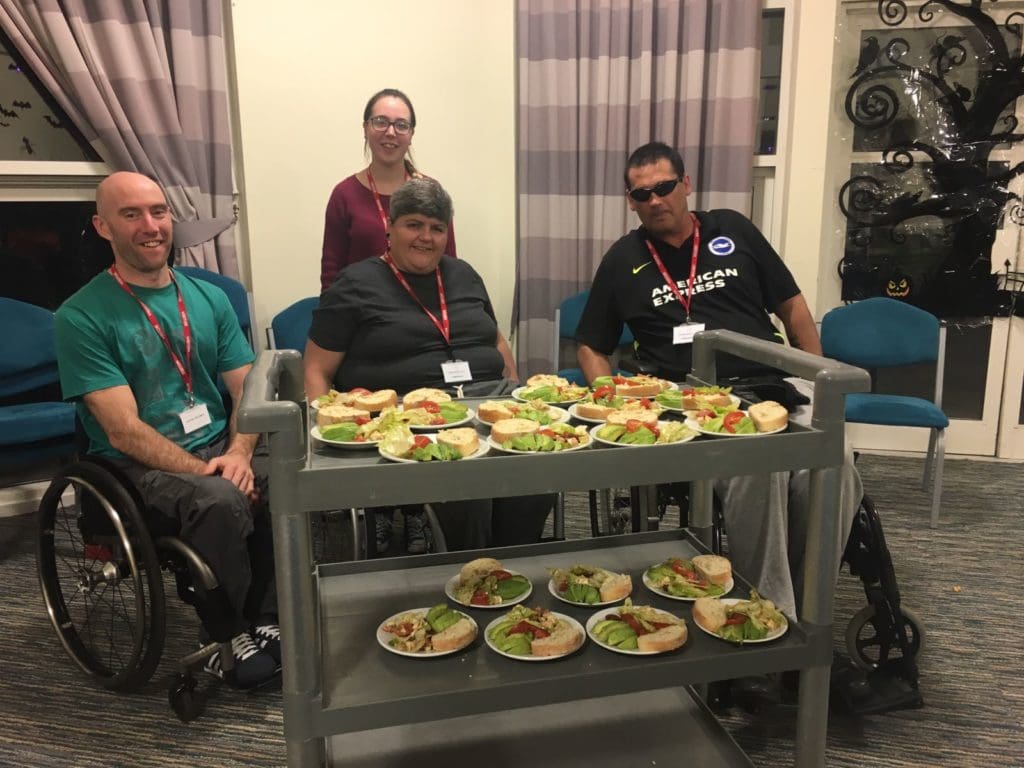 In October 2005, I was working as a primary school teacher.  One day, I was at a training course that was dealing with getting boys more involved in all aspects of physical education. After sessions in dance, gymnastics and field athletics, we decided to play a game that boys typically love: football. As a footballer myself, I was more than happy to have a game. Unfortunately, I was tackled aggressively by a fellow teacher during the match and fell awkwardly on the grass.
My back immediately hurt. By the time I had arrived home my lower back was excruciatingly painful. I took some pain relief and went to bed early. I woke the next morning to find that I could no longer feel my legs and had lost control of my bladder and bowel. After a week in a short stay ward, an MRI scan found the problem.
Discs in my lumber spine had been pushed inward, partially severing my spinal cord leaving me with an incomplete spinal cord injury. The early months after my injury were tough to say the least! I was in a general hospital and didn't have the support and knowledge of a specialist spinal injuries unit. I was discharged within weeks and had to return to a shared house that was not suitable. Luckily for me, I was soon offered a ground floor flat in a Housing Association block.
At that time, I could walk short distances using crutches so I managed to return to full-time teaching. However, further spinal cord compression in 2007 and the resulting health issues meant that I couldn't go back to work. Around the same time, I also became a full-time wheelchair user.
I was rarely out of bed for the next three years with visits from carers three times a day. However, the fantastic work by a team of professionals meant I could sit for longer periods in my wheelchair and eventually get out and about. It was great to be able to do so again!
I can't lie, I did go through bouts of depression. I was learning to live my life in a different way. I thought that I would never be able to work, travel or play football again – all major parts of my life pre-injury. I didn't feel like 'me' anymore and felt quite alone, but I always remained determined that I could still get back to my old life. I just needed a bit of support along the way.
Not being in a spinal injury unit meant that I only heard of Back Up ten years after my injury. I just wish I had been introduced to them from day one. Back Up was mentioned to me by a lovely guy from a wheelchair provider, who came to see me to measure me up for a new chair. I looked online and I instantly felt that I had found a way to start living again. The services and courses on offer looked informative and exciting, and the stories of others who had been involved with Back Up made me feel that I could also benefit.
In 2016, I signed up for a Back Up residential wheelchair skills and independent living course. It just happened to be held in the city that I grew up in, meaning I could visit my family at the same time. It was the first time I had been in my Mum's home in three years.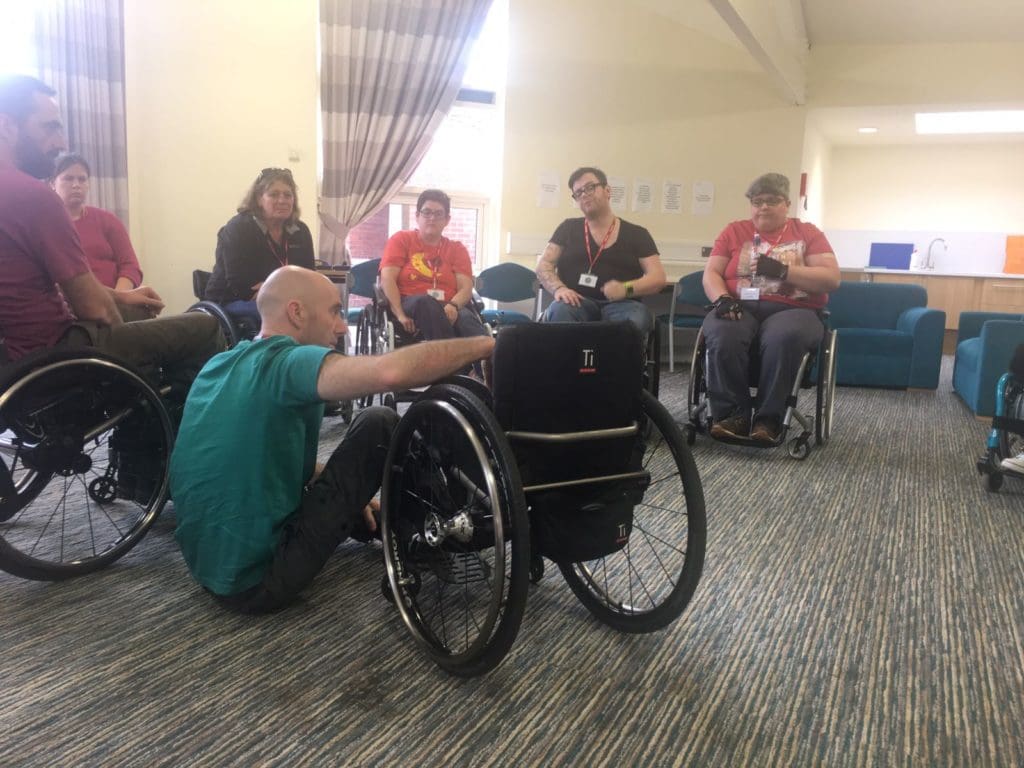 The course was amazing. For the first time, I was taught how to use a wheelchair properly. In hospital, I had just been given a cumbersome NHS chair and sent home. I learnt skills that would help me be independent, from using an adapted kitchen to putting on and taking off my own socks! All the skills learnt on the course have helped me incredibly, however, it was meeting people in a similar situation to me that has truly been life changing. I have made great friends who live near to me and I meet up with them on a weekly basis.
Since going on a Back Up course, I get out of my flat daily – catching up with old friends and enjoying the company of new ones. I'm also studying Educational Psychology with the Open University; I have begun to play wheelchair basketball; I swim twice a week and I have even flown for the first time in a wheelchair and enjoyed an amazing holiday in Spain.
Back Up has given me so much that I wanted to give something back. I have signed up to train as a school advocate with Back Up, but I also wanted to push myself physically (excuse the pun!).
I found out about Parallel London and realised that I would love to take part in a mass participation event for all abilities. So, I decided to take on the 10k distance to raise money for Back Up. I am very excited about being part of a fun event with people of all ages – disabled and non-disabled – where I can challenge myself to push around the beautiful Queen Elizabeth Olympic Park. I just have my fingers crossed that it won't rain.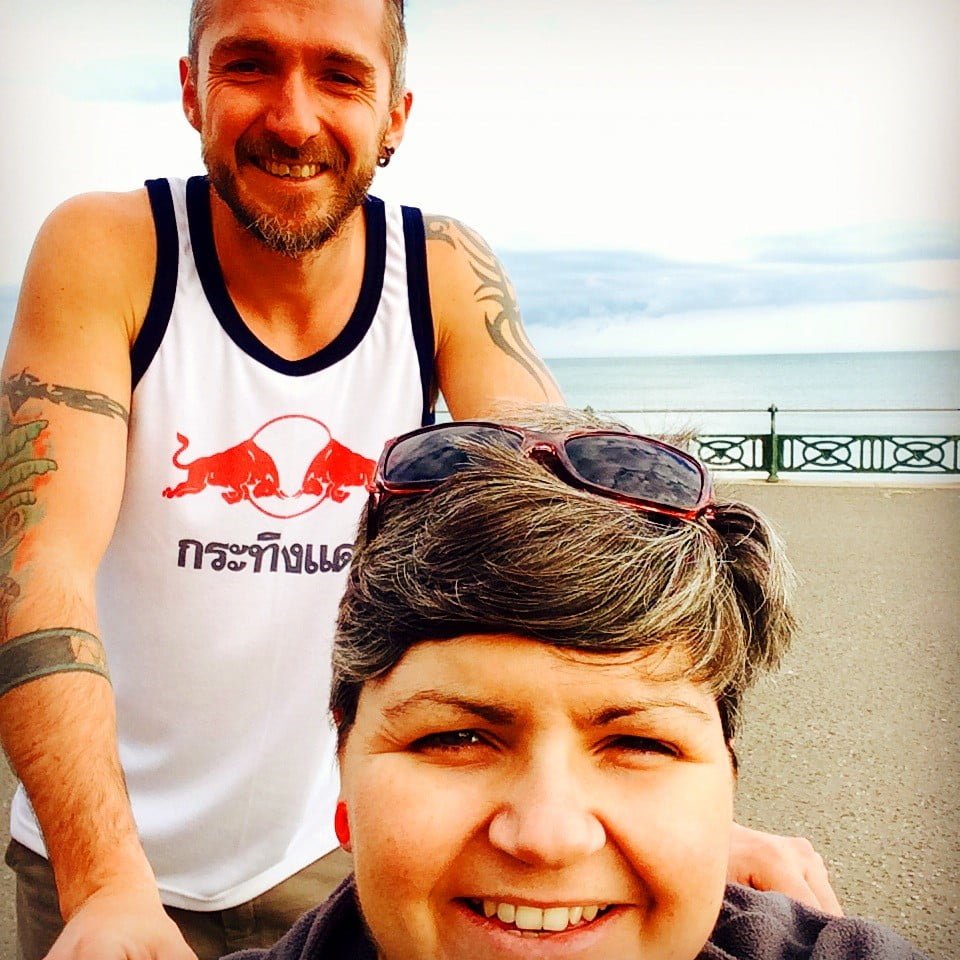 To prepare for Parallel London, I have been pushing along the seafront here in Brighton and Shoreham beach. Two of my friends are also doing the 10k and my best mate is my buddy (anyone who may need support on the day can have free entry for a 'buddy' who can accompany you), so I don't always train alone which makes it more fun. Every day at home, I also train using an electronic pedal machine. I can peddle with my feet (the peddles move for themselves) or my hands.
My journey has taken 12 years to reach this point. But right now, I feel more positive and confident than ever before. I have so much to thank Back Up for – what better way than bringing awareness to others by having fun and raising money at the same time?
See you at the start line on September 3rd, 2017.
Katy x
If you would like to take part in Parallel London, September 3 2017, please contact our Community Fundraiser, Kat, by email or call her on 020 8875 1805. You can also visit our challenge yourself page to see all our other events.