Melanie's Story: Three marathons in three days
1 May 2019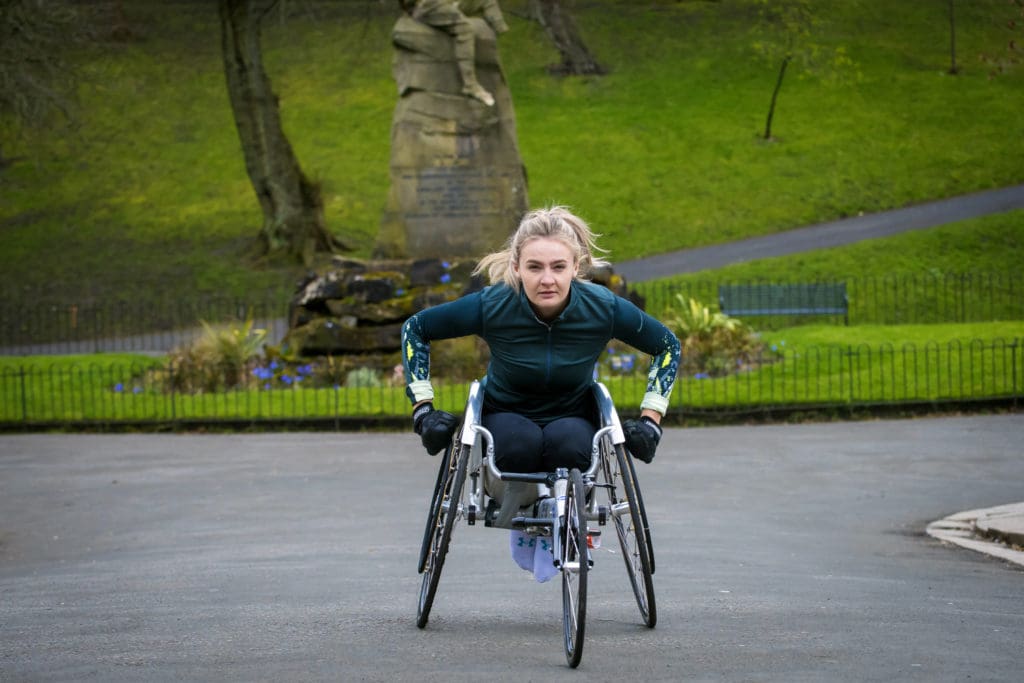 In January 2018, Melanie was out cycling on the country roads outside Inverness one day. She was on her way home when a driver suddenly hit her from behind. The accident left her with a T11 incomplete spinal cord injury. Melanie had just moved out and was living independently, but her injury made her feel like "everything had been taken away."
"It was really hard to get used to having your family do everything for you. My main focus back then was getting my independence back. Everyone wanted to help, but I wanted to do things by myself.
"I prioritised getting a car and gym membership. Having these things in place was really important because it allowed me to do the things I used to do without assistance."
Despite only being injured last year, Melanie is taking on a huge solo challenge. She's pushing the equivalent of three marathons in three days – Glasgow to Edinburgh across two days, then the Great Stirling Run the day after. That's an impressive total of almost 80 miles in 72 hours! Melanie is mainly taking on this epic challenge to raise funds for Back Up.
"When I was in the Glasgow spinal unit, I took part in Back Up's wheelchair skills sessions. These helped me learn lots of tools for getting around using my chair."
Our support for Melanie didn't end in the spinal unit. Melanie signed up for our Colorado ski course, and – before she knew it – she was jetting off with us to America. She spent ten days up in the mountains, having fun while learning new skills. Before her injury, Melanie was a keen skier. Being able to get back into a sport she loves massively boosted her confidence as a wheelchair user.
"The course was so amazing, completely incredible. Travel was important to me before my injury and flying with my injury felt really daunting. But I'm so glad I did it because having the chance to fly to another country felt amazing. I didn't think I would be independent enough after my injury to go skiing at all, but with Back Up I could."
Melanie came back from the ski trip riding a "big buzz." She was filled with inspiration by how many other people had a positive experience on the course too. This motivated her to take on a challenge for Back Up.
"I want other people to experience what I experienced. I'm raising funds to ensure that more people will benefit from Back Up's courses."
Melanie told us that this isn't the only reason she's tackling this challenge. Being a very sporty person – a PE teacher before her injury – she wanted to set her sights on a big target. This solo challenge was the perfect goal for Melanie.
"I wanted to prove what I was still capable of. I wanted to show people that I could still take on a challenge. Plus, I haven't gone back into work straight away, so having a goal to work towards has been good for me."
Melanie has been training hard in the run up to her marathons. She's been making sure to push herself around as much as possible, working the training in with her day-to-day life. Melanie told us that her training hasn't just helped her get ready for her marathons – it's developed her confidence and independence too.
"Using a wheelchair, it can be daunting to get around. Hills, rough terrain and kerbs can remind you that the world isn't always wheelchair friendly. But with some patience, resilience and creativity, you can do it.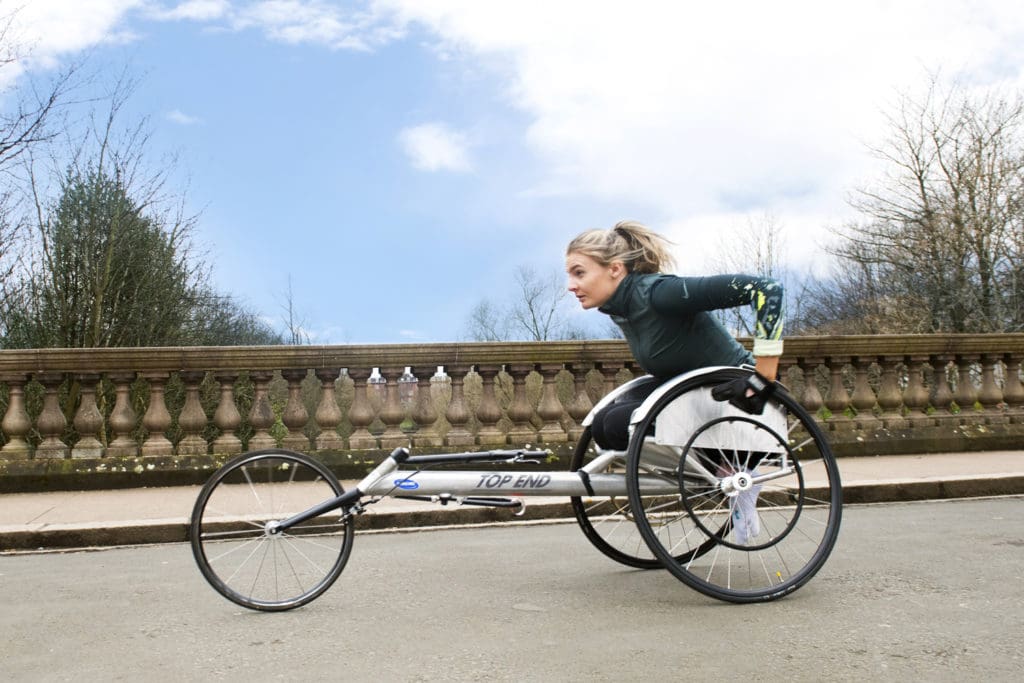 "Training for these marathons has helped me build my confidence. It's got me spending more time using my chair and helped me find out what I can do independently."
Fantastic fundraisers like Melanie make a huge difference to our work. Back Up receives no government funding, so we rely on the passion and dedication of fundraisers to support our vital services. If you're thinking about doing your own solo challenge, please get in touch with our fundraising team.