Dan's story: Trying a new challenge
7 August 2019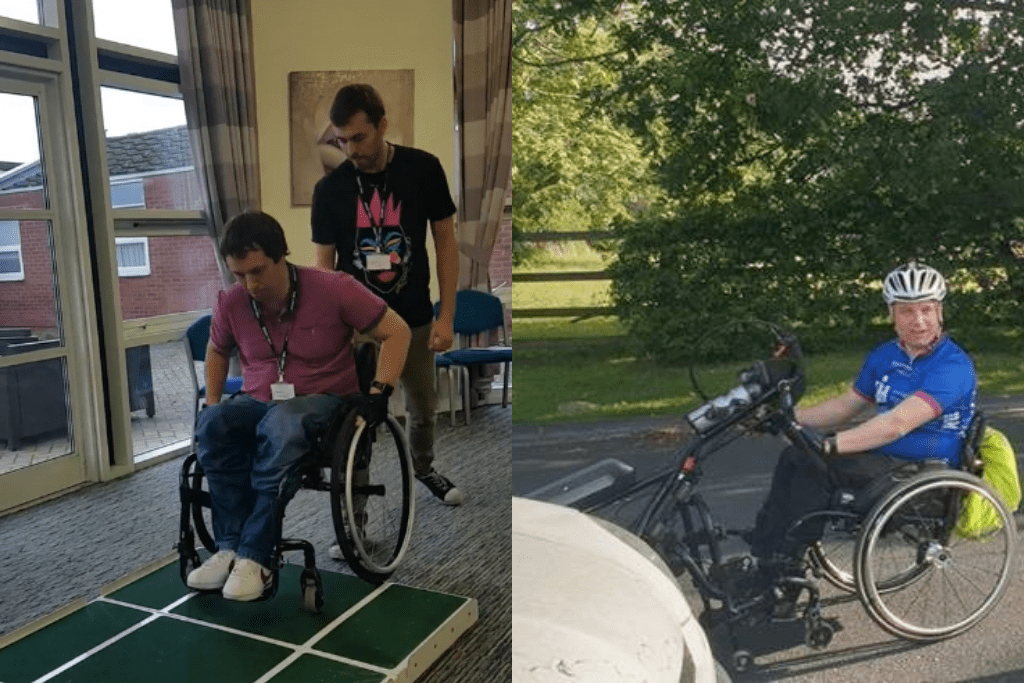 A tumour on Dan's spine led to a T4 complete spinal cord injury, which left him paralysed from the armpits down. While in the National Spinal Injury Centre, Stoke Mandeville, Dan met Back Up and discovered the life-changing support we offer.
"One of my earliest memories of Back Up was a push to the pub, which was a great chance to meet other wheelchair users cracking on with their lives. It was one of my first times leaving the unit, and the longest distance I had ever pushed before – around a mile from the hospital."
Dan also benefited from our wheelchair skills training provided on courses. He came along to our Skills for Independence course in Coventry, where he learned essential independent living skills. The impact this course had on him is what made Dan choose to take on a challenge to raise funds for us.
"The Skills for Independence course showed me what was possible. I was able to back wheel balance for the first time, and I felt more confident getting out and about. I really wanted to give something back."
"A friend tried convincing me to do a marathon at the end of a night out, but it wasn't my thing. Instead we dreamed up a Carlisle to Tynemouth cycling challenge, crossing the country in one day."
Before his injury, Dan had enjoyed cycling but had never cycled anywhere near the width of the country before.
"I had to learn how to build up my stamina. I trained gradually by going on bike rides around where I live, eventually getting up to 60 miles in a day.
"My bike clips onto my wheelchair as I can't transfer onto a hand cycle by myself. It takes some practice to ride on the roads, but once you get used to the traffic you feel a lot more confident."
Even though he trained hard, the ride was still challenging. Dan started to struggle at around 36 miles in because of the steep, hilly terrain. But once he crossed the Pennines, the route started to even out.
"A part of me thought I wouldn't make it to the end when I was on those steep inclines. What kept me going was thinking about the good cause we were cycling for. I was determined to cross that finish line.
"The last ten miles were a hard slog, and it felt like the slowest I've ever cycled. But we managed to get to Tynemouth in time for last orders at the hotel bar!"
Reaching the finish line gave Dan a wonderful sense of achievement. Not only had he managed to raise funds for a charity very close to his heart, he also tackled a personal challenge.
"I wanted to do something big. I enjoy cycling and I was keen to cycle a distance I had never done before – hills and all."
We're so glad that Dan was able to achieve something new by taking on a DIY fundraising challenge. Get in touch with Janet if you have an idea for a challenge of your own.