Kevin's story: Back Up Fest
5 January 2018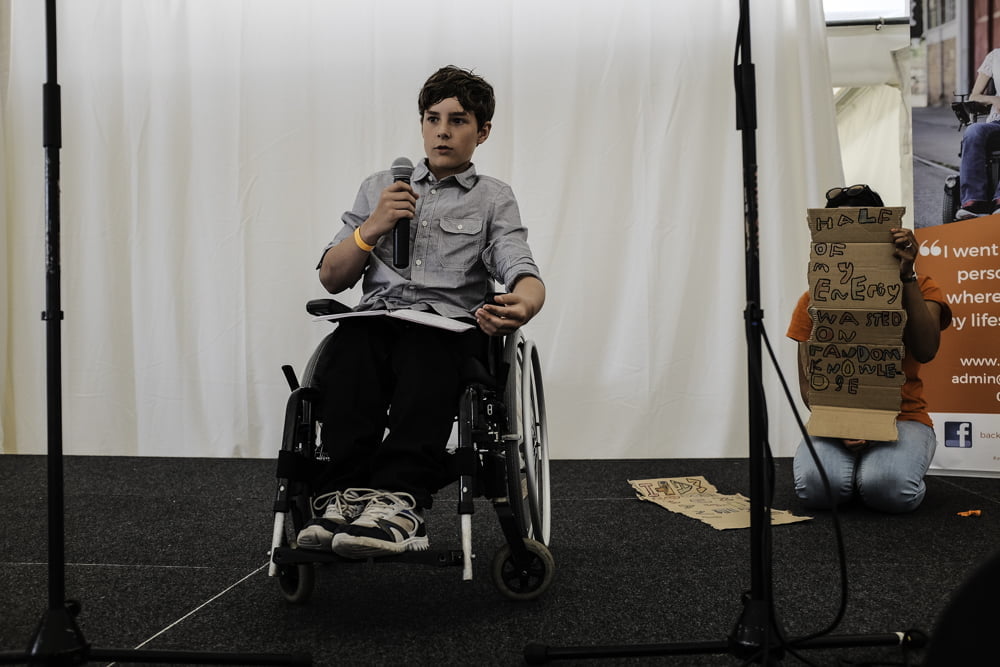 I have always liked to set myself a challenge. I also like to learn new skills and meet new people. Becoming a youth adviser ticked all the right boxes.
I liked the idea of getting involved, shaping the future and giving young people a voice within Back Up. It was also a great chance to meet other young people with a spinal cord injury, share experiences and tips. But also make new friends and have fun.
I thought Back Up Fest was a great idea. A fun way of raising awareness of Back Up as a charity and do all important fundraising. It was also a great chance to have fun with family and friends in an inclusive way. While it was a fun idea, the realisation of planning and getting the festival off the ground was scary.
The Youth Advisory Group met up a few times while planning the festival. We got to learn new skills, such as leadership and organisational skills.
There were lots of opportunities to practise our new skills and develop skills we already had. We worked to each other's strengths. I was mostly involved in planning the games and how to attract people to play the games we were offering. My main thought was "how do we make it fun?"
I'm naturally a funny person who likes to have a laugh and have fun. So when I was asked if I wanted to do some stand up comedy, I jumped at the chance. Then realised I had done nothing like this before and nerves kicked in. I did lot a of research. Mostly watching other stand up comedians. Trying jokes on family and friends who I'm sure got bored.
The day itself arrived, I had planned as much as possible, but I was still nervous. I was also excited to see out Back Up Feat dream come true.
As we drove up, I could see all the tents and people. It was better than I could of imagined. We had a wander round. As it was hot, I nominated myself to get soaked by the wet sponges. It was a fun way to take my mind off my nerves.
Soon it was my time to go on stage for my stand up. The nerves kicked in. I was shaking. I was so scared. But once I got a few jokes under my belt. I started to relax. A few went well and a few didn't. Even though I was scared, I rose to the challenge and did it. I even learnt to relax under pressure and to do public speaking. A skill I'm sure will come in handy in the future, such as job interviews. I really enjoyed it.
To anyone thinking of becoming a youth adviser. I say, do it. Raise to the challenge. You will have lots of fun, meet a great bunch of new friends, and have lots of challenges. Although I may have to practice some of my new jokes on you.
To find out more, email our Under 18s Services Manager, Ella, or call her on 020 8875 1805.