Bethany's story: Throwing my own event
3 January 2017
Children and young people, New Beginnings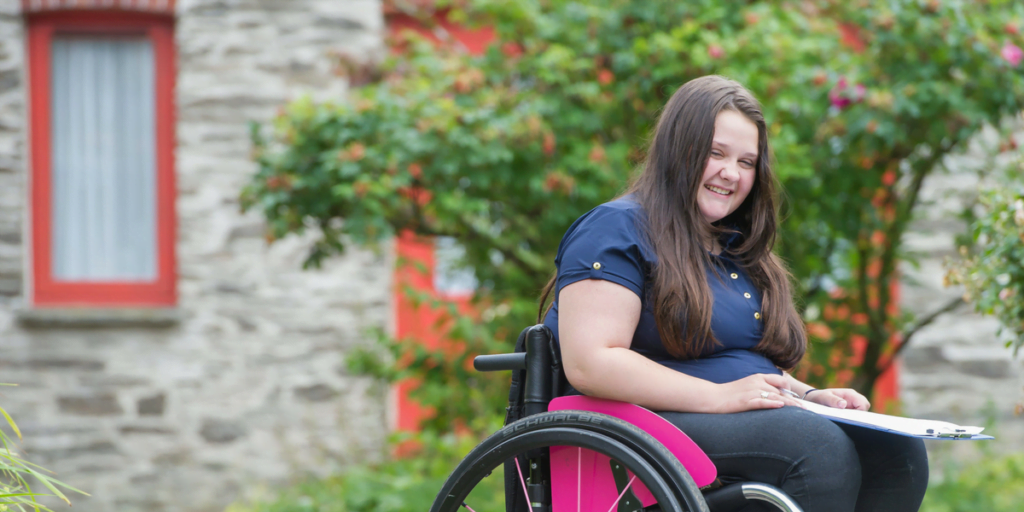 I first got involved with Back Up when I was at Oswestry spinal injury unit. They told me about the charity and the different courses they do, including the under 13s course. I ended up going on that course and absolutely loved it. I've been involved with Back up ever since!
The work of the charity is important to me for a few different reasons. It has really helped me gain more confidence and improve my wheelchair skills, which has been really helpful in increasing my independence. It is also important to me because I get to meet lots of other people and have opportunities to try new things.
I've even become a member of the youth advisory group and get to be involved in planning what Back Up offers other young people like me. I also recently group led one of the under 13s courses which was so much fun. It's great to be able to help other young people develop and I can pass on things that I've learnt to them.
I decided I wanted to do something to say thank you to Back Up for all the help they've given me. I was inspired to create my own event was because I wanted to raise money for Back Up doing something that was relevant to me and that I love doing. I have done a lot of swimming competitions in the past, so I thought it would be nice to do a sponsored swim and get my school involved!
I'd definitely recommend creating your own event to other people as it gives you the freedom to choose what you want to do and allows you to show people what it is you love doing, and then prove to them that you can actually do it.
If you'd like to hold your own fundraising event, you can click here to find out more or email Kat (katherine@backuptrust.org.uk) to discuss what you'd like to do.