Bel's story: Living with a high level spinal cord injury
5 January 2021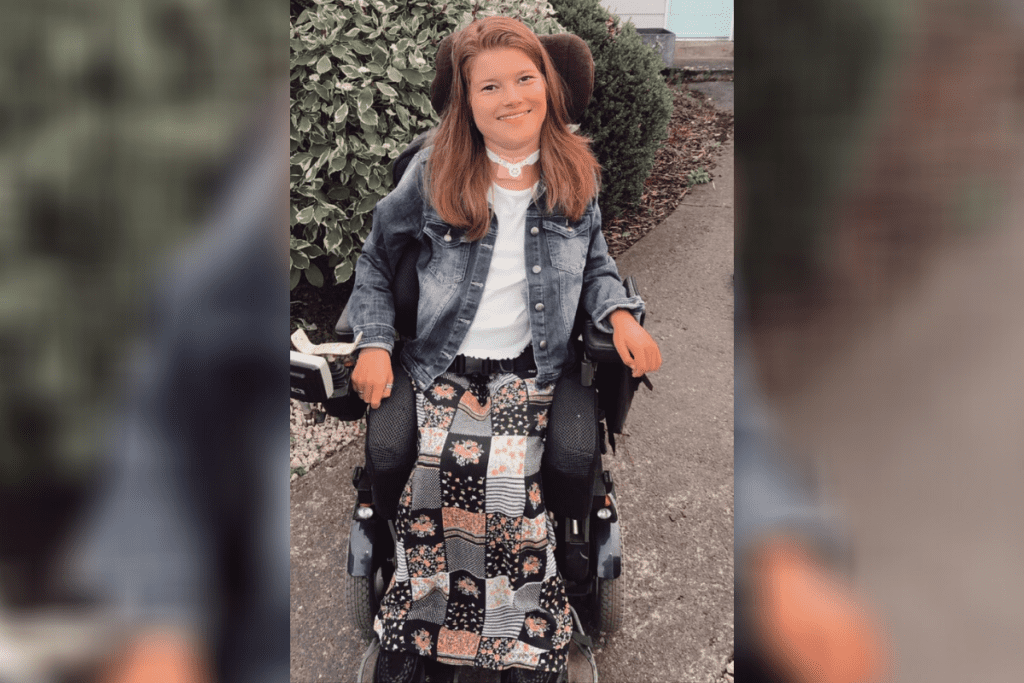 Bel, 19, was just eight years old when she sustained a high level spinal cord injury. Before her injury, she was a typically outgoing and bubbly kid. She loved sports and playing with friends around her cul-de-sac. This suddenly changed when she fell off a climbing frame, permanently damaging her spinal cord.
"I sustained a C2 level incomplete spinal cord injury. I was in hospital for around nine months, but because of my age I was very naïve about my injury. I didn't understand what had happened."
Adapting to life after spinal cord injury is a challenge. For children and young people, it can be even harder. Bel had to adapt to using a power chair to get around, and her breathing was assisted by a ventilator. Fortunately, Back Up was there to support Bel after her injury. Our team reached out to Bel while she was at the National Spinal Cord Injury Centre, Stoke Mandeville, and showed her what was still possible after spinal cord injury.
"I remember Back Up coming in for 'Wacky Wednesday' – a day where Back Up volunteers come to cook and bake with the kids on the ward. It was good to see people in a similar situation who are further down the line!"
Bel kept in touch with Back Up, and a few years later decided to get in involved with our life-changing services. Aged 13, she came on one of our multi activity courses. This was Bel's chance to try out new and exciting activities as a power chair user, and to meet even more young people with a spinal cord injury.
"On this course I was able to try things I thought would be impossible, like adaptive abseiling, canoeing, and orienteering. This was one of the first times I went out alone after my injury, and it gave me so much confidence. Back Up proved to me that I could go out without my parents, and manage independently."
The confidence Bel got from this course has helped her live life to the full, but just as important was meeting other people in a similar situation. Knowing other people with a spinal cord injury through Back Up has helped boost Bel's confidence and achieve her goals. Bel is currently studying psychology at university, and is loving the independence that comes with living away from home. Through the community of Back Up service users and volunteers, Bel discovered it was possible to still study after spinal cord injury.
"Back Up gave me the confidence to go to university. Knowing other wheelchair users who had been to university definitely showed me that my goals were achievable.
"There are always challenges with living in a new city, but speaking to people at Back Up helped, reassuring me that I'm not the first person with a spinal cord injury to go to university."
At Back Up, we can help you overcome the challenges that you may face after spinal cord injury. Do you need support after spinal cord injury? Register for our services and our team will be in touch.