Back Up impact report 2020: Jack's story
17 December 2020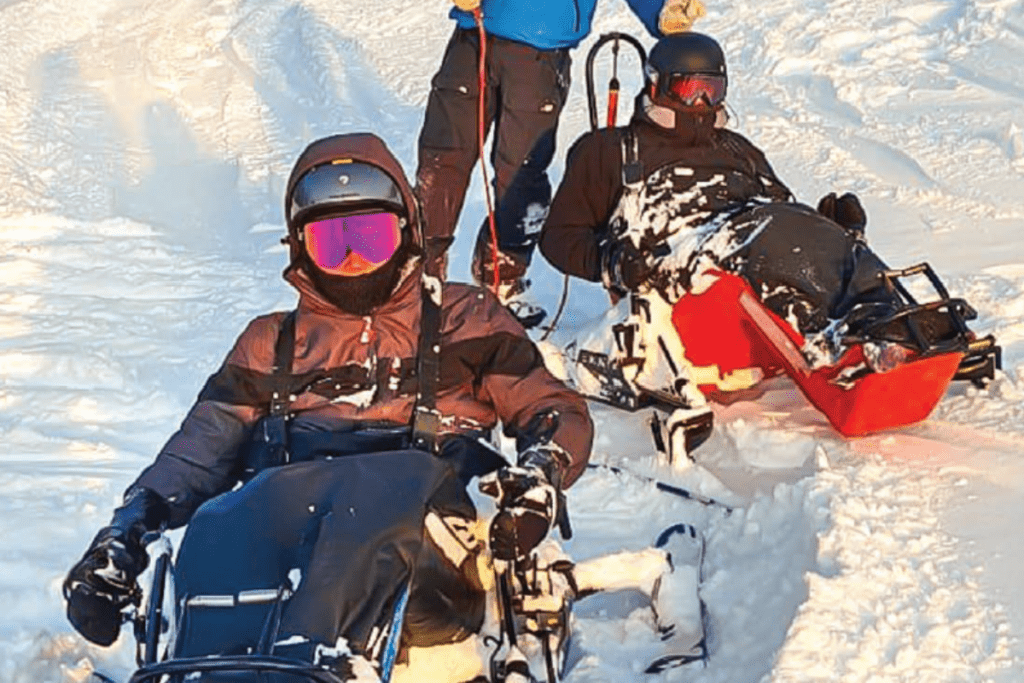 Read on for Jack's story from our 2020 impact report. Discover how our ski karting course showed him that adventure was still possible with a high level spinal cord injury.
I led quite an ordinary life before my injury. I was your typical first year university student; jog, lectures, essays, more sports, night out – rinse and repeat.
Life dramatically changed when I was involved in a car crash that resulted in a C5 complete injury. I was left paralysed from the chest down with no triceps or hand movement. I wasn't aware of the trauma at the time. At first I couldn't feel my hands and I wondered how I would deal with lectures with two broken wrists. Learning the enormity of my injury was obviously devastating and I was in so much pain. I wasn't sure how to carry on, but with the great support of my family and friends I took on the attitude of fake it till you make it and I started to believe that I could be ok moving forward.
After being in intensive care and general hospital for ten weeks I was moved to Salisbury spinal centre and Oaksey House to begin my rehab. I found it so frustrating. I wanted to get on with things so badly, but found a lot of the activities were focused for people with more movement. Being sporty I thought I would join the Inter Spinal Unit Games, an event held at Stoke Mandeville where patients can experience adaptive sports. Unfortunately, I found the sport was adapted so much to my injury that it didn't feel like I was playing the same game as my peers. However, I could see and feel the change in my body. I knew I was improving and that I had more control. With the help of the amazing physiotherapy team at Oaksey House I finally felt ready to go back to University.
I first heard of Back Up from two nurses who had been buddies on a previous Back Up ski course. Knowing my interest in sport they recommended I look into it. Obviously with university I was unable to just pack up and take a week off, but once finished I emailed the team and applied for the course.
Going on the Sweden course was one of the best things I have ever done and it was the most fun I have had in years! I have a love for a new sport which is not limited due to my capability, but it was more about the learning to be had. The buddies on the course pushed you to do as much for yourself as possible, such as feeding myself and I was glad for that, because I was starting to feel comfortable. I didn't know I could do these things and I took the skills home with me.
Talking with others in a similar situation is so important. I also had a mentor and it helped me realise what life could be like in 10/20/30 years' time. I know potentially what to expect, but I also know I have no excuse not to do everything I want to do. It will just happen differently. Back Up has helped me realise that I can still have fun and excitement in my life. The adrenaline rush is still there.
Back Up gives people hope and a sense of community that is otherwise not always known. I now feel physically comfortable in my body and I can push myself to do new things. It took some time, but talking and learning from others in a similar situation helped massively. I want other people with spinal cord injury to know that a full life can be possible. You aren't a different person, you are just sitting down.
Read the rest of our impact report stories here and discover how we transform lives affected by spinal cord injury.