Back Up Champion – Rochelle Bell
19 July 2019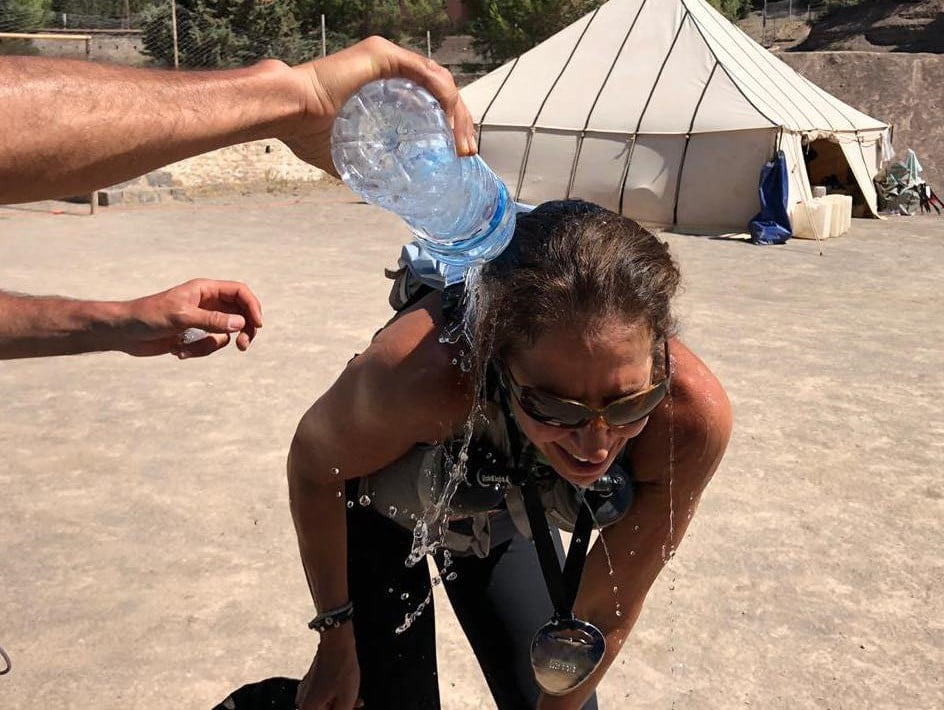 We're proud to introduce Rochelle, our most recent Back Up champion. Rochelle ran the Trans Atlas Marathon, which is an ultra-marathon across the Atlas mountains in Morocco. After being introduced to Back Up by a friend, Rochelle was inspired to fundraise for us after learning about our life-changing multi activity courses. By taking on this mammoth challenge, she raised an amazing £1,012 for our vital services.
During this marathon, Rochelle covered a colossal 160km and, despite coming back from a foot injury, she still managed to complete this challenge.
"The terrain was rocks, rocks and more rocks on the ascents and descents. I did wonder what I got myself into and if I should be doing this at my age!"
There were about 25 runners taking part in the race and the atmosphere in the camp was one of a team. This camaraderie and remembering why she was doing the challenge drove Rochelle to the end.
"I was thrilled to be done. Finishing that race was a tremendous feeling that will never leave me."
Rochelle has 3 top tips for anyone looking to try an ultra-marathon.
Start strength training – "Strength training will get you any race because it keeps injuries at bay."
Include rest and recovery in your training – "You'll get longevity and a better performance, because your body gets to repair and rebuild itself."
Pick your own distance and time – "Set your goal to a distance you haven't done before, it could be a 5k, 25k, or 50k. Find a race, or set yourself your own time limit."
If you'd like to find out more tips on training for a big run, check out Rochelle's website runbodyrun
Why not take on a challenge yourself and raise money for our vital services? Get in touch with Reece.