Back Up Fest
Back Up Fest 2017 was an amazing success, with live music, fun games, food and stalls, all based in the grounds of Cokethorpe School in Witney, Oxfordshire. There were lots of inspirational talks from members of the youth advisory group as well as opportunities to learn more about the work of Back Up, and advice stands for young people on a range of topics such as driving and university.
"The best thing about the festival for me was bringing some of my friends and family to help them understand more about spinal cord injury. I also enjoyed seeing people I haven't seen in a while and catch up with them. My friends and family enjoyed the festival – their favourite part was the face-painting!" Youth advisor
We are starting to make plans for our next Back Up Fest and we hope to make it bigger and better! If you'd like to be involved in the planning and creation of the event, we are looking for volunteer committee members to support with this.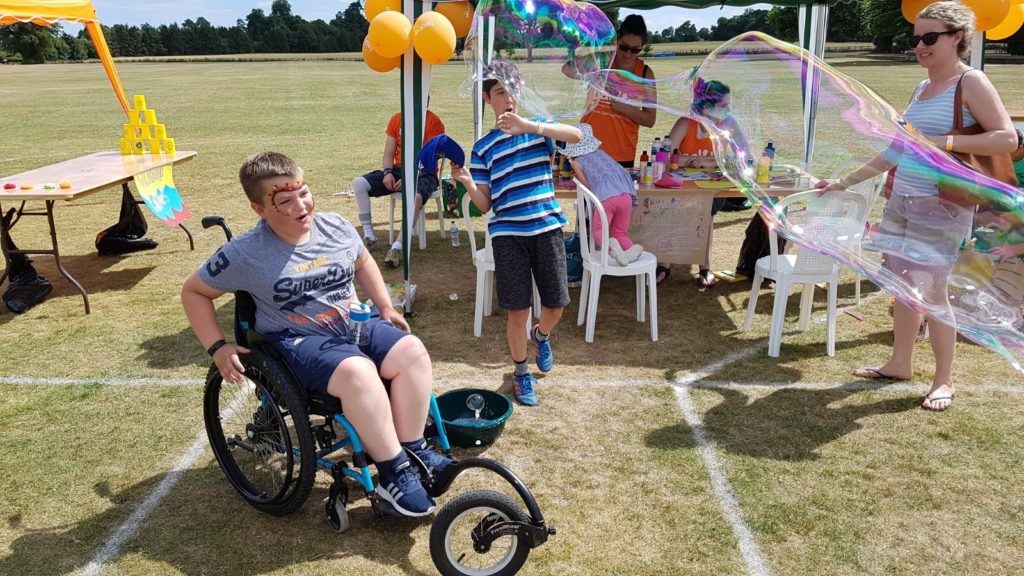 Photography
We will be taking photos and video at Back Up Fest for use in Back Up's fundraising and marketing materials. If you want to find out more about how photos and videos will be used, or if you're attending this event and do not wish for you or your child to be featured, please contact our U18s team using the details at the bottom of this page.
Contact
To find out more, email our Under 18s Services Manager, Ella, or call her on 020 8875 1805.