Back Up Fest
When: To be confirmed
Where: To be confirmed
Parking: Ample parking is available on site with disabled access bays.
Tickets: £5 Child/£10 Adult/£25 Family (2x Adult, 2x Children)
Children's tickets are for under 18s, Under 4s and PAs/carers go free
Back Up Fest 2017 was an amazing success, with live music, fun games, food and stalls, all based in the grounds of Cokethorpe School in Witney, Oxfordshire. There were lots of inspirational talks from members of the youth advisory group as well as opportunities to learn more about the work of Back Up, and advice stands for young people on a range of topics such as driving and university.
Next year we're hoping to have more stalls from other spinal cord injury charities to make the event as informative as possible.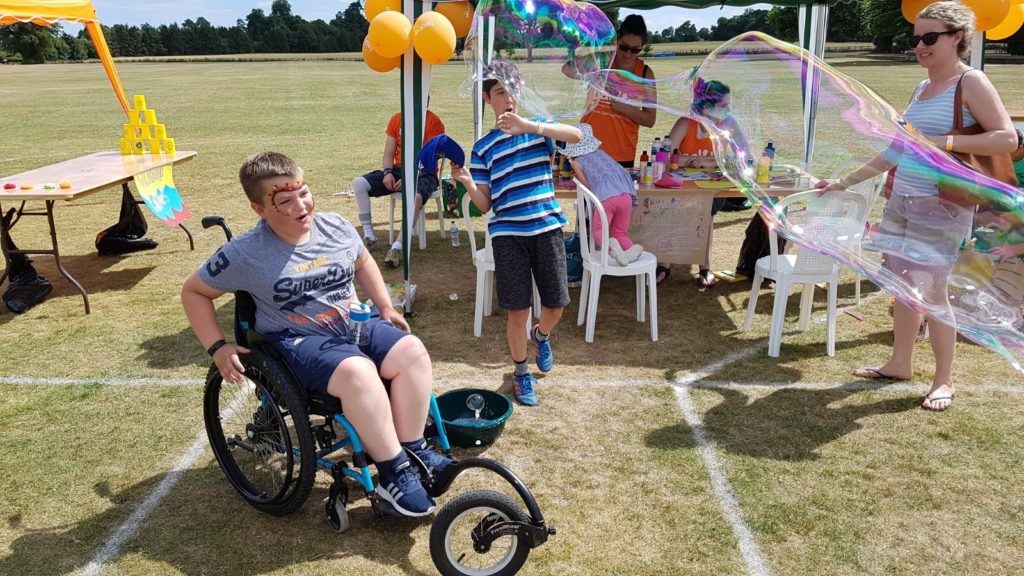 Contact
To find out more, please contact our Emma by email or call her on 020 8875 1805.