How to be open about your disability during the recruitment process 
2 October 2019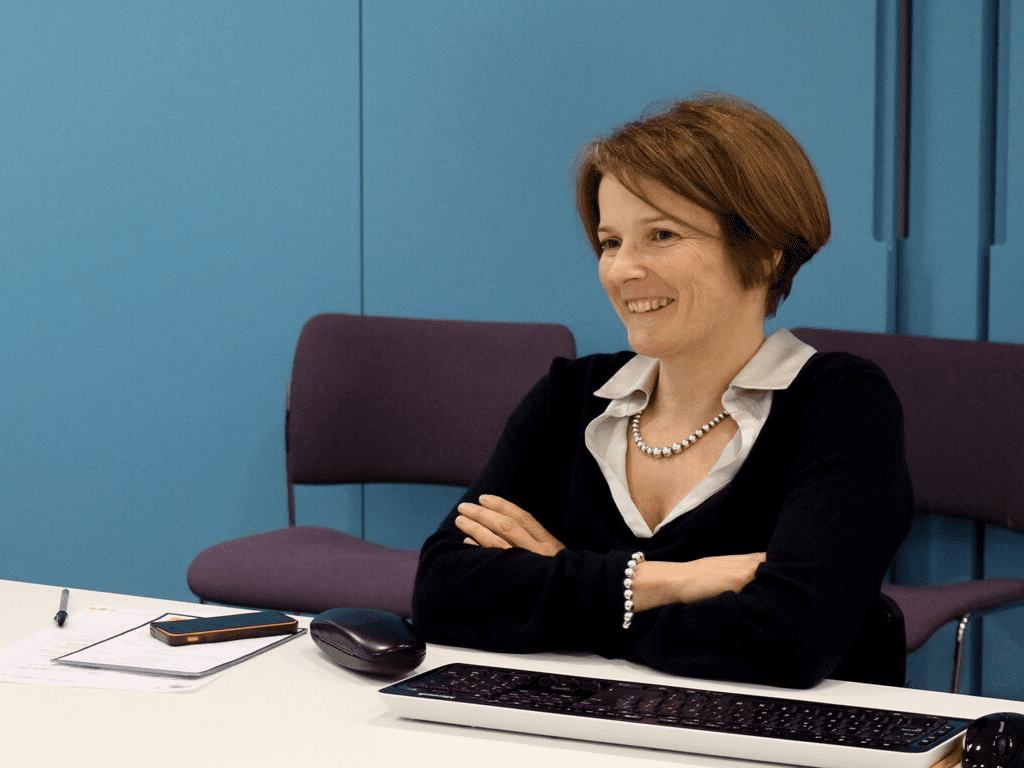 We recently spoke to Back Up trustee Helen Cooke about how to be open about your disability during the recruitment process. Helen has had a spinal cord injury since birth and is a HR professional with extensive knowledge and experience. She is also the director and founder of My Plus Consulting.
When should you tell a potential employer that you have a disability?
If you think you'll need support during the recruitment process – like  requesting  a disabled parking space – it's best to talk to the employer  before the interview. I'd also recommend this approach if your disability is visible because it takes the element of surprise away. The employer might have limited experience of disability, and you don't want them to focus on your injury. You want them to focus on what you can bring to the role. Having that conversation beforehand can put you both at ease and ensure the interview goes smoothly.
How do you work out the best approach to disclose your disability?
Firstly, you'll need to think about your preferred method of communication and how you can best explain your disability.
Personally, I think having a phone call can be a great way to do it. I'd recommend sending a short email first, which explains that you are disabled and would like to discuss the support you'll need. During that conversation, you can help them understand what you require and educate them about your disability. This allows you to communicate what you need clearly, and they can ask pertinent questions too – ensuring you're both on the same page.
Be mindful that if you phone them up without advance warning, they may be caught off guard.  An email gives them time to prepare.
How much about your disability should you disclose?
You only need to give your employer relevant information that will help them understand how they can support you. This means that you simply need to relate what's important at each stage of the process. If I was attending an interview, for example, I'd tell them that I'm a wheelchair user and ask  if  the interview venue's accessible. You don't need to tell them about annual check-ups at this point. Tell them about what a qualified  candidate you are before getting into the details.
Once an offer has been made, then you should have an open discussion with the HR team and your line manager (as you'll be working closely together) about what support you'll need moving forward. Make sure you've thought about how you'll manage your disability in the workplace before that conversation takes place.  If you need a late start to accommodate your  morning routine, would you make up the hours another day or have a shorter working week?
Have a big think about what hours you can do, what the employer does and their practices. Will your flexible working needs suit their way of working? As a teacher, you'd need to be at your place of work more often than someone employed at a call centre who  could work remotely.  Most importantly, don't just list your requirements as problems to discuss, come with potential solutions.  You want to make their lives easier, not harder.
That said, you need to be confident about asking for what you need. Many people make work life requests. It's not just you, and it's not unreasonable.
From a legal standpoint, what questions are employers permitted to ask about your disability?
Section 60 of the Equality Act (2010) lays out what employers can and cannot ask disabled people seeking work:
Employers can ask if you'll be able to attend an assessment test and if you require any aids to help you carry out the assessment e.g. they can ask if you'll need any aids or equipment to help you carry out a test on a desktop computer.
Employers can ask whether you'll be able to carry out functions that are intrinsic to the job once reasonable adaptations have been made – e.g. whether you have the physical fitness required by a role.
Employers can also ask questions about your disability in other limited situations, for example, to monitor the diversity of job applicants.
However, aside from those circumstances, they can't ask you questions about your health before offering you a job.
You can find more information on the  GOV.UK website.
What should you do if you feel that a prospective employer has discriminated against you when you've disclosed your disability?
Your first port of call should be to ask the employer why  your application has been unsuccessful. Ask them for the reasons behind the decision and listen to what they have to say. They may be proactive about hiring disabled people, but that doesn't mean they'd hire someone without the required skills. It could just be that another candidate had more experience or interviewed better. However, if you feel that you genuinely have been discriminated against, then bring the matter to the prospective employer and the HR team to see if they have a procedure to review the recruitment process. You could also contact Citizens Advice if you still feel that the matter hasn't been satisfactorily resolved.
Helpful links
If you'd like further support seeking a job or volunteering role, you may wish to apply for our Back Up to Work course. Watch our promo video to find out what you could gain from the course.