We've updated our Education Inclusion toolkit
27 September 2019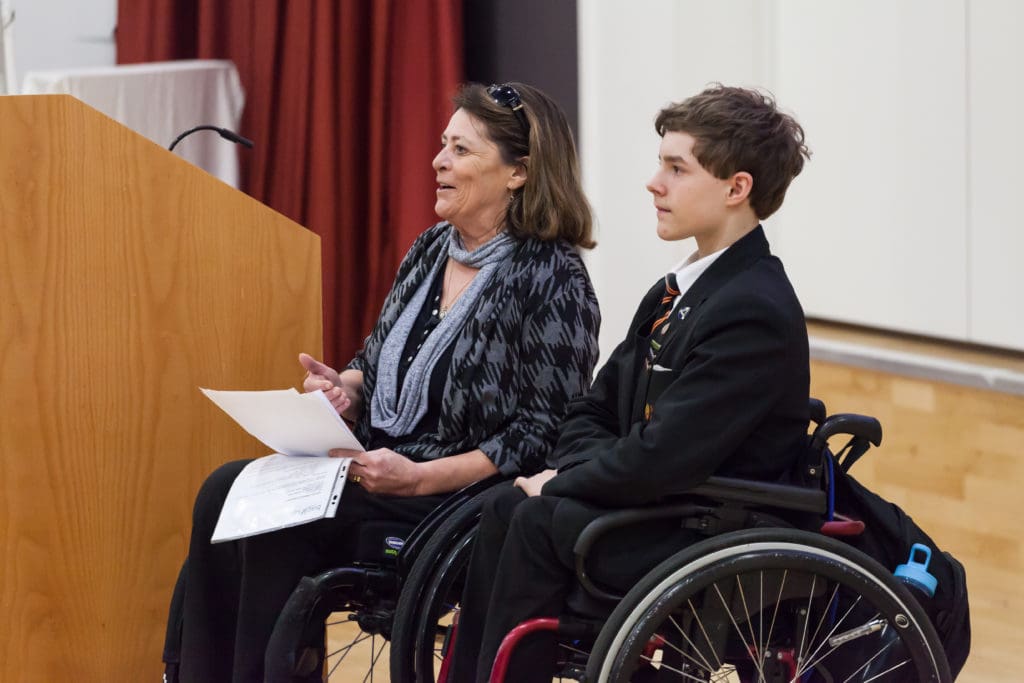 Every child and young person should be fully included in all aspects of their education – and it's essential that families and teaching professionals can access the support needed to achieve this. That's why we have recently updated our Education Inclusion toolkit. This free comprehensive resource provides a wealth of practical advice and education.
2019 marks the ten year anniversary of Back Up providing education support to children and young people who are affected by spinal cord injury. To celebrate this anniversary, we've renewed and extended our inclusion toolkit to include new detailed advice – including information about Education, Health and Care plans (EHCPs), which are a common concern for disabled students.
Jo, our Education Inclusion Coordinator says, "In the last year we saw an increase in parents seeking support with Education Health Care Plans. Many children and young people with a spinal cord injury are being refused vital SEN support. We now have a dedicated section on EHCPs, featuring a fantastic Q & A from law firm Shoosmiths.
"The toolkit has a fresh new look and is a valuable resource for young people, parents, teaching staff and health care professionals."
The challenges faced by many students, families and schools in the current climate are widely documented. With questions around whether schools are receiving adequate funding to support disabled students, a resource like this is likely to be in demand more than ever.
Ali, whose son Sam was supported by our education service said, "The inclusion toolkit is an invaluable resource! The support that spinal cord injured young people, parents and professionals need are wide and varied.
"The toolkit is an incredible starting point for those of us who just don't know where to turn."
We're delighted that our toolkit is ready to help ensure children and young people with a spinal cord injury are included in all aspects of their education. We'd also like to give a special thank you to Shoosmiths for providing their expertise on EHCPs.