Toon In! Michael Payne Publishes Unofficial and Entirely Unsanctioned Olympic History to Support Back Up
2 June 2021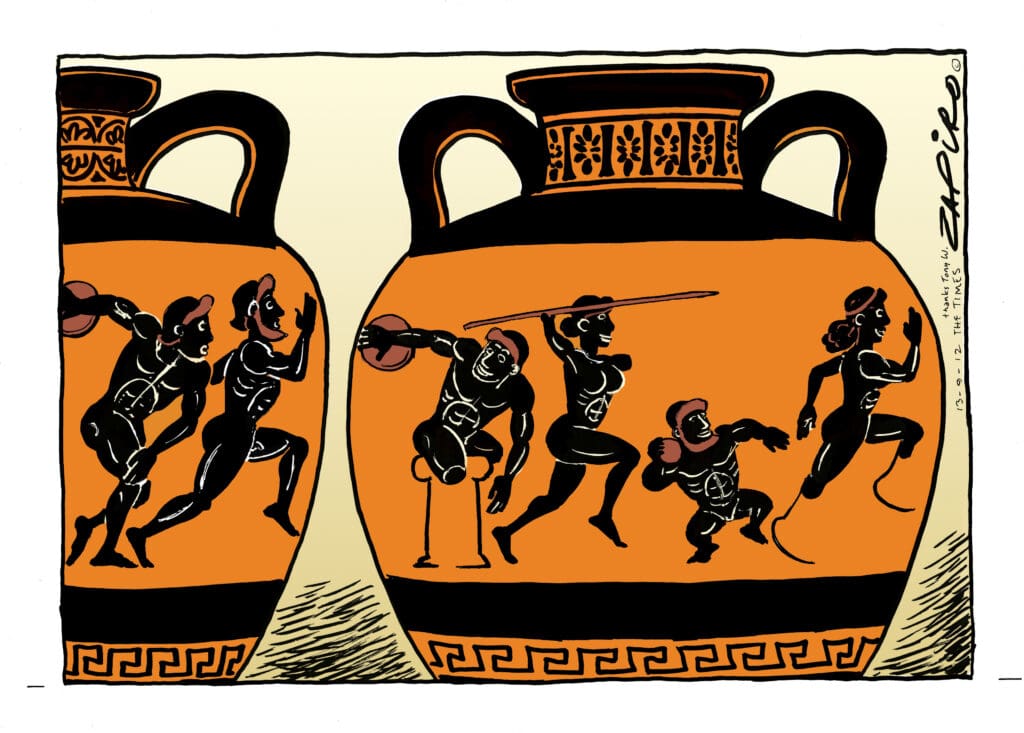 Michael Payne, former Director of the IOC and longtime Olympic commentator, today published "Toon In!" a uniquely insightful book, which uses captivating cartoons to help reveal the extraordinary story behind the modern Olympic Games.
A collector of Olympic political cartoons, Michael has pulled together more than 1,200 Olympic-themed cartoons, accompanied by a personal 100,000-word commentary, to produce a one-of-a-kind, 500 page, very large coffee table book.
Published on 50 days to go to Tokyo 2020, Toon In! is a unique compendium of the wicked humour, visual genius and cutting insight of 400 of the world's greatest cartoonists. They take no prisoners as they wield their razor-sharp quills and hurl their acid wit at the Olympic Games, and all things Olympic. The total profits from the book will be pledged to four charities and special causes: Back Up, Cartooning for Peace, Peace and Sport, and Yunus Sports Hub.
Speaking about Toon In!, Michael said:
"I have always admired the great skill of the cartoonist. When I worked at the IOC, I had several edgy Olympic cartoons hanging in my office that would always prompt surprise. With the COVID-19 lockdown, I had the time and opportunity to research over 3,000 Olympic-themed cartoons and found many untold Olympic stories. It has been a fun, complicated and time-consuming project, but I hope that in these challenging and difficult times, the book will bring people a few smiles."
Back Up President, Konrad Bartelski said: "Toon In! is a one-of-a-kind book which reflects the joy of sport and its capacity to inspire and motivate people to achieve their full potential."
Toon In! is published by Vision Sport (UK). To see a full overview of the book and to purchase a copy of Toon In! for £70, visit: www.olympiccartoon.com. Back Up supporters get a 10% disount, with a further 10% sales commisson to Back Up for all sales generated.