The Back Up "What Next?" course returns
2 November 2021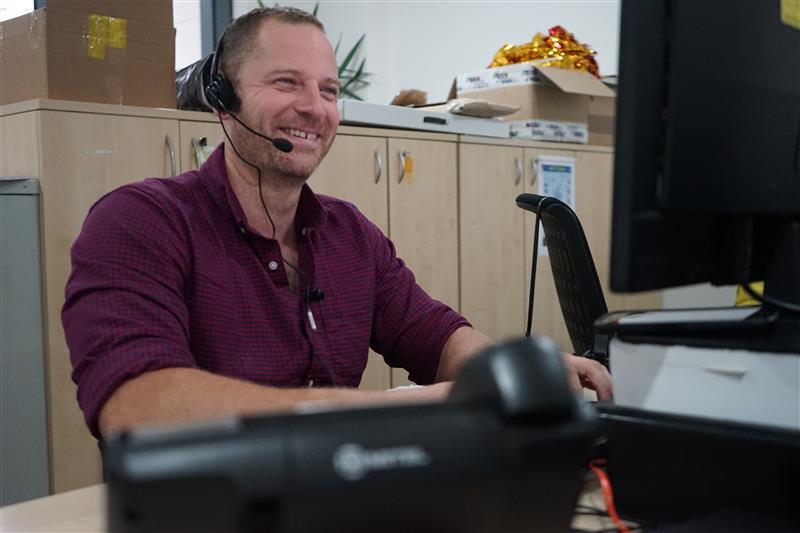 We're thrilled to announce that our first fully virtual course, "What Next?", is back to support all newly injured people at different stages of life.
The course will run from 23rd – 25th November, starting at 10.30am and finishing at 4.30pm with breaks and lunchtime in between.
After completing this course earlier in 2021, one of our participants said:
Just a big thank you to all the staff and volunteers. I came away feeling inspired and more prepared to cope with my injuries in the 'real world'.
What Next? is our newest online course, designed to help people injured in the past 12-18 months improve their understanding of spinal cord injury. It's comprised of both an online guide, covering a wide range of topics related to living with an injury, and live zoom sessions, which are led by professionals and those with lived experience.
We'll help create a unique goal plan for you to work towards, as well as support you after the course, whatever life-stage you are at.
Want to get involved? Apply online for this course by clicking here. We are also looking for volunteers to support our live zoom sessions, which you can apply for here. Please email the courses team or call on 0208 875 6720 if you have any questions
Find out if there's any other courses for you
We're excited to announce that our range of face to face courses are returning, and we'll be releasing our 2022 courses calendar shortly. If you'd like to be the first to know about our 2022 calendar and apply, then email the courses team or call us on 0208 875 1805.