Thank you to our 2017 Snowdon Push team!
11 July 2017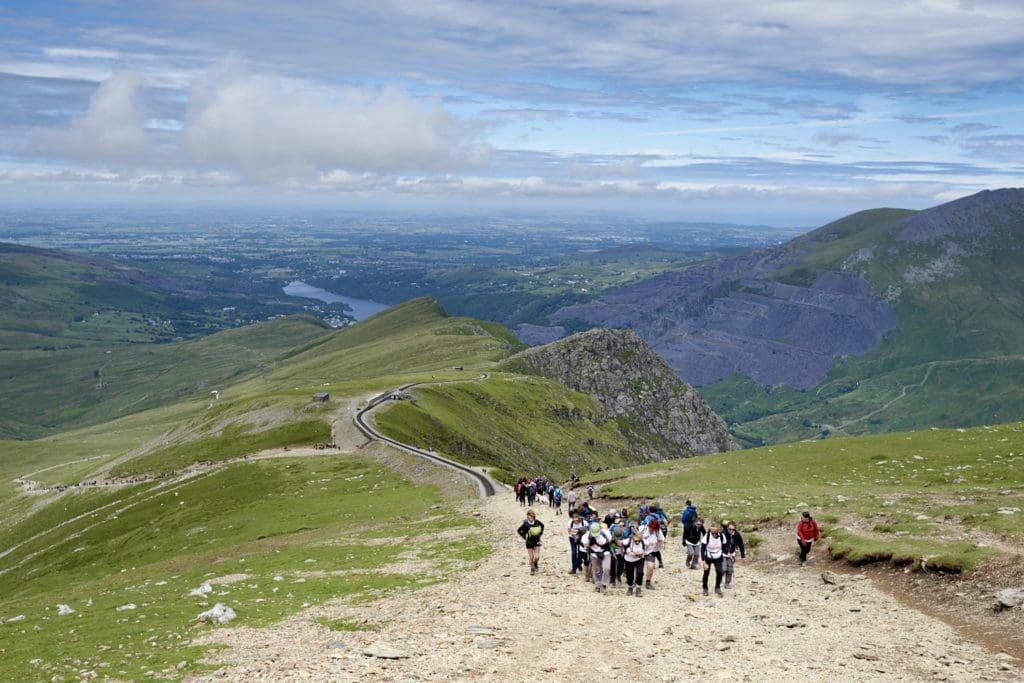 After an amazing weekend at the beginning of July, we wanted to say a huge thank you to all of our 13 incredible Snowdon Push teams: Women of Altitude, BMoutain, These Suits Were Made For Walkin', BMolehill, Will vs Hill, The Merry Mountaineers, Magic Mobility, Rebecca's RJAH Spinal Injuries Team, Rickham's Rollers, Saltus, NatWest Markets Snowdon Push 2017, The Dolan Dragons and Stewarts Law. They have collectively raised a massive £81,613.00 so far for Back Up!
The grit, determination and passion shown by all 13 teams to reach the summit was outstanding. We cannot thank them all enough for their absolutely fantastic support, and for making our community team's Snowdon Push better than they could have ever imagined. The money raised will allow us to continue to deliver our vital services for everyone affected by spinal cord injury. We couldn't have dreamed that we would raise such a huge amount – the teams smashed the target and we raised the most money in the history of the Snowdon Push!
We hope that everyone involved has had some well-deserved rest, and we'd really love to see you back next year to take on this exhilarating and rewarding challenge once more. Below is a compilation of some of the beautiful shots taken on the mountain by our wonderful President and volunteer photographer, Konrad Bartelski. Enjoy!
The story of the Snowdon Push 2017:
To find out more about the Snowdon Push, or to sign up for next year, email Kat or call 020 8875 6749.