Summer Grand Prize Draw
9 July 2018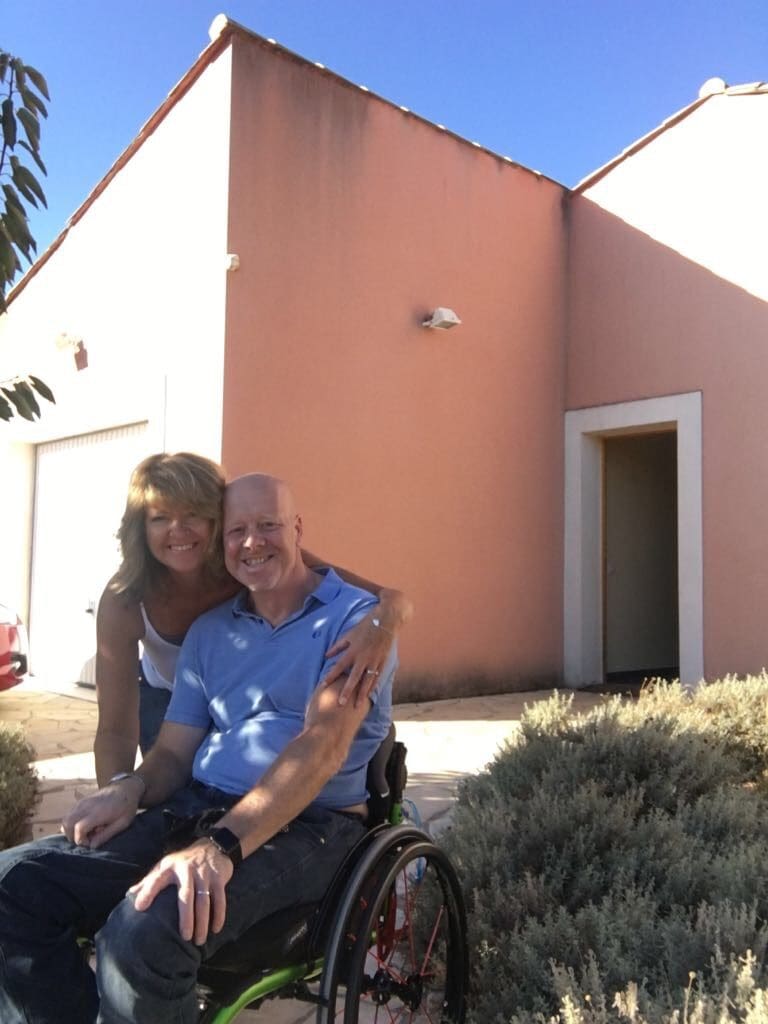 Raffle tickets for this year's Summer Grand Prize Draw should have landed on your doormat. Don't forget to return your stubs. Or you can enter online here.
This year, you could be in with the chance of winning a fantastic summer holiday for two, and iPad or even 6 bottles of Champagne. Last year, our Grand Prize Draw raised an impressive £6,400, allowing us to grow our services and inspire more people affected by spinal cord injury to get the most out of life. We need your support to carry on.
John & Sue's story
It was 25 June. It was a normal day. John was riding to work on his motorbike when a car suddenly pulled out in front of him. Sue was at home when two policemen arrive to tell her that John had been in an accident. John spent the next seven months in hospital with Sue constantly by his side.
Six months after John left hospital, he attended our Skills for Independence course. The experience opened his eyes to just how much was still possible. "Back Up courses give you such confidence and the trainers give you the skills to go out in the real world. I've been able to get back to doing things that everyone does like going to the theatre, cinema, hotels and restaurants. It means everything." John said.
After the course, Sue saw just how much John's confidence had bloomed. "Back Up have been an amazing support to both of us. They helped John with his wheelchair skills, and gave him a network of people facing similar challenges."
One month after the course, John and Sue tied the not. When john had his accident, they'd had to postpone their big day and didn't know when it might ever happen. Just over one year later, they were finally able to have their dream wedding surrounded by their dearest friends and family.
"Without Sue by my side, where would I be? Sue and Back Up – it's all thanks to them. They've been there along the way."
At Back, we know that spinal cord injury affects the whole family. We feel very privileged to have played a role in John and Sue's story – helping them both to get back to living life to the full.
Thank you to our generous supporters Mark Warner, DataStore365 and Paul Newland Construction Ltd.
If you need more raffle tickets or further information, please contact Janet at janet@backuptrust.org.uk or call her on 020 8875 1805.