Roman's Story: Becoming a mentor for others with a spinal cord injury
5 April 2022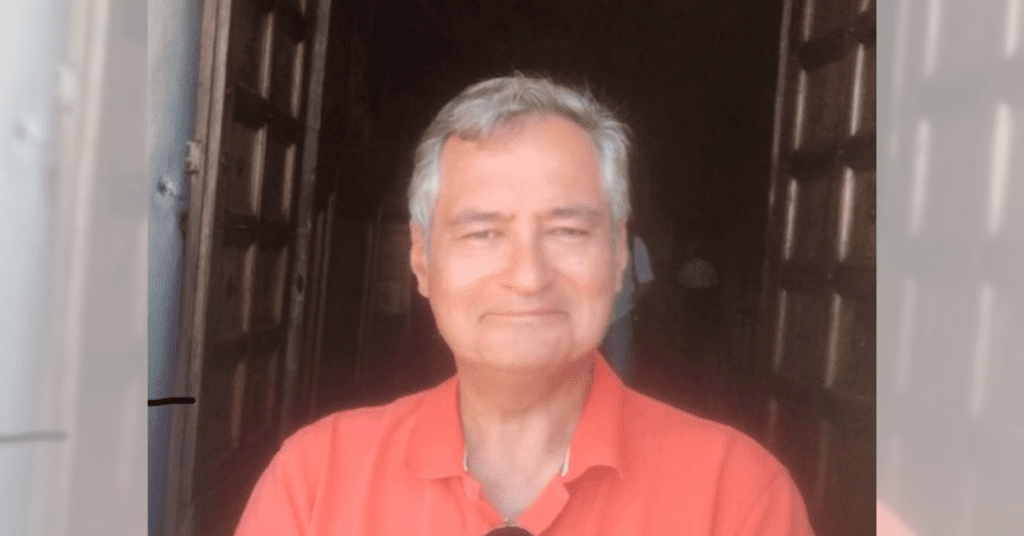 Read on to find out why Roman decided to become a mentor, and 'give back' after his spinal cord injury.
There's lots of different ways people can sustain a spinal cord injury. In Roman's case, it was after he developed a cyst on his spinal cord, coupled with sepsis, which led to a T-7 level spinal cord injury in 2018.
"I began my rehabilitation journey in Cambridge, and was then moved to Stoke Mandeville. At Stoke, I was very keen, taking every opportunity to try new activities – from hydrotherapy to wheelchair sports and handcycling. And this is where I met Back Up. The team were running a wheelchair skills program, so I was really excited to see what that was all about."
Once Roman left hospital he decided he wanted to give back and volunteer for Back Up.
"I was initially meant to go on a course with Back Up, but COVID had different ideas! So, I started volunteering for Back Up in the Trust Fundraising team, which I still do today and really enjoy. And then, about nine months ago, I decided to become a mentor."
"While I didn't have mentoring through Back Up, I felt both my good and 'not so good' experiences could provide support to others with a spinal cord injury."
"So, I applied and was accepted onto the virtual training weekend, which was really informative and useful. The part which stood out to me was getting to meet such a diverse range of mentors."
"Everyone has got a story to tell and it's invigorating to speak to someone else who just 'gets it'. You realise you aren't alone. You aren't the only one who has gone through this experience."
"The training also taught me that I don't need to have all the answers as a mentor. If I'm asked for some difficult advice, or to discuss an area I'm not confident in, I can signpost to the experts. There's such a large support network within Back Up that I'm confident someone else will be able to provide the best advice."
Before his injury, Roman worked as a General Manager, running food factories, and more recently as a charity fundraiser.
"Managing people can be a challenging task, but also can be the most rewarding. I certainly missed engaging with people after my injury. But mentoring has given me the opportunity to connect with people again."
"I've really enjoyed my experience as a mentor, especially at a time when this service is needed now more than ever. One of my mentees had never spoken to someone else with a spinal cord injury. She was injured just before the pandemic, so didn't have access to the same opportunities I had at Stoke Mandeville. That peer-support, and being able to connect with someone else that really understands what you're going through, is crucial."
"I think lots of people with a spinal cord injury might think 'why me?'. 'What could I share that would be useful to someone else?' And that might put them off becoming a mentor. But my advice would be to give it a go, and take each day as it comes. It's a remarkable experience when you start speaking to someone else and sharing your experience – it's brilliant. There's also lots of flexibility within the service, so you can really shape it around your life."
"Mentoring really has taught me to appreciate how fragile life can be – it can change in an instant. So you need to applaud the successes and achievements you've made today – no matter how big or small they might seem to others."
Learn more about our mentoring service and register for support today.