Back Up's commitment to employment
1 November 2017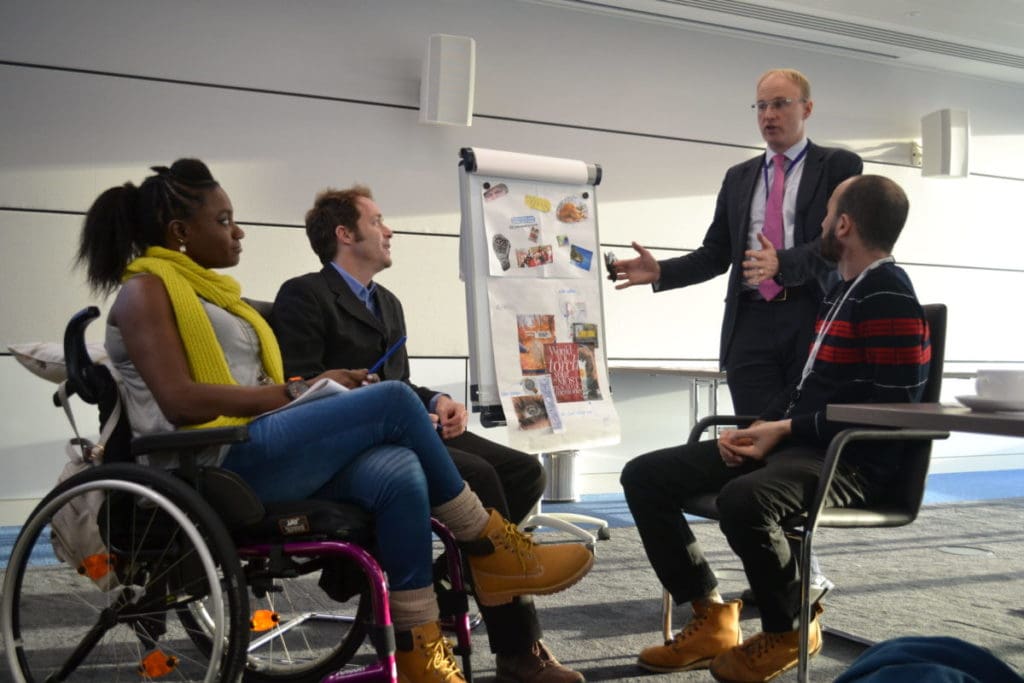 At Back Up, we are dedicated to supporting people to get the most out of life. For many people, work is key in providing stability and structure to our lives. Benefits range beyond financial rewards, including an opportunity to socialise and build contacts, explore interests and develop a sense of personal achievement.
We believe that it is important to support people with a spinal cord injury into employment, whether they're returning to work, starting a career or changing jobs. Through running our two-day Back Up to Work course, participants are given the opportunity to talk through any concerns they have regarding disability in the workplace, receive advice on job hunting, and practice interview techniques with real recruiters.
As part of our commitment to equip people with the knowledge and confidence they need to pursue their employment and volunteering goals, we now have a part-time Back Up to Work manager, Andy Adamson. Andy has a spinal cord injury and is well aware of the important role employment plays in people's lives, providing personal, social and financial benefits.
"After my injury, I couldn't go back to the flat that I was living at because it was on the third floor, so I moved back in with my parents. It just didn't feel quite right for a 26-year-old man to be living at home with his parents after having lived away pretty much since I was 18. I just felt that my route out of it was to get some paid employment and be able to afford my own place or rent somewhere short-term."
Despite returning to employment being part of his plan, it still remained an intimidating prospect.
"It was definitely quite daunting, particularly the fatigue element. I was really worried about whether I'd be able to manage the work full-time and just have the stamina to get through a week."
Having gone on the Back Up to Work course himself, Andy found it extremely helpful as the structure of the course is similar to being at work in an office environment.
"It gives you that experience of being at work – you have the opportunity to just try it out and see how you go. That was really important for me, just being able to see that it was possible to manage long days in a work  environment."
Facilitated by a HR professional with a spinal cord injury themselves, the course provides people with the tools they need to manage their journey back to work. It's for anyone who is considering seeking employment, whether that might be next week, in the coming months, or in the future.
"It's not about giving you a job, it's about helping you to think about your own work goals and how you can get to where you want to be.
"The course looks at things like helping you identify your own competencies and how you can market your strengths to a potential employer. It's also a chance to raise issues like fatigue, concerns over access and what kind of support is available to you."
As well as supporting people to access the course, Andy will also offer employment support over the phone, a network of contacts to find work placements, and back-to-work plans.
If you would like further information about our employment services or our Back Up to Work course, please email Andy, or call him on 020 8875 6746.