Back Up Fest Coming Soon
2 March 2017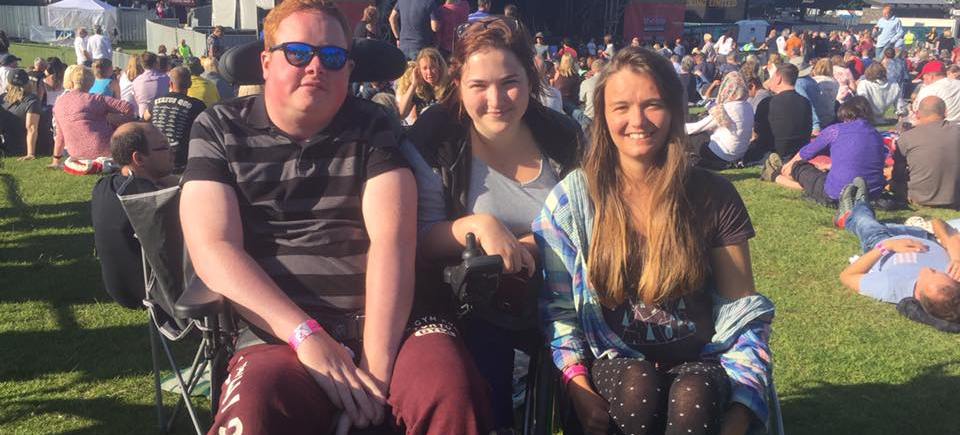 On July 8 2017, we will hold our first ever Back Up Festival at Cokethorpe school in Witney, Oxfordshire. This event is the brainchild of our Youth Advisory Group who meet twice a year to influence and shape our U18s services. They came up with the idea of Back Up Fest as a social occasion where young people, family, friends, supporters and the general public can all come together to celebrate and promote the work of Back Up – as well as have a lot of fun!
''Back Up Festival was suggested by the under 18s who form our Youth Advisory Group as an alternative social occasion to the Back Up Ball, which they generally do not attend. The original idea was to have a place where all our young members could come together. However, our Youth Advisors believed the idea of Back Up Fest seemed too good to limit our audience and decided that it should be an event run by young people but open to everyone!''

Alex Provan, who works in the community fundraising team.
''We have an incredible group of young people working with us from youth advisors and young mentors to young wheelchair skills trainers and young group leaders – all of whom have contributed to putting this idea together.''
The day itself will showcase different bands to suit all age groups, fun games and stalls. There will also be inspirational talks from members of the YAG as well as other speakers.
Everyone is welcome to attend and we hope that local communities and disability groups will get involved too.
To find out more about Back Up Fest, please email Alex or call her on 020 8875 6774.