Back Up courses are set to return this summer
19 May 2021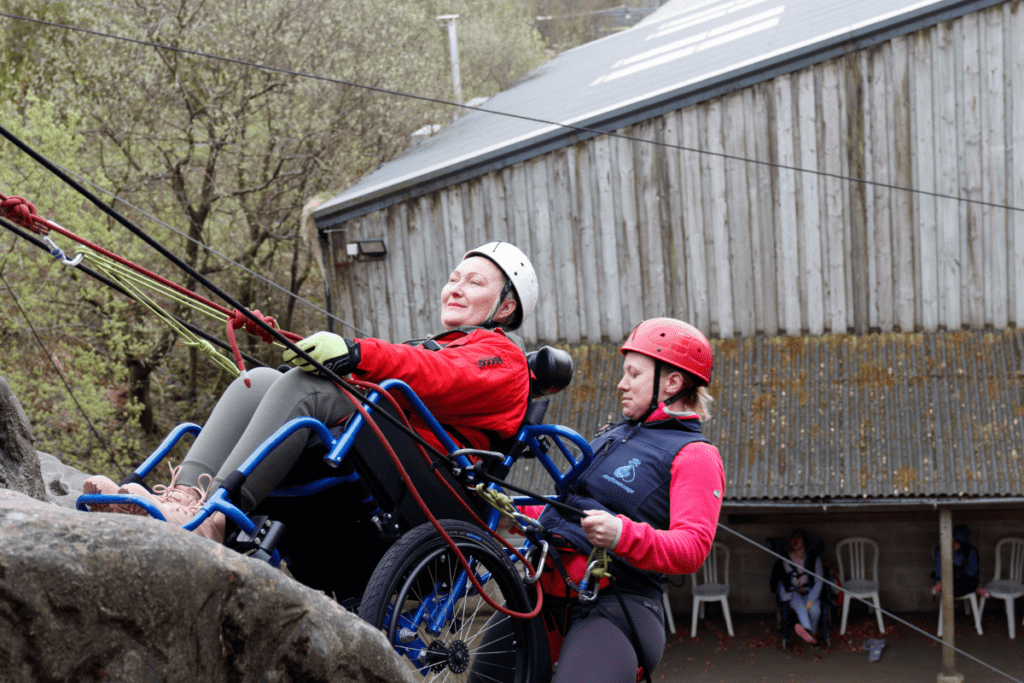 We are thrilled to announce that Back Up courses are returning this summer!
Over the past year we have been unable to run our life-changing courses due to the Covid-19 pandemic. By summer 2021, we will be back in action – although there will be a couple of differences. We will only be running a small number of Multi Activity Courses for adults and under-18s with a spinal cord injury and due to social distancing measures, course spaces will be extremely limited. We have prioritised people who had a confirmed space on a cancelled 2020 courses meaning some are already full. This means that this year new applications are for a waiting list space. We advise that you still apply though, as spaces do sometimes come up and you may still get the chance to attend.
Our Multi Activity Courses are facilitated by the Calvert Trust in Exmoor and the Lake District. Their expert instructors have adapted a whole range of outdoor activities which you can participate in as independently as possible, no matter your level of injury. Check out the quote below from Sue, who rebuilt her confidence after spinal cord injury by attending one of our courses.
"Whether you're sitting around chatting in the evening or tackling an activity, you're always learning something new. It's amazing to spend a week with people who know what you're going through. The conversations you have with the group leaders and participants are invaluable."
Safety is our top priority on all our courses. We will be adhering to government guidelines, as well as the procedures of the Calvert Trust. We will also have our own Covid safety policies, which will account for the needs of people with a spinal cord injury. We will be keeping a close eye on any Covid developments so please be aware that this information may change.
Check out our courses calendar to discover what we are offering. You can apply for the following courses this year:
Under-18s Multi Activity Course
Under-13s Multi Activity Course
If you have any questions please don't hesitate to get in touch. You can call us on 020 8875 1805, or email our team. We look forward to hearing from you!