Back Up Fest | Thank you!
21 July 2017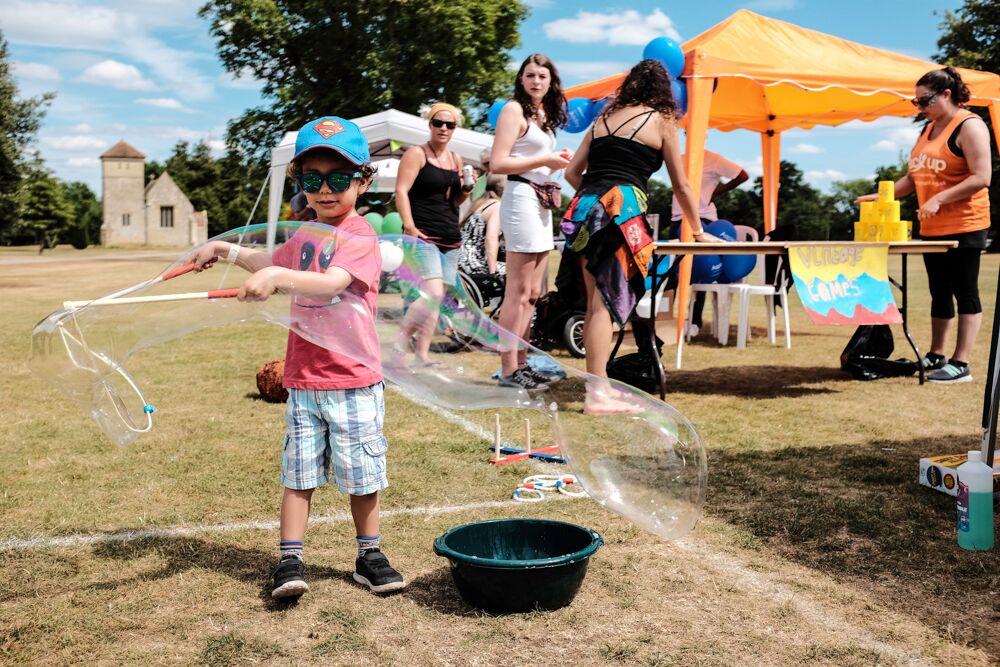 We just wanted to say a huge thank you to everyone who got involved in Back Up Fest – our first ever fully accessible festival! To everyone who helped organised the event, volunteered, ran advice sessions, performed on the day, or just came along for a lovely fun day out – you all made an amazing contribution to our first ever festival. There was a fantastic atmosphere throughout the day with people laughing, smiling, taking part in games, listening to music and all sorts of fun activities. We hope you all enjoyed it as much as we did.
"We had a really lovely time, it was such a relaxed and happy event.  The helpers/volunteers were all so friendly and helpful, as were other contributors. The setting was beautiful, the tea and cakes delicious! Great face painting/body art stand and sponge wetting stand!  Sadly we didn't hold winning tickets for the raffle but it was exciting to think we might win one of the amazing prizes on offer!" (Back Up Fest attendee)
If you had any feedback or comments about the festival that you would like to pass on, please get in touch with Ella or Kat.