Your guide to choosing your wheelchair attachment
25 February 2021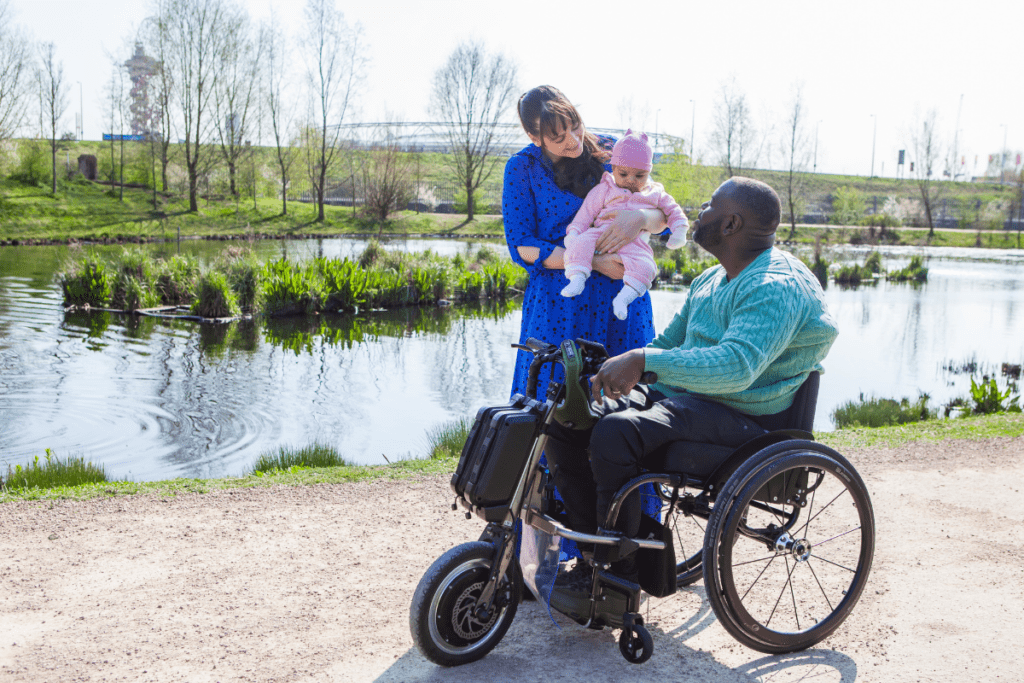 This article was sponsored by our Wheelchair panel members – GRX Life, RGK Wheelchairs, Cyclone Mobility and EPC Wheelchairs.
We know how important finding the right wheelchair can be, as it can make a huge difference to your quality of life. especially when travelling longer distances or wanting to preserve your shoulders. This article can serve as a useful starting point when you're choosing an attachment that suits you and your chair. Read on to find some wheelchair attachment examples from our wheelchair panel below.

An example of GRX attachments
So What Power Assist is right for me?
To determine which of the now comprehensive range of  wheelchair attachment options out there might be right for you, we at GRX Life Ltd go through some key questions to help narrow things down as part of our assessment process. Here are some of the key considerations you should be thinking about.
Where will I use it?
Different options lend themselves better to certain environments. The front add on bikes will certainly be better suited to rougher terrain as they all lift your smaller front castors clear of the ground. These bikes also tend to operate at faster speeds. The rear propelling devices are dependent on your chair skills more and therefore are easier to manage on more forgiving surfaces.
How will I transport it?
Often overlooked but if you are looking to independently lift and transport have you considered this. The smaller more compact SmartDrives and Smoov's are most manageable and the smaller bikes will also be easier than the larger models. If traveling abroad consider the battery Wh (Watt Hours) for airline compliance.
Is it suited to my level of functionality?
Obvious perhaps, but you need to be able to operate it safely and confidently? Tetra controls come in many styles for the bike market nowadays and the E-Motion wheels can be uniquely programmed to maximise independence. Browsing online will give you good generic facts and information but to truly answer the points above and more there is absolutely no substitute for trialling and demonstrations of your considered power add on device in a real-world environment by experienced mobility advisor such as GRX Life with a comprehensive range of products.
Nothing gives you that feeling of freedom and independence quite like a Batec.
From its patented docking system that attaches and detaches in seconds to the attention-to-detail in the design and manufacture.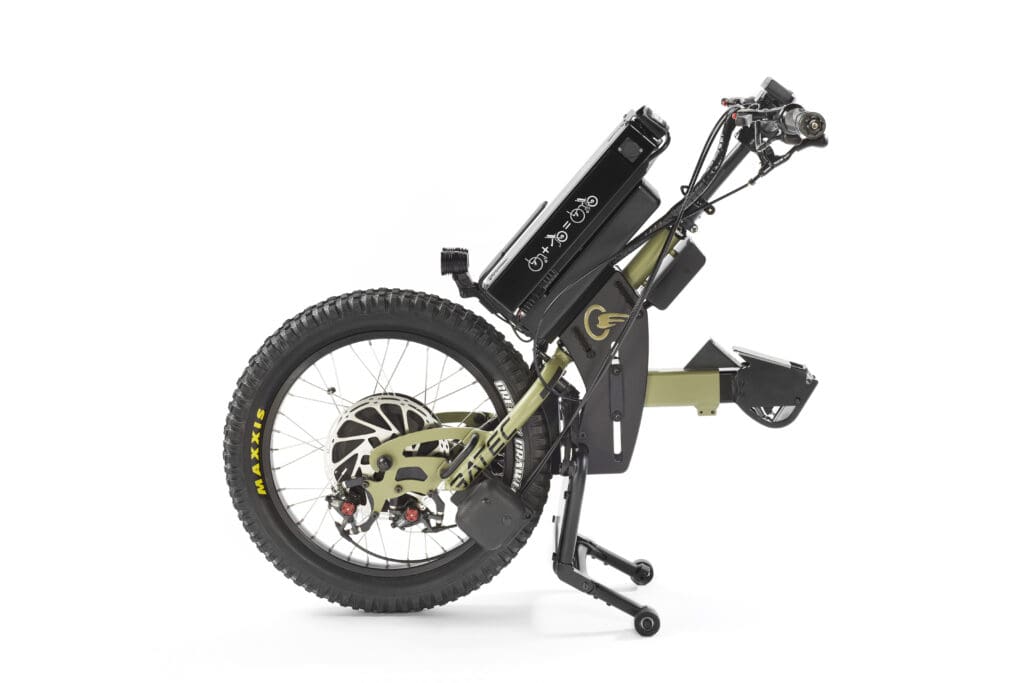 The Batec Scrambler  has been designed by the team at Batec to be the most off-road attachment to date – helping you to do more than ever before.
With a powerful motor, reverse gear, an extra-wide off-road tyre and top speed of 30km/h, the Batec Scrambler is perfect for off-road adventures, uneven terrain, and hilly areas.
For a free home demonstration call us on 0800 180 4850 or email info@cyclonemoblity.com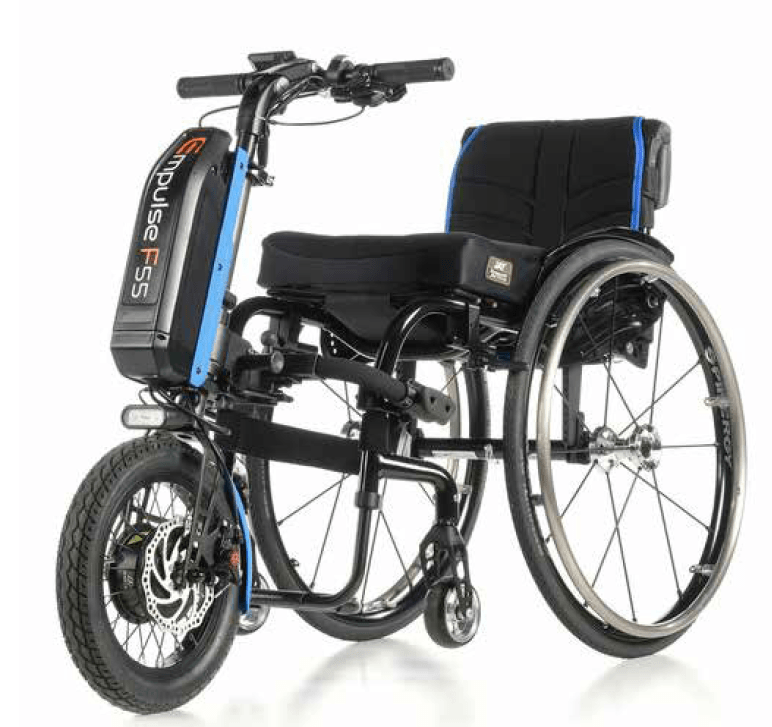 As a personal user of power-add on products my current favourite is the Triride Allroad Compact HT (High Torque motor). It is small and light enough to pack into the car boot, and yet it has the characteristics to tackle all the obstacles and terrain I want to go over. Added functions of Adaptive Cruise control, Electronic Braking control, Regenerative charge system (charging while braking). reverse and a 180 degree turning radius all make it really easy to use. When I'm on the beach I add rear Fat wheels, and an axle extension for even more fun!
As an alternative and cheaper option there is now the F55 Power Trike from Sunrise Medical which is competitively priced and has a variety of accessories and options as standard.
There is plenty of choice out there and it all depends on your budget and personal requirements.
EPC Wheelchairs LTD is an Independent mobility retailer offering product choice. We have been successfully trading for over 30 years, and take great pride in the advice and unbiased guidance we offer our clients.
Get in touch with EPC at sales@epc-wheelchairs.co.uk, or call 01252 547939.
Do you need support after spinal cord injury? Register for our services and our team will be in touch.