Will's Story: 'Volunteering gives me purpose'
24 December 2021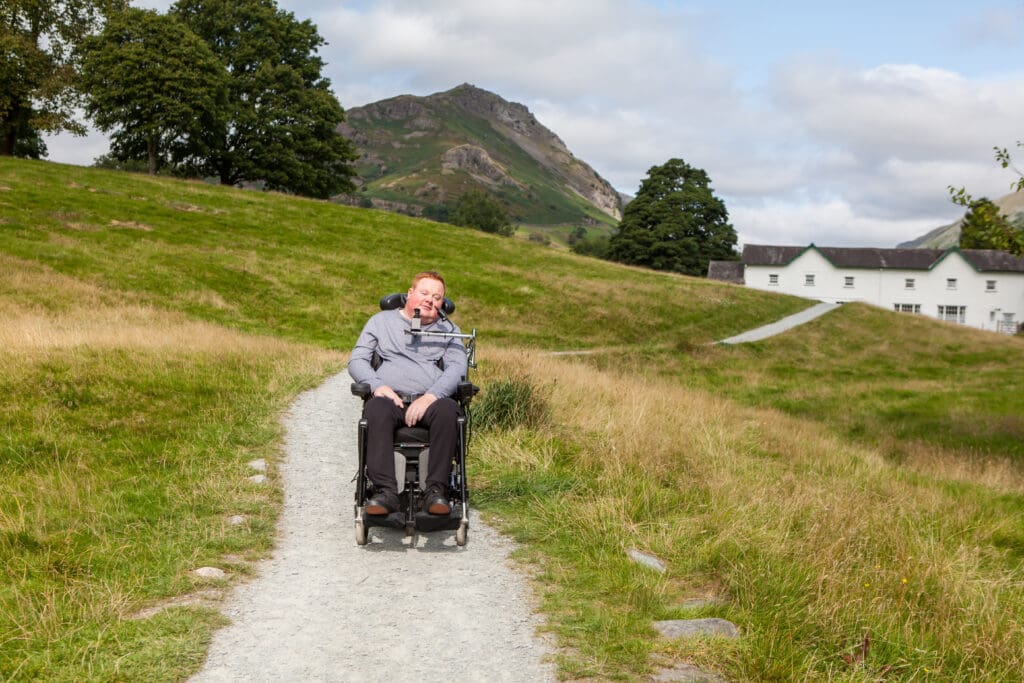 Read on for Will's story, featured in our 2021 impact report. Find out how our mentoring service showed Will what's possible after spinal cord injury and how he now finds volunteering gives him purpose.
Sustaining my spinal cord injury was life-changing. I was doing a charity triathlon nine years ago when a stick caught in my bike's spokes. It stopped the wheel dead, and I went over the handlebar. I damaged my spinal cord at the C4 level.
As soon as I was off the ventilator, my priority was figuring out what I could still do. Fortunately, my mum found out about Back Up and I was paired up with a very positive mentor who taught me what was possible.
I use a chin controlled chair. At first, I didn't want to use it. I just thought "what is the point?". I had no motivation and felt like the chair limited me. My mentor convinced me otherwise – giving me the boost I needed and within a few weeks I found myself learning power chair skills with Back Up.
I've been a power chair skills trainer since 2018. Volunteering gives me purpose. It's so rewarding to show people, like an older gentleman I remember, how independent they can be in their chairs.
I was scheduled to teach powerchair skills in spinal centres at the start of the pandemic, but we couldn't go in due to the risk of coronavirus. This inspired the creation of the Back Up wheelchair skills app, providing digital support when we can't be there face-to-face.
The app gives people something in the palm of their hand so they can still practice using a wheelchair. I've created some short videos for it, and the app's had great feedback with people finding it easy to use and helpful to be able to practise their skills in their own time.
Back Up is so important, because they offer support and encouragement. They show you that there are still possibilities and life can still be lived to the full after spinal cord injury
It may have taken a pandemic to create these digital services but I hope they continue when things are back to normal – they've been so positive for so many people.
Check out our full impact report and discover how we transform lives affected by spinal cord injury.