Volunteer Spotlight – Bethany Francis
3 October 2017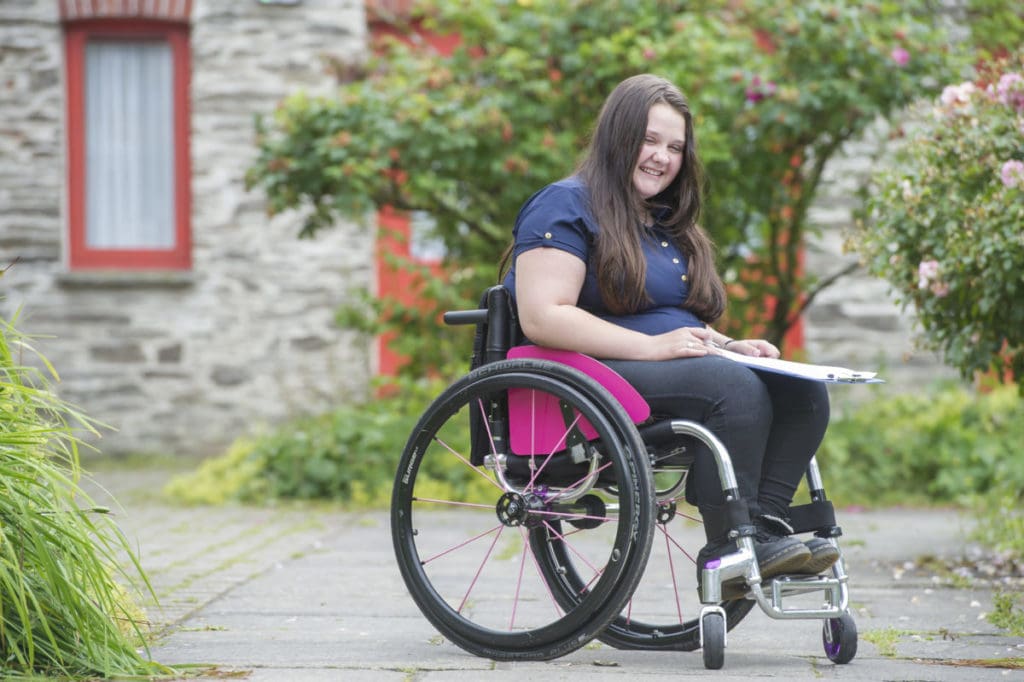 We are thrilled to highlight Bethany's achievements as a young volunteer this month. Bethany is an extremely committed and dedicated young volunteer who supports other children and young people affected by spinal cord injury. The consistent support that Bethany provides to others is fantastic, and we feel very lucky to have her on our volunteer team.
Bethany first trained as a young mentor in 2015 and since then has provided support to other young people in a similar situation. She also trained as a group leader in 2016 and recently led her very first course.
"Mentoring made me proud that I'm helping someone out, who hasn't had a spinal cord injury long, and passing on things I've learned. It helped me talking about my experiences and what I go through on a day-to-day basis, and finding someone else who is going through the same thing and knowing that I'm not alone."
An active member of our youth advisory group, Bethany has attended several of our weekend meetings and played a vital role in creating our first ever Back Up Fest this summer. She is a very friendly and enthusiastic member of the group, always engaging and contributing to help us develop new services for children and young people.
On top of all the time she volunteers, Bethany has also initiated fundraising events at her school to raise money for Back Up. We are incredibly thankful for Bethany's support, commitment and always going the extra mile.
To find out more about becoming a young volunteer, please contact Ella by email or call her on 020 8875 1805.