Volunteer Spotlight – Alan Bowen
7 August 2017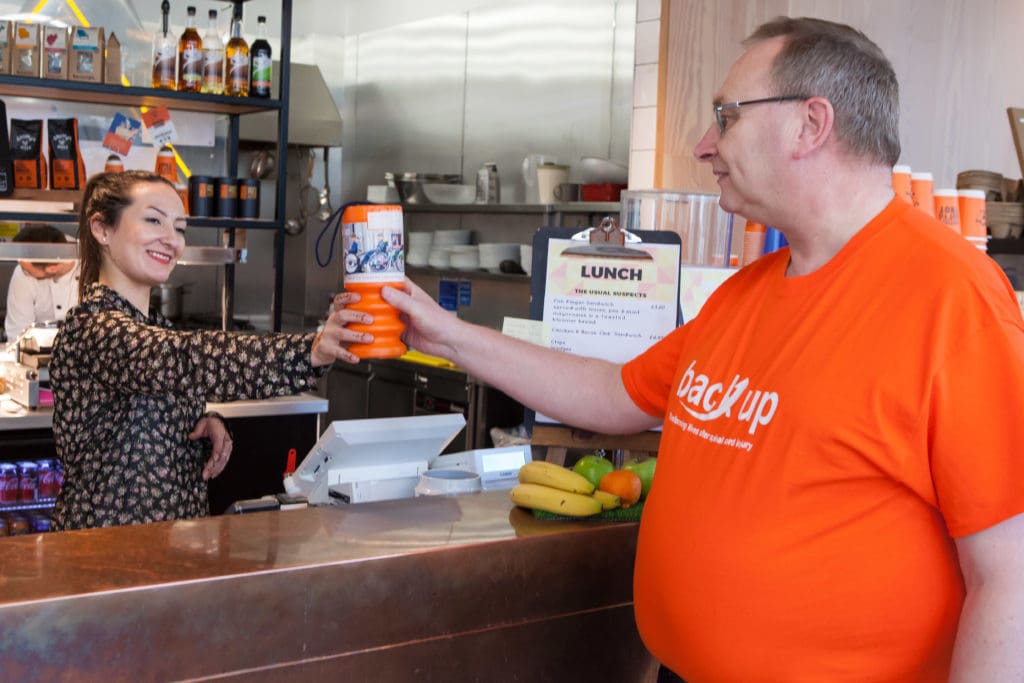 We're thrilled to announce that our August volunteer of the month is Alan Bowen. He is one of our dedicated volunteers who come to the office every week to support our fundraising and services team
Alan first joined Back Up in July 2016 when he came in to the office to meet the team and find out more about what we do at Back Up. Since then he has been coming in to the office two days every week.
Our Community Fundraiser, Kat Espiritu, said:
"Alan is a fantastic volunteer. He's always working hard in the office, assisting staff across all the teams with their daily tasks. He's always ready and willing to help wherever he can and brings such a warm, friendly presence to the office."
Alan was so pleased to be named volunteer of the month and had this to say about his experience of volunteering at Back up:
"I really enjoy the experience of working at Back Up.  The volunteering role has introduced me to many new experiences which has included working in fundraising and also supporting the trusts team. They are a great, fun and dedicated group of people whom I enjoy working with."
We're delighted to recognise the outstanding contribution of Alan to our work. He is a fantastic office volunteer and we're so proud to have him on our amazing team of volunteers.
If you would like to find out more about volunteering then please contact Kat on 02088756749.