Samantha's Story: Making the most of today
1 March 2022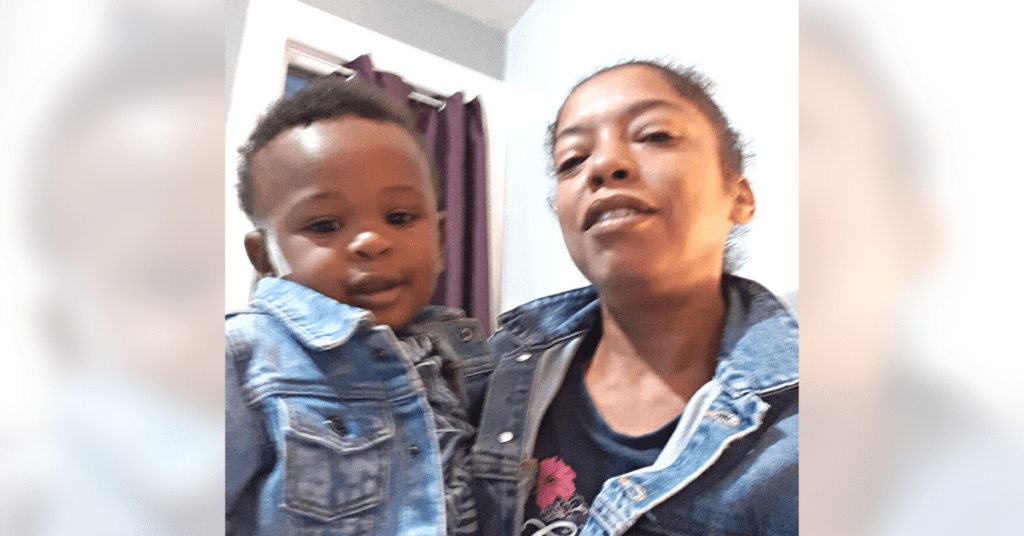 Read on to find out how Samantha learnt to start making the most of what she can do today, after a life changing spinal cord injury.
Samantha has spent most of her working life supporting children in education, and more recently children with specific medical needs in mainstream schools. Due to the COVID pandemic, Samantha had to stop work in November 2020. And in January 2021, Samantha's life changed again.
"I woke up around two o'clock with stomach cramps, got up to go to the bathroom, and passed out. When I came around I couldn't move at all. I just remember calling out for my mum. When the ambulance arrived I was rushed to hospital. The next day I had emergency surgery and was told I had a C2-C4 incomplete spinal cord injury."
"The COVID pandemic meant I was looking at an eight week wait in hospital before I could go to a spinal rehabilitation unit. I had to make a choice – wait eight weeks for rehab or return home to my family. I decided to be discharged at the end of the week, hoping that this would lower my risk of getting COVID."
"My anxiety was sky-rocketing. I hadn't been out at all because of the pandemic – my grandson has sickle cell anaemia, which meant we were isolating to keep him safe. So being in the hospital was really overwhelming."
Like so many people, Samantha didn't have much understanding of what a spinal cord injury is and how it can affect someone. But her resilience and determination to move forwards meant Samantha wasn't going to wait for answers.
"At first, I didn't have any movement at all, but then I started being able to use my left arm. Because I'd left hospital so soon, it took a while for physiotherapists to reach me. The hospital gave me all the leaflets, and I started proactively looking online to find out everything I could about spinal cord injury. Through working with children who had special medical needs, I'd also learnt a few exercises which I started practicing."
After seeing a post on Facebook, Samantha reached out to Back Up and attended our Skills for Work course.
"I'd worked really hard to regain movement, and was able to walk short distances, so I was considering going back to work. On the Skills for Work course I learnt so much more than I expected. I really enjoyed meeting other people with a spinal cord injury and learning from them. Speaking to others helped me realise that it's okay that I've not recovered 100% and that my life isn't exactly the same as before my injury. I need to make the most of what I'm able to do today."
"After the Skills for Work course, I decided to join the What Next? course. It was so useful having another opportunity to meet others. It's comforting to know there's other people out there facing similar challenges to me. This course helped me take pride in the progress I've made and to celebrate each step. I also learnt to take things one at a time, which has been invaluable"
"Up until the Back Up courses I think I was in denial. These courses showed me that living with a spinal cord injury is about more than what you can do physically. I realised I'm not superwoman, and the best way forward is to stop pushing myself to the extreme and start learning how to adjust."
When she can, Samantha also attends The Back Up Lounge, and enjoys connecting with those in the Walker's Lounge.
"Back Up is such a good source of information, especially for those that are newly injured. The Back Up Lounge is another great opportunity for me to learn from others. Since my injury, I've realised that all is not lost. Your core self doesn't change – you are just as important as you were before your injury. Focusing on getting better for yourself, in ways that suit you, is the ultimate goal."
Learn more about our services and register for support.