New report into living well with a spinal cord injury long term
13 June 2018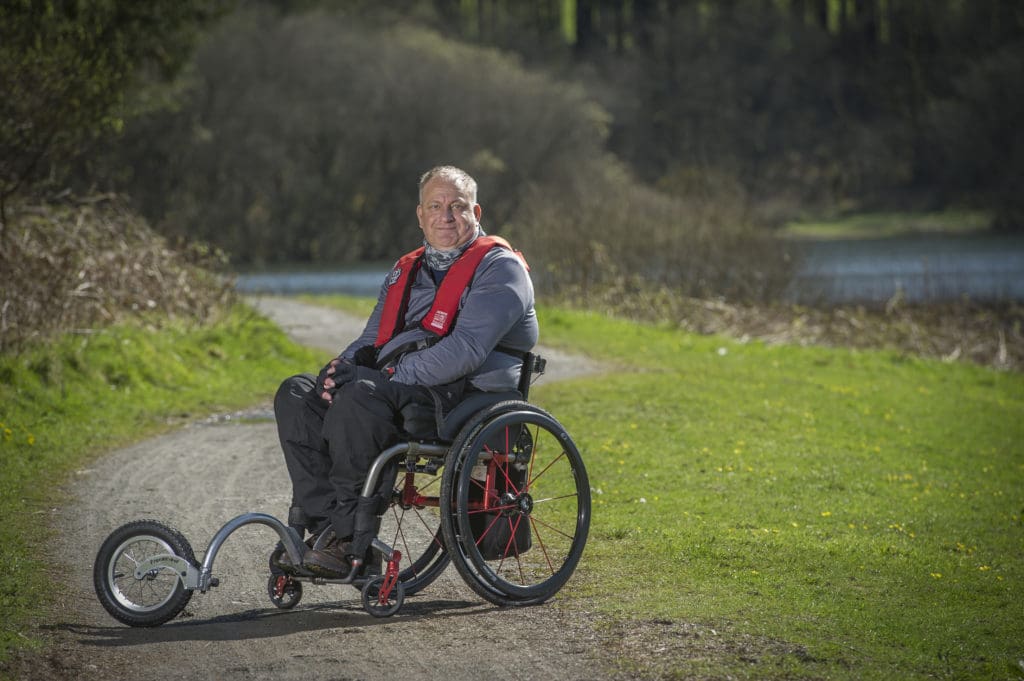 Last year, Back Up conducted a survey with a small group of people who have been living with a spinal cord injury for over 20 years. Their ages varied from 47 to 74 years of age, and they came from a diverse range of backgrounds.
The aim was to develop our understanding of the impact of living with a spinal cord injury over a long period of time. We also wanted to identify the particular needs people might develop as they age with a spinal cord injury, so our services remain relevant to people at all stages of their life.
While all our participants had unique experiences, there were many shared issues and approaches to living with a spinal cord injury over a long period of time:
People who remained busy, as well as those with strong relationships and good support from friends, family and health professionals, all display more resilience towards the challenges of living with a spinal cord injury long term. They also maintain a more positive outlook on life.
Being actively involved in the spinal cord injured community is associated with a good quality of life, as people can reach out to others around them who are facing similar challenges for support and advice.
'Being there' for newly injured people and passing on your knowledge and expertise can add value to your life.
People who have a positive outlook show a pragmatic acceptance of the reality of spinal cord injury. They identify, but are not overwhelmed by, concerns about the future including the likelihood of further compromises and increasing needs. They also recognise that, rather than limit their independence, accepting support can help to enhance their level of independence.
People who have a less positive outlook struggle to adjust as they live with a spinal cord injury over the years. They have pain, physical ailments, express frustration about the challenges their spinal cord injury causes them, and feel pessimistic about the future. In the worst cases, they seem preoccupied with severe pain and frustration, struggling to find the motivation to carry on. Instead of confronting the issues faced, they tend to withdraw and, in some cases, blame themselves.
It is certainly not the case that resilient people do not mention problems, nor that people with a less positive outlook dwell solely on the negatives. It was that we perceived a contrast (resilience verses anxiety) in the attitudes and behaviours of our interviewees towards living with a spinal cord injury over the years.
From the interviews, we noted that there were five key ways to maintain resilience in the face of the challenges you encounter over time:
Managing compromises/trade-offs: being realistic about the changes and adaptations you might to have make as you age.
Honest and open support networks: having good relationships with friends and family whom you can confide in and talk to about what you need.
Valuing the spinal cord injured community: getting involved through volunteering or attending events.
Staying independent: this can mean asking and taking more help to maintain your independence.
Engage in meaningful activities: continue to take holidays, travel, and do things that make you happy.
You can read the full report in our research section. If you need help with any of the issues raised, please watch our living well with spinal cord injury interviews or get in touch with our outreach and support team by email or call them on 020 8875 1805. You might also benefit from reading stories on our blog from people living with a spinal cord injury on issues like independence, travel and much more.