ParalympicsGB bring home 124 medals
6 September 2021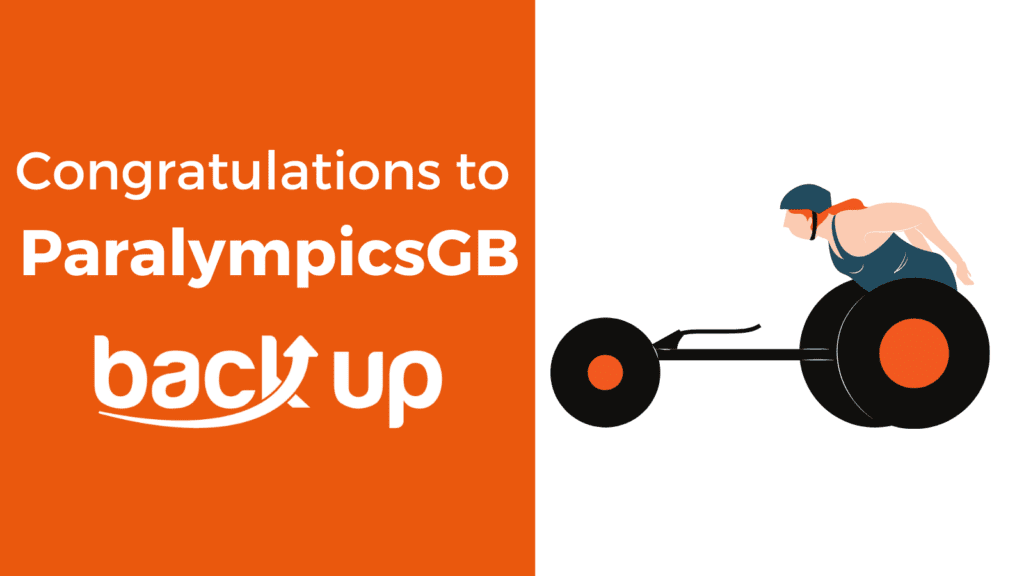 This is the year that the ParalympicsGB team made history. 
Out of 170 countries, ParalympicsGB won the second highest total of medals. We brought home 124 medals – 41 Gold, 38 Silver, and 45 Bronze. This tally is even higher than the success Team GB had in London 2012! 
We're thrilled to see ParalympicsGB perform so well – but we're especially delighted by the fact that 18 people we supported after spinal cord injury competed in these games. At Back Up, we are here to help people affected by spinal cord injury live life to the full. We are so proud to see the people we supported go for Paralympic success.  
Out of the 18 fantastic athletes we supported, nine took home medals. This includes six gold medals. I'm sure you will join us in celebrating these wins. They are testament to how far you can go by living confidently and independently after spinal cord injury. 
We are dedicated to helping transform even more lives in the future. Whilst we can't all be Paralympians, we do believe that with the right support everyone with a spinal cord injury can thrive. If you want to learn more about the services we provide, please visit our website.  
-Abigail Lock, Back Up CEO