#NoLimits London to Paris 2022 Highlights
4 August 2022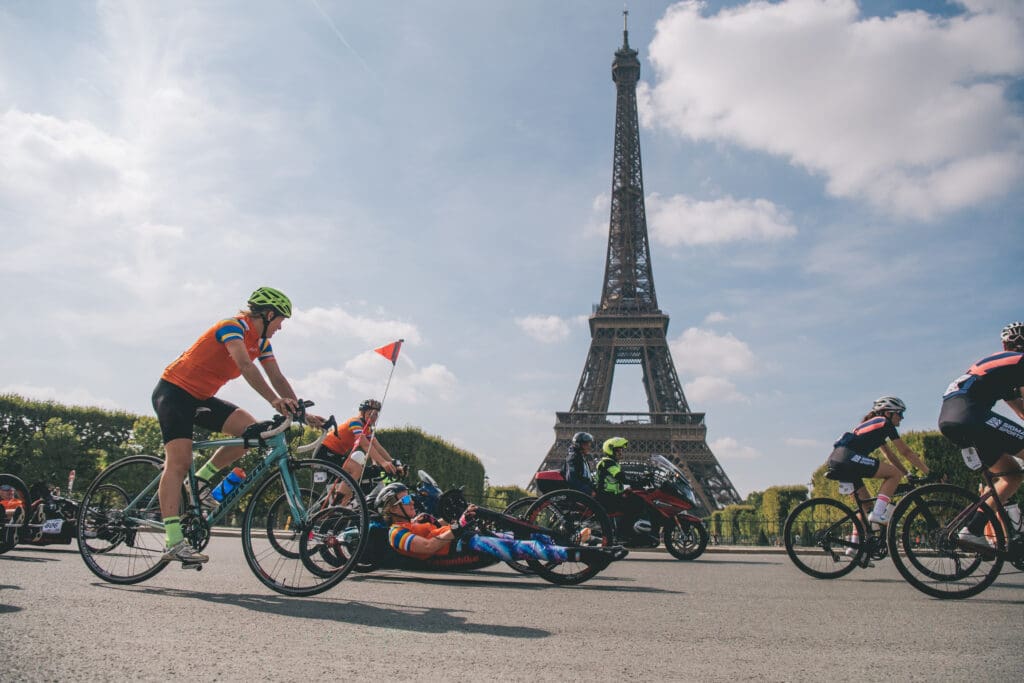 Challenging perceptions. Pushing boundaries. Achieving together. These are the values which underpin the #NoLimits cycling movement.
On 23rd July 2022, our #NoLimits London-Paris team crossed the finish line together, emotional, tired, and victorious.
The team of 36 riders, including five handcyclists, completed over 300 miles and climbed 15,000 feet.
This year marked the tenth anniversary of the first handcycling team – made up of Danny Turnbull, Alan Cook and Luke Delahunty – to complete the #NoLimits London to Paris ride. Two of the handcyclists who took part in the original team, Alan Cook and Luke Delahunty, completed the challenge again this year. But for some of the team this was the biggest challenge they had ever taken on.
The aim of the team was clear: we get to the end together. The sense of camaraderie and teamwork was tangible.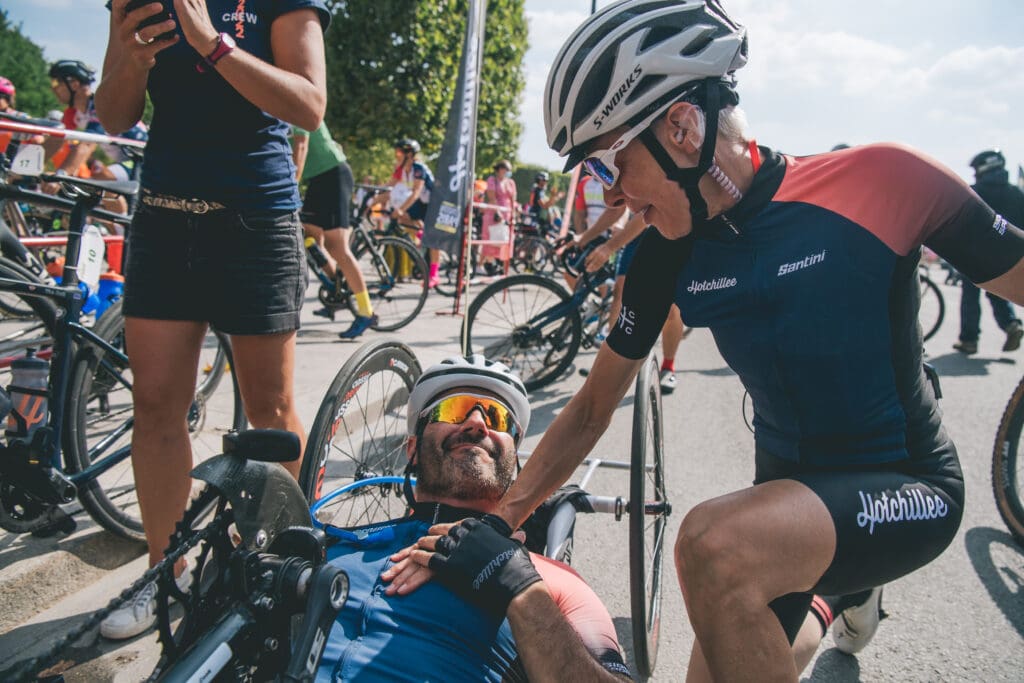 The #NoLimits London to Paris ride, was possible because of Hotchillee, who organised a truly spectacular event. Ten years ago Hotchillee gave handcyclists the opportunity to show what was possible by ensuring they could take part in this iconic challenge. Ten years later, our fantastic riders are still showing all that's possible after sustaining a spinal cord injury.
These posts on social media from David, Alex, Juliette, Daniel and Claire – show just how much passion there was in the team.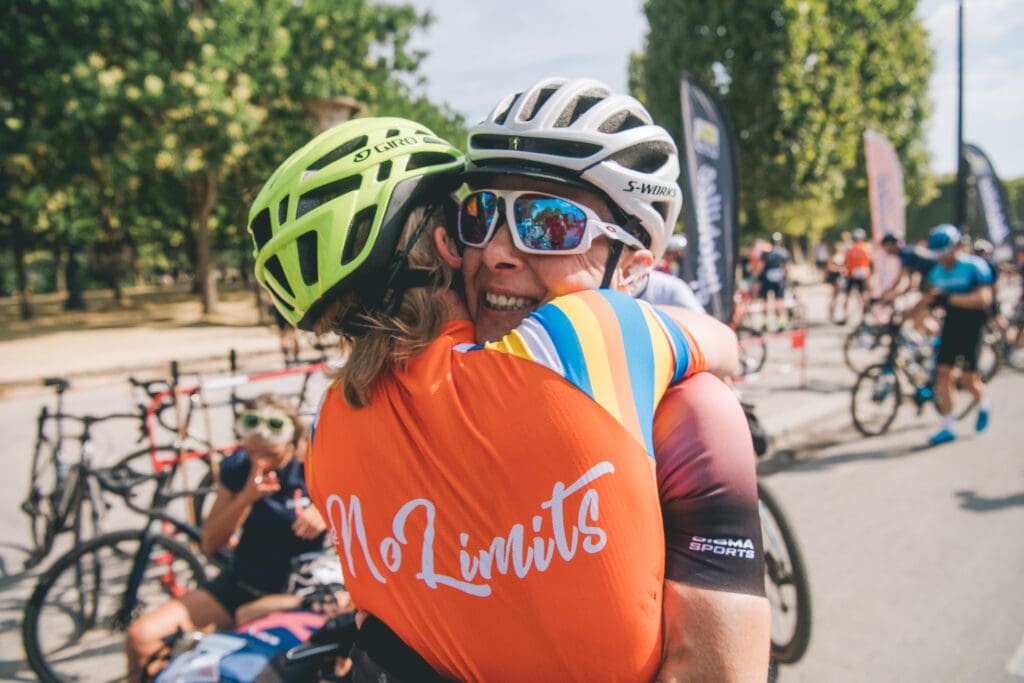 This passion translated into a fantastic fundraising effort. With the support of our partners Stewarts and our sponsors Wellspect, the challenge raised over £158,000 for Back Up's services.
We also must mention Juliette Clark, our Head Ride Captain. She rode with the Back Up team on the first London to Paris ride in 2012. Since then she has driven forward the #NoLimits movement. This will be her final London to Paris ride with Back Up. Thank you Juliette for showing just what's possible!
Do you want to get involved with our challenges? Check out our challenge yourself page.