Maisie's story: Going to university with a spinal cord injury
1 September 2021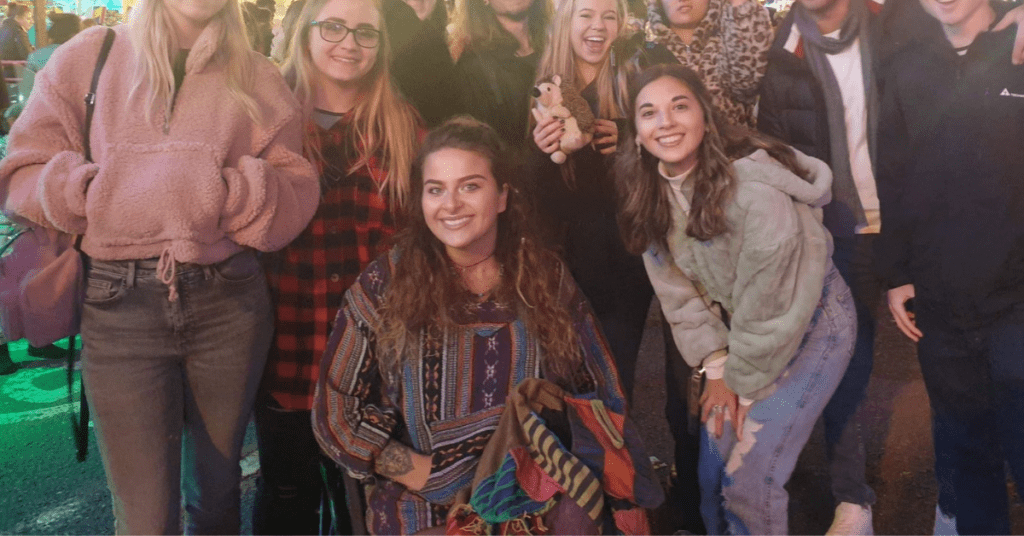 At Back Up, we want to ensure that every child and young person with a spinal cord injury is fully included in their education. Maisie, 21, is currently studying at university for a degree in Fine Art – and it was our education inclusion service which showed her that going to higher education after spinal cord injury was possible.
Maisie sustained her spinal cord injury aged 14, after contracting Transverse Myelitis.
"It was five days before I turned 15. I felt a pain in my back during assembly, which we thought was a trapped nerve. I went to the school's medical room, but when I sat down, I couldn't stand up again. That was it."
Maisie's injury knocked her confidence. She had enjoyed an active lifestyle, and liked playing rugby and climbing. All of this changed very suddenly.
"My injury changed a lot. I was very active prior to my injury, so it was a big, frustrating shock.
"I also found it hard to juggle studying with my injury. I struggled with my grades. It was hard for teachers to understand that I needed to miss lessons for hydrotherapy, rehab, and hospital appointments."
Fortunately, our education inclusion service was there to help. We visited Maisie's school to make sure she was fully included in all aspects of her education. Ella, our Children & Young People's Manager, travelled to Maisie's home town to help her teachers and fellow pupils understand spinal cord injury. This helped her settle back into school following her injury.
"Ella from Back Up came to speak at my school assembly. After my injury I was being asked a lot of questions. Ella educated everyone at my school about spinal cord injury, helping them understand.
"Back Up really helped me fit in at school after spinal cord injury – Ella even drove all the way from London to Barnsley to do this talk!"
We didn't just help Maisie by helping her be included in school. We also showed her that it could be possible to live a full, independent life after spinal cord injury. Prior to her injury, Maisie wanted to go on to study at university, but after sustaining her injury she felt unsure. Through Back Up, Maisie met a community of other people in a similar situation, some of which had studied at university themselves. This showed her that her dreams of studying could be a reality.
"The support Back Up gave me in the early days helped me go to university. Hearing that other people in my situation had been to university was an eye opener.
"I couldn't see myself becoming anything after my injury, but Back Up showed me the way."
Now, Maisie is in her second year of university. Now that covid restrictions have eased, she is enjoying living independently away from home, socialising, and studying something she loves. After graduation, she hopes to use her degree to become a tattoo artist.
When we asked Maisie what advice she would give to someone in a similar situation to her who wanted to go to university, she had this to say…
"If you're thinking of going to university after spinal cord injury, I would say go for it! Change is scary, but so worth it. I've had such a great time at university. I love meeting people and having new experiences.
"Spinal cord injury doesn't limit you from studying at all."
Do you need support with education after spinal cord injury? You can register for support here.