Introducing "What Next?" – a course for people who have newly sustained a spinal cord injury.
8 January 2021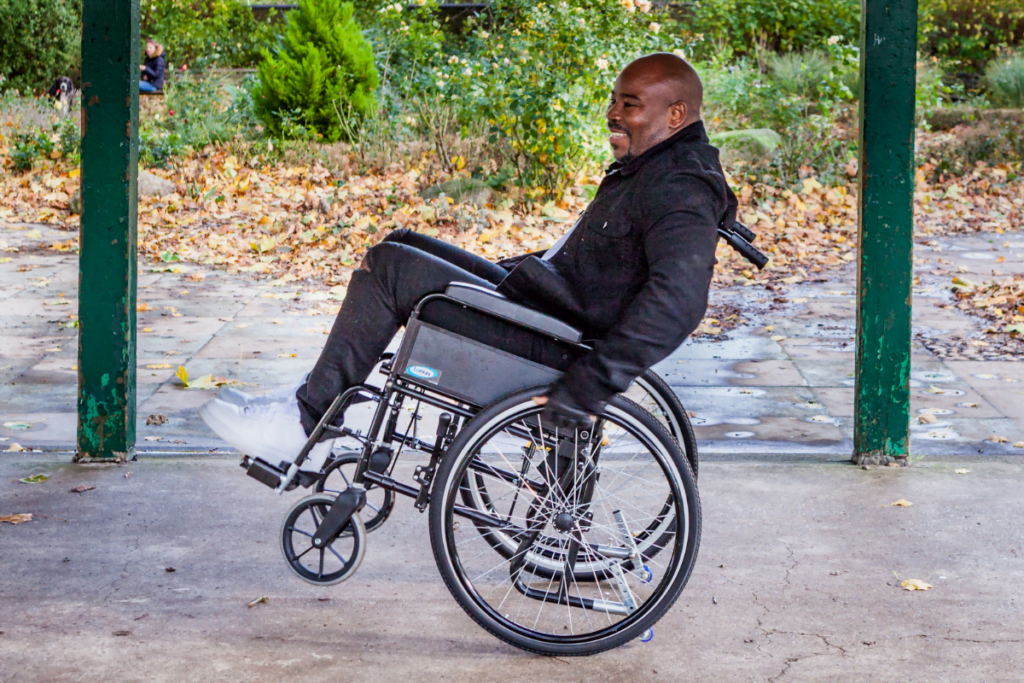 We are pleased to announce "What Next?" – an entirely online Back Up course designed for people who have newly sustained a spinal cord injury.
Coronavirus restrictions in 2020 meant we had to take the difficult decision to pause our face-to-face services. This included wheelchair skills training and outreach in spinal centres, as well as our courses. This has made it hard to reach people who have recently sustained a spinal cord injury, but we have worked hard to adapt and continue offering our life-changing services as best we can.
The combination of Covid-19 restrictions and people being discharged early from spinal centres and hospitals has made it more difficult for newly injured people to get the support they need. And are often returning home with big questions about how to make the most out of life with a spinal cord injury.
To try and remedy this we have created "What Next", a new digital course aimed specifically at people who sustained their injury in the past year. We want to ensure our vital services are accessible to newly injured people in the wake of the coronavirus pandemic, so the aim of 'What Next?' is to provide a space for participants to learn more about spinal cord injury and how to best move forward with life.
'What Next?' consists of an eLearning resource and a weekend of live Zoom interactive sessions. The eLearning will be a hub of information for participants to use before and after the weekend. The weekend of Zoom sessions will be led by professionals in their field, as well as people with spinal cord injury who have lived experience of what course participants are going through. The topics covered in the eLearning resource and the weekend of online sessions include; continence, health & wellbeing, mobility, and relationships, to name a few.
This course is really tailored to the individual, so no matter how you sustained their injury or what your level of mobility, there will be support available. The course aims to equip recently injured people with the skills needed to live life to the full after returning home. We see it as a stepping stone to get vital information and support, learn more about the wider spinal cord injury community and people involved with Back Up. 'What Next?' will be a fun experience for people who are recently injured, to meet others in a similar situation, as well as gaining from those who are more experienced with spinal cord injury.
This will be the first time we're running this course, so there are limited places available. We want to learn from the experience, so afterwards we want to hear what people think of this course. By getting people to make their voice heard, we will be able to influence future courses and tailor content.
If 'What Next?' sounds like something you are interested in then please click here to learn more and get involved. Be sure to share with people who may benefit from it too.
Do you need additional support after spinal cord injury? Register for our services and our team will be in touch.