Huge congratulations to our Ride 100 team
2 August 2017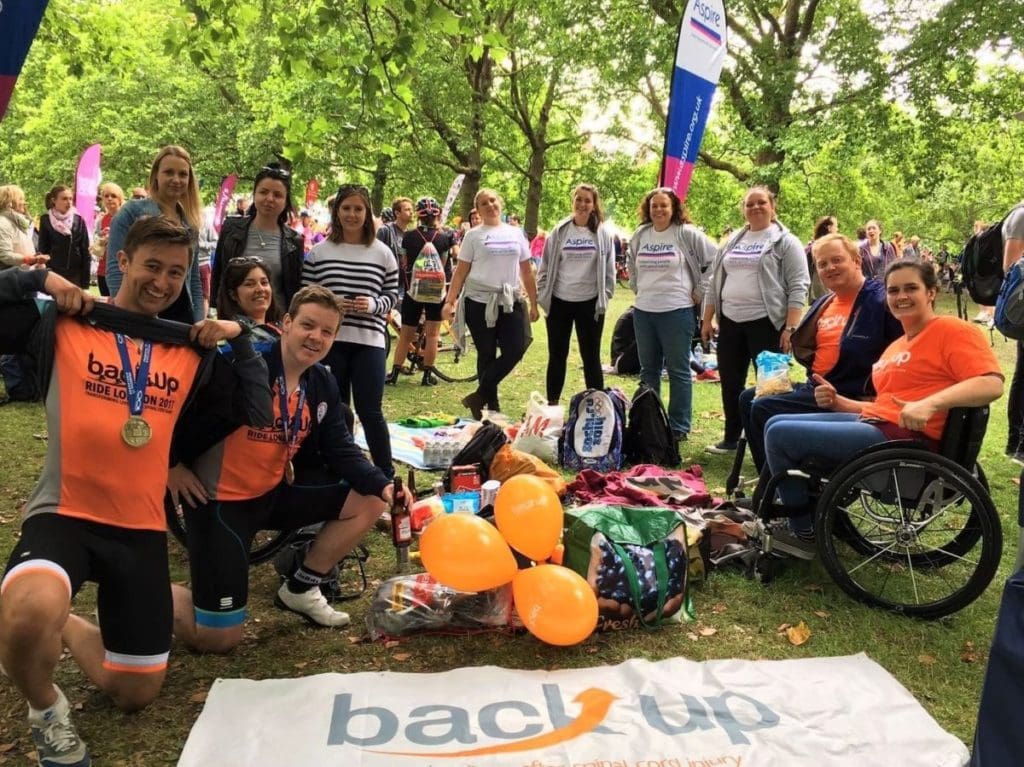 Last Sunday, our amazing Ride 100 team of 13 participants – including Back Up's very own Kat Espiritu – cycled the 100 mile course from London to Surrey and back again, making it to the end with some incredible determination. They braved punctures, bouts of serious cramp and a few minor bumps, but persevered to complete the course and meet us at the finish line to celebrate.
Between them so far, the team have raised an outstanding £31,197.90 to support our services! We wanted to say a huge congratulations and massive thank you to all involved. There was such an incredible amount of hard work put into all the training and fundraising efforts, as well as a huge amount of dedication shown by every team member on the day.
If you'd like to take on a biking challenge for Back Up, or get involved in any of our other challenges, please email Alex or call her on 020 8875 1805.