Hear what people we supported have to say about our mentoring service
30 November 2021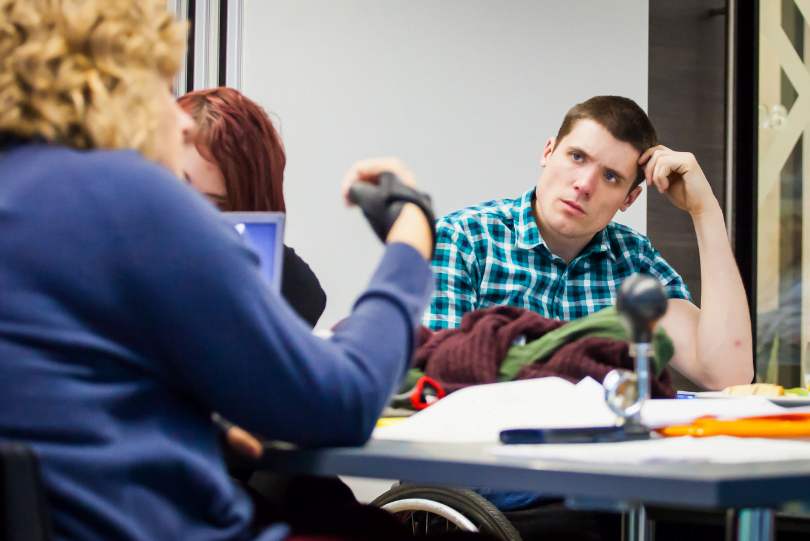 We recently gathered together a group of people who benefitted from our mentoring service, so they could talk about how it helped them after spinal cord injury.
Our mentoring service has helped a diverse range of people affected by spinal cord injury to transform their lives – regardless of age, level of injury, or background.
Back Up can help pair you up with someone who understands. Speaking to someone in a similar situation can be very helpful after spinal cord injury. Our volunteer mentors know what it is like when you or a loved one is newly injured, so they can share top tips and advice for navigating spinal cord injury. They are here to answer your questions, help you plan your goals, and be a listening ear.
To quote one of the people we interviewed in this video – "Mentoring was the glue that held everything together".
This year, we exhibited our mentoring video at MASCIP – the Multidisciplinary Association for Spinal Cord Injury Professionals. It was a great opportunity to spread the word about our vital services. Sophie, our mentoring manager, says…
"This new video really shows how impactful speaking to a mentor, someone who has been there before, is. This service changes lives."
Check out the video here, and learn how we gave these people the tools needed to live well after spinal cord injury.