Hayley's story: Connecting with others in similar situations
12 January 2022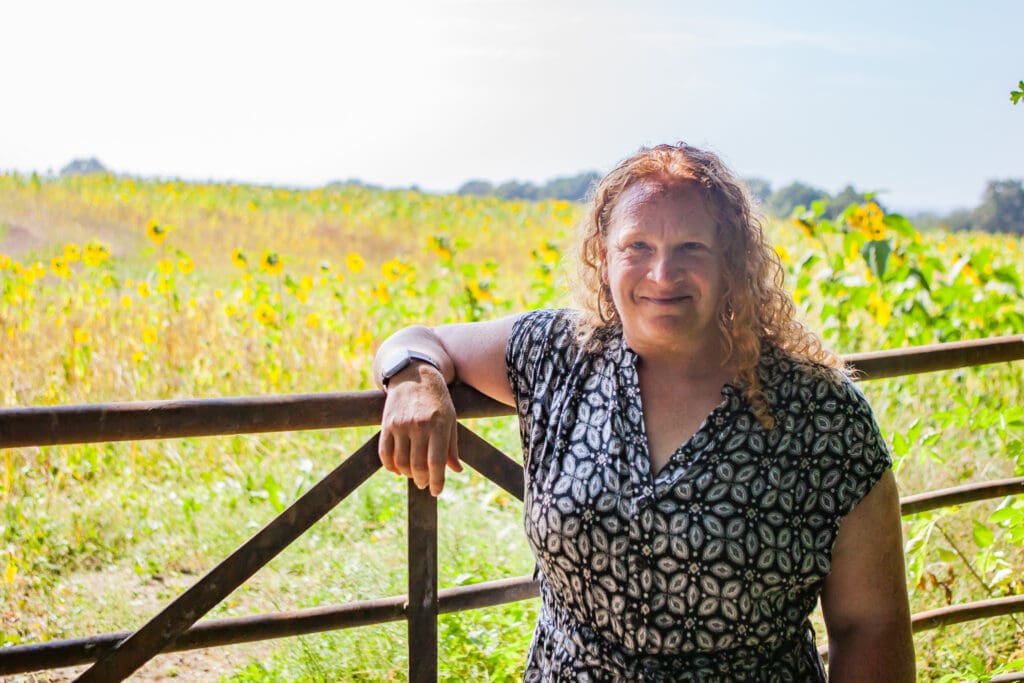 Read on for Hayley's story, featured in our 2021 impact report, to see how connecting with others affected by spinal cord injury has given her, and her husband, a bright outlook for the future.
My husband Vince has had a spinal cord injury since 2018. He has a C4/C6 level incomplete injury which he sustained after falling from a pushbike. It was when the pandemic hit that I really got involved with Back Up. In the early days I struggled to find a routine. I was working from home, so I was managing my team at work as well as Vince's wellbeing. The Back Up Lounge looked like a place where I could see how others were coping.
In the family lounge, we come together on Zoom every fortnight to talk things out, discuss challenges, and share how our weeks have been. It has helped me put some of our bad experiences in the past.
"The Back Up Lounge has made me see that it's not all doom and gloom – it's helped Vince and I look to the future"
These new digital services suited my needs perfectly. They have brought people together from all over the country. I live down South, but now I can talk to people from the Midlands and the North who I wouldn't speak to otherwise. It also means I don't even need to leave my house to get support – I can finish work and join the Lounge straight away!
The pandemic has been hard on family members of those with a spinal cord injury. I know many who have had to shield, and I found it very difficult in the beginning too. Thankfully, The Back Up Lounge makes you realise you're not alone. It surrounds you with people who have had similar – and different – challenges after spinal cord injury. It's good to talk it out, learn from others, and offer advice too.
Vince's injury has been life-changing in many ways. There have been negatives and challenges, but we now have a bright outlook for the future. Going forwards, I will definitely keep being involved with Back Up. I'm now a qualified volunteer mentor. I'm looking forward to my first mentoring relationship.
Check out our full impact report and discover how we transform lives affected by spinal cord injury.