Back Up Star – Kamari
4 December 2019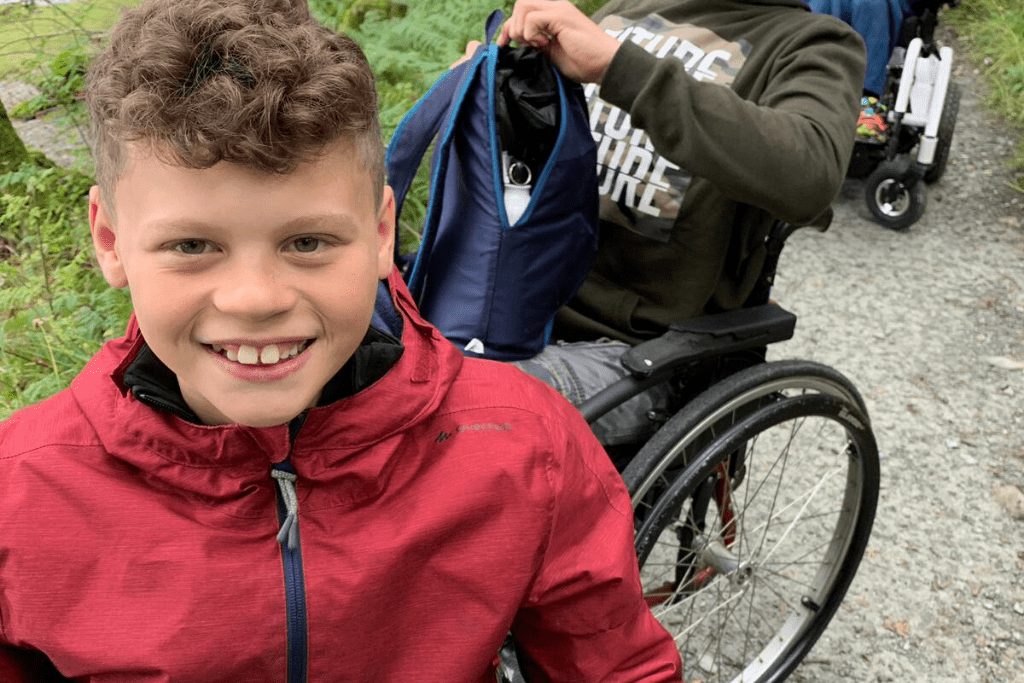 We're excited to introduce our young volunteer Kamari as this month's Back Up Star.
After attending several multi activity courses, Kamari decided that he wanted to help other children and young people to improve their wheelchair skills. His older sister Cody says he has "crazy wheelchair skills" and he wants to support others in developing theirs. Earlier this year, Kamari trained to become our youngest ever wheelchair skills trainer.
Wasting no time after the training, Kamari agreed to teach wheelchair skills on our under 13's multi activity course this summer. After volunteering, he said "it makes me feel good teaching other young wheelchair users." His support will help other children and young people learn vital skills for getting around as a wheelchair user – from someone a similar age to them who they can relate to.
Cody said on these courses "he makes some amazing friends and learns so much off the other adults and young children with similar abilities to him. He can share and gain knowledge in all areas regarding spinal cord injury."
Alongside volunteering as a young wheelchair skills trainer, Kamari also kindly agreed to make a short video with us. The aim of this video was to share his experiences with spinal cord injury – and highlight how fun our courses for young people are. You can watch this video here.
We are delighted to have Kamari as one of our young volunteers and we look forward to his ongoing involvement. On behalf of everyone at Back Up, we'd like to say a huge thank you to Kamari and congratulate him on being this month's star!
If you want to hear more fantastic stories from Back Up – including our monthly newsletter – be sure to keep in touch with us!