Back Up launches a new animation explaining spinal cord injury to children
30 November 2021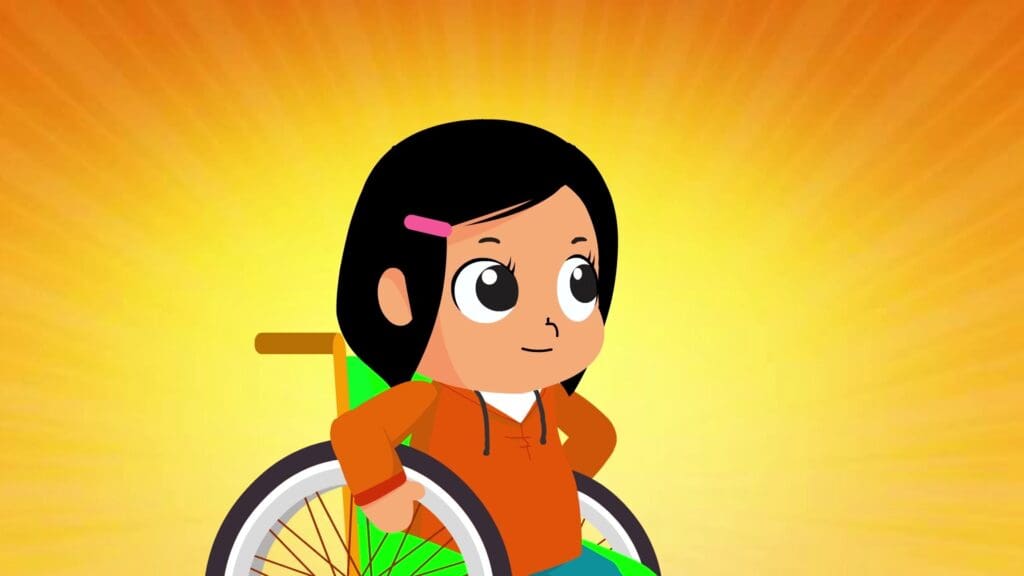 We're thrilled to launch a fun new animation which explains spinal cord injury to children.
Back Up is the only charity in the UK with dedicated services for children and young people with a spinal cord injury. We're excited to add this cartoon to our range of vital resources to help children and young people understand their injuries.
The animation tells the story of a fictional child, Liv, who sustains a life-changing spinal cord injury. The animation explains how damage to the spinal cord can affect the injured individual in language children will understand. More importantly, it shows how a child with a spinal cord injury can live life to the full with the right skills and knowledge.
By publishing this animation, we now have an accessible way to reach children and young people affected by spinal cord injury digitally – alongside our traditional in-person services.
Ella, our Under 18s Services Manager, says "It was really important to us that the animation conveys the emotional impact that children tell us they experience after their injury, as well as the physical changes. Often we are asked what resources are available to help children better understand their injury and the feelings that surround this, so it's fantastic to explore these experiences through the animation of Liv's story."
"We hope it will be a useful and relatable resource for children, young people and their families"

Ella, Under 18s Services Manager
We worked with a fantastic digital media company to create this new animation. WildBrain Spark  helped us bring this idea to life, from concept art to the finished cartoon you see here. We'd like to give them a big thank you for all their support!
Watch the new animation here – and be sure to follow our YouTube for more informative videos in the future!
Contact
If you'd like learn more about how we can support children and young people with a spinal cord injury, register your interest here and the team will get back to you shortly or give them a call on 020 8875 1805.