Back Up Heroes and Villains ball 2017: A super success
4 December 2017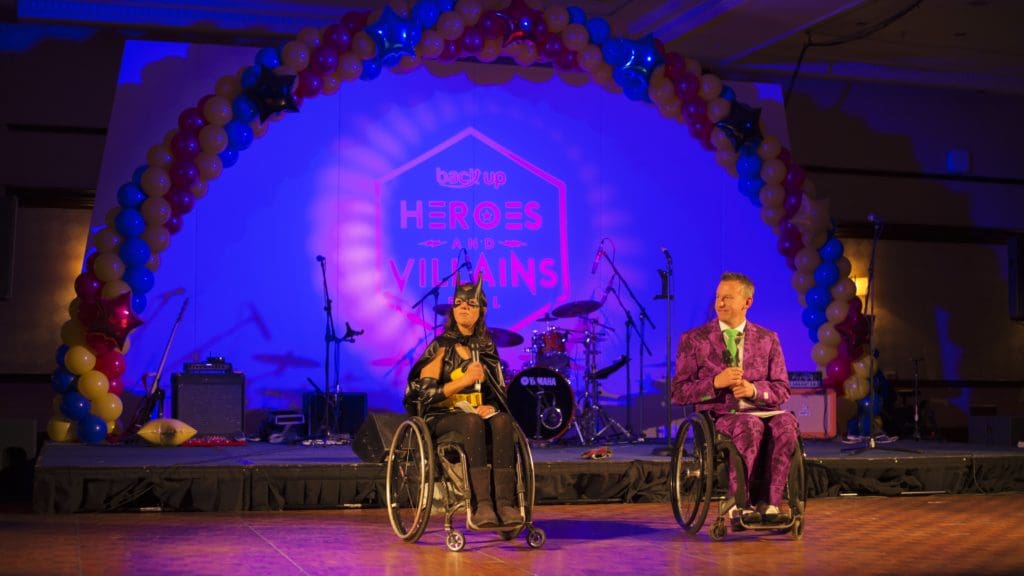 Heroes and villains joined forces for one special night of the year to support Back Up! An amazing £25,000 was raised during the night, thanks to everyone's heroic efforts, which will enable us to further support people with a spinal cord injury through our services.
Our annual ball is the perfect opportunity to celebrate our supporters and reconnect with those we have befriended through various Back Up courses and events. Everyone at Back Up wishes to say massive congratulations to all our award winners and a huge thank you to all our supporters, heroes and villains alike!
Sarah, Back Up's CEO says:
"The Ball was an amazing experience. It was fantastic to be able to meet many of the wonderful people who do so much for Back Up, from Belfast to Billericay! We're thrilled to have raised over £25,000 from our generous supporters on the night, this will go a huge way to expanding our services and the important support we offer."
Watch out for early bird tickets to the Back Up Ball 2018 which will take place on Saturday 17 November 2018.
You can find the pictures of the Ball on our Facebook page.
If you had any feedback or comments about the ball that you would like to pass on, please email our Major Events manager, Emma, or give her a call on 0208 875 1805.