A tribute to our former trustee, Matt King OBE
24 February 2021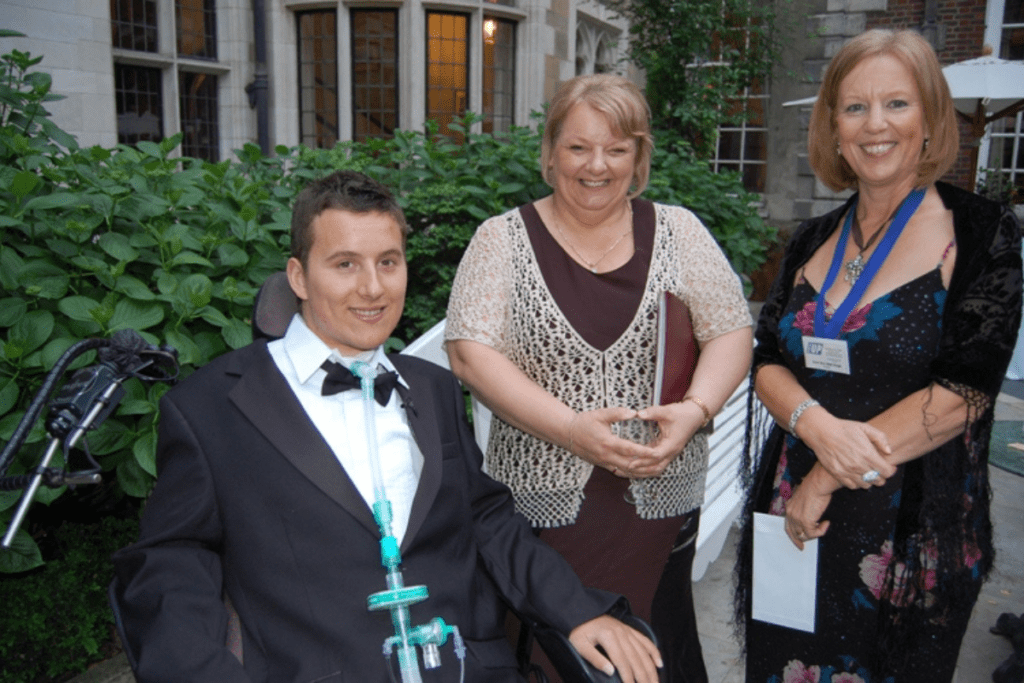 We were devastated to hear the news of former trustee, volunteer and friend of Back Up Matt King OBE who died on Tuesday, aged 33. He leaves behind his wife Ilona-Roza and 2 young children.   
Matt sustained his spinal cord injury in 2004 playing rugby league in his first professional match aged 17.  He truly embodied everything that Back Up stands for and never let his injury get in the way of living life to the full. He signed up to one of our ski courses in Sweden back in 2006, becoming the first participant to ski with a ventilator and paving the way for others with similar injuries to participate.    
After the course, Matt said 'I proved to myself what is still achievable – I know now that if you want something and you work hard enough to get it, it can be done. I don't give up on things.'  
Talking about his plans for the future he added, 'I want to live my life to the full and be able to give something back in the future.' 

He did that and more, going on to volunteer as a mentor, speak at our City Dinner and become a trustee. He provided invaluable support to others in moving forward and adjusting positively to spinal cord injury and his memory and legacy lives on in those whose lives he touched.  
He gained a first-class honours degree in law, worked as a solicitor for Stewarts and latterly joined the legal team at Williams Racing.  In 2012 he became the youngest person ever to be awarded an OBE for his services to charity.  
Former Back Up Chair Becky Hill said 'I was saddened to hear the news of Matt's passing but look back with fondness to the time when we worked together as trustees. Matt was the first to really raise the bar for those with high-level spinal injury and was always a fervent ambassador for them. An articulate and powerful campaigner, with a passion and style that made him stand out. Matt was a true gentleman, and a popular addition to the Board.' 
Through his volunteering at Back Up and his support for a number of other charities, Matt inspired countless others using his accident and experiences to help create a world where everyone with a spinal cord injury can live life to the full.  
Matt will be sorely missed by everyone at Back Up and our thoughts are with his family at this time.